'NCIS': McGee Struggles to Adjust After Getting Shot by Gibbs
McGee and Gibbs talk about what happened. | Sonja Flemming/CBS via Getty Images
A lot has happened on NCIS over the last couple of weeks. One of the biggest shockers was when Gibbs (Mark Harmon) shot McGee (Sean Murray). Although we finally know the reason for the shooting, there's still a lot for both agents to process. Here's what to expect on NCIS.
Why Gibbs shot McGee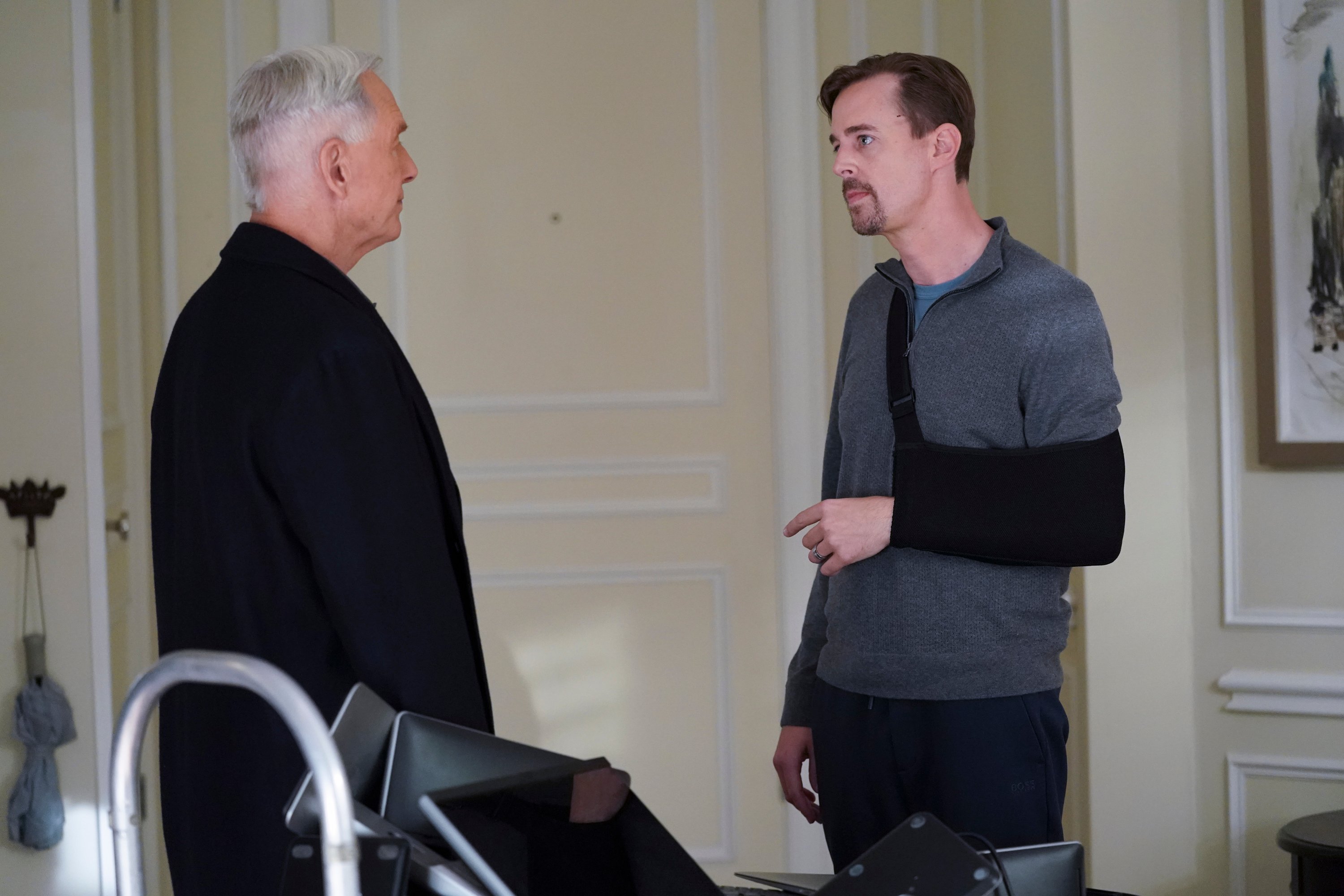 NCIS Season 18 opened with McGee running after a plane, only to be shot down. When the camera pans over, we see it's Gibbs on the other end of the gun. Each time McGee runs closer to the plane, he gets shot. Why did Gibbs shoot McGee?
During season 18, episode 5 (titled "Head of the Snake"), it's revealed Gibbs shot McGee because he was trying to protect him from getting hurt. There was a bomb on the plane, and McGee was running straight toward it. If he had gotten any closer, he would have been blown to bits.
McGee is struggling to adjust after the shooting
Season 18, episode 6 (titled "1 mm") gives us a peek into how McGee is handling everything. After his release from the hospital, McGee takes time off to recover. Sloane is concerned, so she calls to check on him. It's clear from their conversation that McGee is having a tough time after the shooting.
McGee tells Sloane he just can't stop thinking. He's home so he can rest, but his mind won't let him relax. His wife, Delilah (Margo Harshman), took their children to her mother's house. However, McGee's mind is racing, and all he can think about is work. "I just can't get my brain to turn off," he tells Sloane.
McGee then tells Sloane he spoke to Vance about the case. He's supposed to be taking it easy and focusing on healing, but McGee is unable to sit still. "So, when you rest, you think," says Sloane. McGee asks Sloane to give him more information about the case, but she declines and quickly ends the call.
McGee and Gibbs' relationship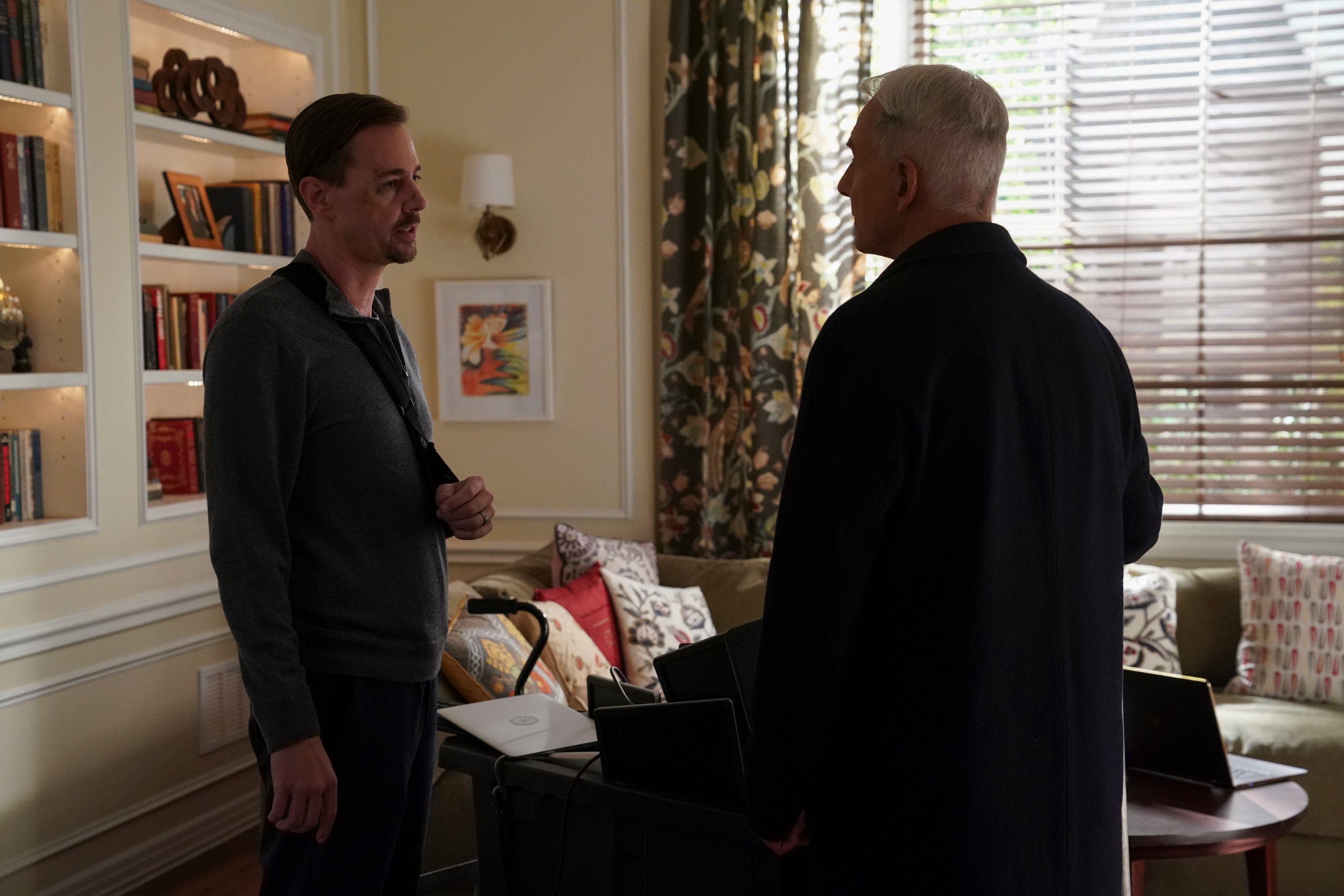 The relationship between Gibbs and McGee is sure to change after the shooting. There's also some tension among the team as well. At the end of episode 5, Bishop (Emily Wickersham) questions the way Gibbs is handling the situation. She seems upset that he isn't more expressive about what took place. It's clear Gibbs feels terrible about what he did, but he's trying not to show how distressed he is in front of his team.
Murray tells TV Insider that viewers will "see the aftermath" of the shooting during episode 6. McGee will have to deal with life after being wounded by his close friend and supervisor.
"A lot of it is not necessarily just physical but emotional," says Murray. "Just wrestling with and coming to terms with — even in the situation of it being done to save your life — the fact that somebody so close to you, that's like a father figure to you, more so than even your real father was, shoots you."
NCIS airs on CBS Tuesdays at 8:00 p.m. Eastern Time.
Follow Sheiresa Ngo on Twitter.