'NCIS': Michael Weatherly Reveals Where Mark Harmon's 'Gibbs Head Slap' Came From
If you're a big fan of NCIS, then you're likely familiar with the "Gibbs head slap." These were the hilarious moments when Agent Leroy Jethro Gibbs (Mark Harmon) would slap Special Agent Tony DiNozzo (Michael Weatherly) on the back of the head whenever he did something silly. How did this come about? Here's what Michael …
If you're a big fan of NCIS, then you're likely familiar with the "Gibbs head slap." These were the hilarious moments when Agent Leroy Jethro Gibbs (Mark Harmon) would slap Special Agent Tony DiNozzo (Michael Weatherly) on the back of the head whenever he did something silly. How did this come about? Here's what Michael Weatherly said about where Mark Harmon's "Gibbs head slap" came from.
Michael Weatherly said Mark Harmon head slapped him a lot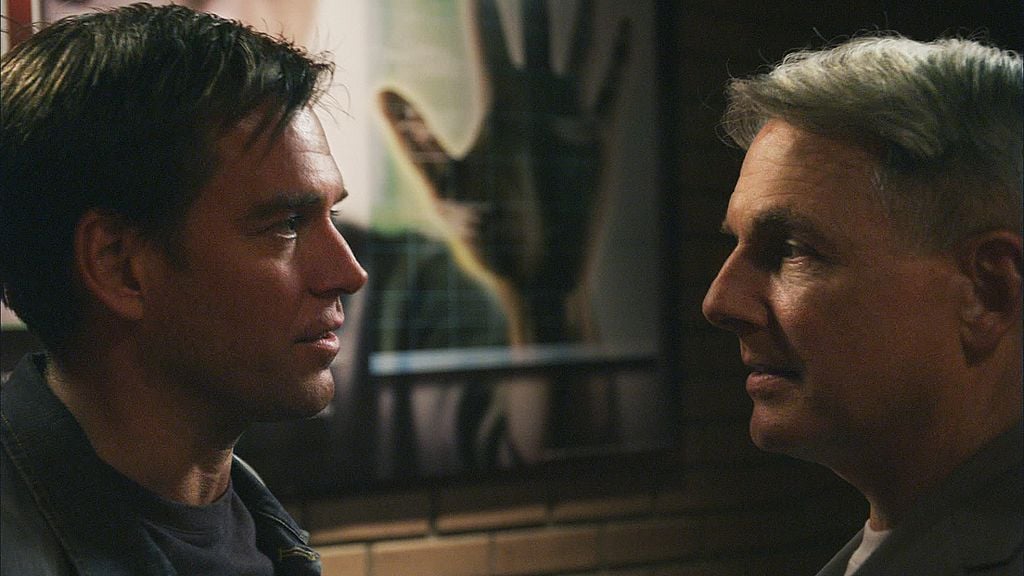 Weatherly had to endure a lot of head slapping whenever he filmed an episode that included it. He estimates he was slapped in the back of the head at least 30 times during filming for a single episode. Here's what he told USA Today about his time with Harmon during those scenes:
So, let's dive a little deeper into the Gibbs head slap. It's important to remember a couple of things. Mark Harmon did play football, kind of college level, as a quarterback. He's has a very strong throwing arm. So there was a certain degree of speed that would take place. When you watch [the head slap] it only happens once. But when we shoot it, as you are well aware, we might do it 30 or 40 times.
Mark Harmon isn't the only NCIS cast mate who gave Michael Weatherly a head slap
If you think Harmon is the only NCIS cast member who head slapped Weatherly, you'd be surprised to learn this isn't the case. During a crossover episode with NCIS: Los Angeles, Hetty (Linda Hunt) gave Tony a head slap. After she did this, she said, "That's from Gibbs."
Michael Weatherly says this is where the Famous "Gibbs head slap" came from
During an interview with Festival de Television de Monte Carlo, Weatherly shared how the "Gibbs head slap" became a regular thing on NCIS:
I had a dialogue with an actor; maybe it was episode three or four, season one. And I was in the background and I didn't have any dialogue. So, I was whispering to a girl was working in the background of the set. And all of a sudden, [Mark Harmon] came over and hit me on the back of the head. And everyone was shocked. And they printed it. The producers saw the footage. They laughed, because it was funny. Although it wasn't really funny to anyone who was there that day because I was in trouble. And it just became part of the show.
Here's a look back at the first time Mark Harmon head slapped Michael Weatherly on camera.
Read more: 'NCIS': Michael Weatherly Reveals the End of This Relationship Was a Difficult Time in His Life
Check out Showbiz Cheat Sheet on Facebook!