'NCIS': Michael Weatherly's Best Moments As Tony DiNozzo
Michael Weatherly enjoyed a lot of memorable moments on NCIS before his departure in season 13. Between his character's hilarious antics to his slow-burning romance with Cote de Pablo's Ziva David, there was no shortage of amazing moments with Tony DiNozzo. With Weatherly potentially reuniting with de Pablo in season 17 of NCIS, here are all of Tony's best moments on the show.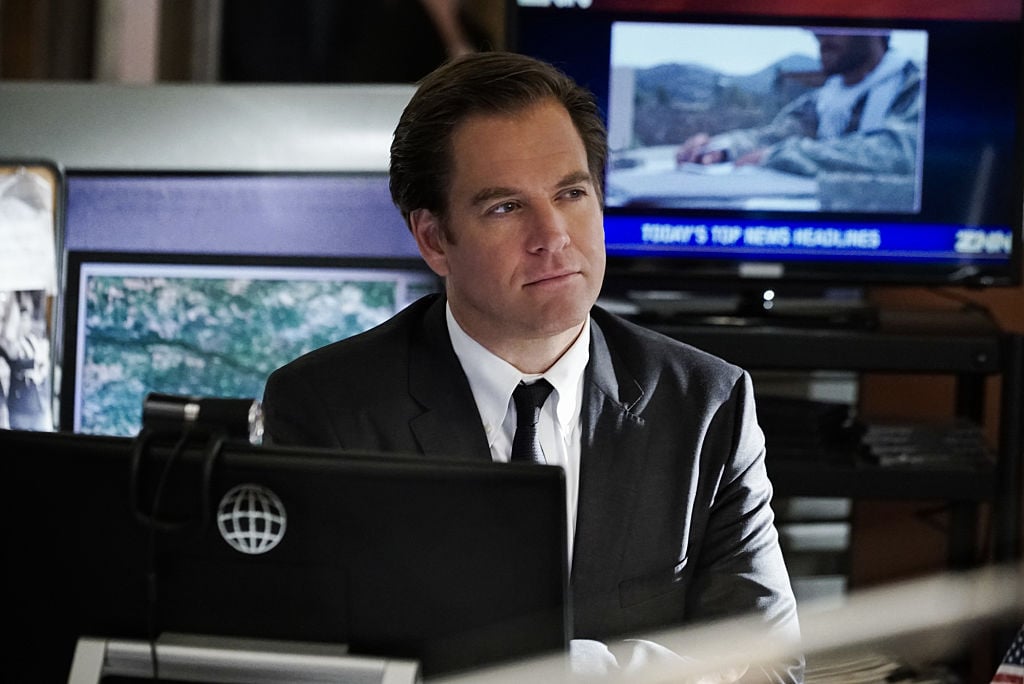 Tony sings
NCIS fans could always expect a good laugh whenever Tony went undercover. In one of his funnier undercover scenes, Tony posed as a street musician outside of a restaurant and actually did a decent job pulling it off. But instead of performing popular ballads of his childhood, Tony opted to sing about whatever his targets were doing. This led to a pretty hilarious scene of Tony singing about random things.
Gibbs meets Tony
It is hard to beat Tony's first meeting with Gibbs. The encounter happened when Tony and his partner were chasing down some suspects on the streets. Tony managed to catch up with one of the bad guys, whom he tackled to the ground. The only problem is that the would-be criminal was Gibbs, who was actually working undercover at the time. Gibbs immediately recognized Tony from a previous encounter, and his smirk said everything we needed to know. The two, of course, would go on to have one of the closest relationships on the show and Tony quickly became a valuable member of the team.
Tony's near-death experience
Tony almost died in season 2 of NCIS after coming into contact with an envelope that was laced with the pneumonic plague. While Tony obviously took the brunt of the attack, Gibbs was the person who had more emotional scenes in this one. With Tony stuck at the hospital and near death, Gibbs swore to him that he would not die on his watch. The scene proved yet again that Tony held a special place in Gibbs' heart and was easily one of the most dramatic experiences of Tony's NCIS career.
Gibbs almost drowns
Although Gibbs got Tony out of trouble on numerous occasions, Tony returned the favor in season 7. In the episode titled "Requiem," Gibbs attempted to get away from some kidnappers by driving his vehicle into some water. With Gibbs in a dangerous situation, Tony arrived on scene and quickly took out the criminals. He then dove into the water without hesitation and rescued Gibbs from certain death. Tony may be a bit goofy on the outside, but the scene clearly showed off his amazing skillset.
Tony gets caught
At the end of season 6 of NCIS, Ziva found herself a hostage in Somalia. According to Cinema Blend, the season 7 premiere kicked off with Tony rescuing Ziva from the prison camp, though his mission did not go entirely as planned. In order to free Ziva, Tony intentionally got caught by the bad guys. The Somalians then gave him truth serum, causing him to come clean about a lot of things – including his love for Ziva. The ordeal ended when Gibbs showed up with his sniper rifle, which gave us one of Tony's best lines under duress. 
Ziva and Tony say goodbye
Ziva and Tony shared a lot of great scenes over the years, but none was more heartbreaking than the time they said goodbye. The couple was forced to part ways after Ziva decided to leave the team and move to another country. Their final scene on NCIS was an emotional one to say the least, though it featured a sweet goodbye kiss that left fans swooning for more.
Unfortunately, this was the last time we would see Ziva until her surprise cameo in season 16. Without Ziva at his side, Tony's storyline took a big hit in the subsequent seasons. In fact, de Pablo's departure was a big reason why Weatherly left the show a few years later. That and landing his own show on CBS.
Weatherly has not commented on the rumors surrounding his potential reunion with de Pablo in season 17 of NCIS, which is scheduled to premiere September 24.