'NCIS' Snagged Michelle Obama's Season 13 Cameo With 1 Move
Michelle Obama was one of America's favorite first ladies. She graced the halls of the White House and beyond with her sophisticated style and charm. Not only will she go down in history as the first African-American First Lady, but also one of the most beloved.
In her role as First Lady, Obama actively supported service members and their families. She conquered issues such as healthy eating and higher education and stressed the importance of providing education for international adolescent girls.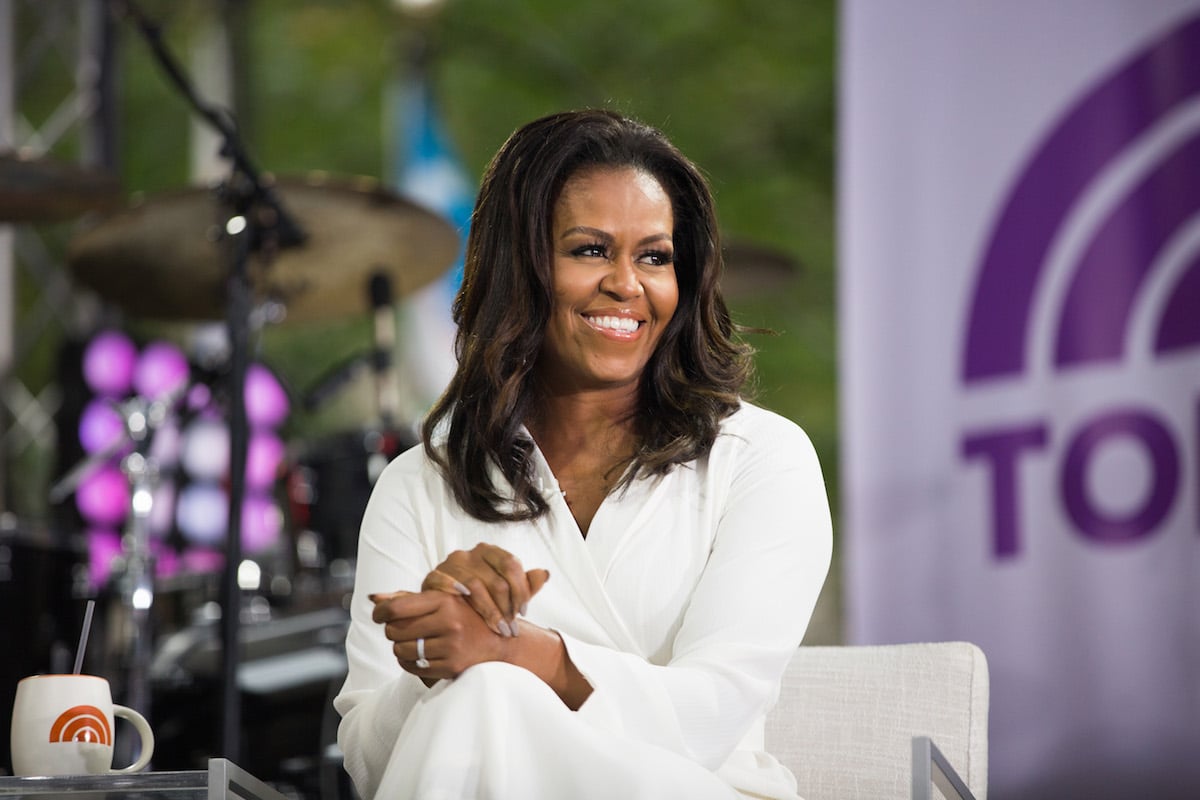 During her tenure, the charismatic First Lady also tried her hand at acting. She was given the opportunity to combine her passion for helping the military with educating the public on a cause that was, and still is, dear to her heart. 
Fans of the long-running CBS drama series NCIS were thrilled when their favorite first lady appeared on an episode of the military-based crime investigation show.
'Joining Forces' – a nationwide initiative
Obama is an ardent supporter of "Joining Forces." The nationwide initiative supports active service members, veterans, and their families.
The organization was founded in 2011 by Obama and current First Lady Dr. Jill Biden. The women wanted to honor the military and launched the initiative as a call to all Americans to support the armed forces.
"Joining Forces" provides assistance by offering education and employment opportunities to service members and their families. Emphasis is on mental health issues, wellness, and physical fitness, and veterans are encouraged to participate.
Obama's cameo on 'NCIS'
In 2016, CBS television camera crews received a unique invitation to film inside the White House. The special episode of the long-running CBS television drama series NCIS featured the former First Lady. Her brief cameo role aired in Season 13, Episode 22 of NCIS titled "Homefront." Obama agreed to participate in the show to promote the "Joining Forces" nationwide initiative.
Obama portrays herself in the episode and invites a Marine's distraught mother and NCIS Special Agent Leroy Jethro Gibbs, played by Mark Harmon, to the White House. Along with actual military spouses playing the extras, they hold a roundtable discussion to talk about how the administration can help military families.
While discussing "Joining Forces," Obama tells Gibbs, "We know the sacrifices our military families are making, and it doesn't go unnoticed. Nor do the sacrifices of our veterans." After the episode aired, Entertainment Weekly said, "You know, after she leaves the White House, Michelle could pursue acting. She was a natural."
NCIS executive producer Gary Glasberg said, "Filming inside the White House was a dream come true for the NCIS cast and crew." He explained: "It was such a pleasure working with First Lady Michelle Obama, and it's our honor to support the 'Joining Forces' initiative and the military families that benefit from it."
The initiative is stronger than ever
During the Obama presidency, Dr. Jill Biden was also passionate about supporting members of the military. In her new role as First Lady, she plans to continue the "Joining Forces" initiative. As a military mom, she understands the importance of supporting service members, survivors, and their caregivers.
Former First Lady Melania Trump and Karen Pence continued the support of military families during the Trump administration, but did not work under the name of "Joining Forces." Their focus was on relocation issues that military families must face along with employment challenges.
Biden recently announced that she is relaunching the program under the guidance of her former senior adviser, Rory Brosius. The deputy director of "Joining Forces" told the Associated Press, "Military families still need support."
The reborn initiative will encourage members of the private and public sectors to contribute to service members and their families, in both big and small ways. Dr. Biden stated, "We're going to build on what we learned during the Obama-Biden administration. We'll continue to listen and work with you."