'NCIS: New Orleans' Actors Sue CBS After Claiming They Were 'Nearly Killed' During Heist Scene
Season 7 of 'NCIS: New Orleans' premieres soon but a 2017 incident is making headlines. Former actors are suing CBS after a scene went horribly wrong.
We're weeks away from the NCIS: New Orleans Season 7 premiere. But, the drama surrounding the set already started. After a 2017 scene went horribly wrong, actors from the show are suing CBS.
CBS and the 'NCIS' franchise has had its fair share of lawsuits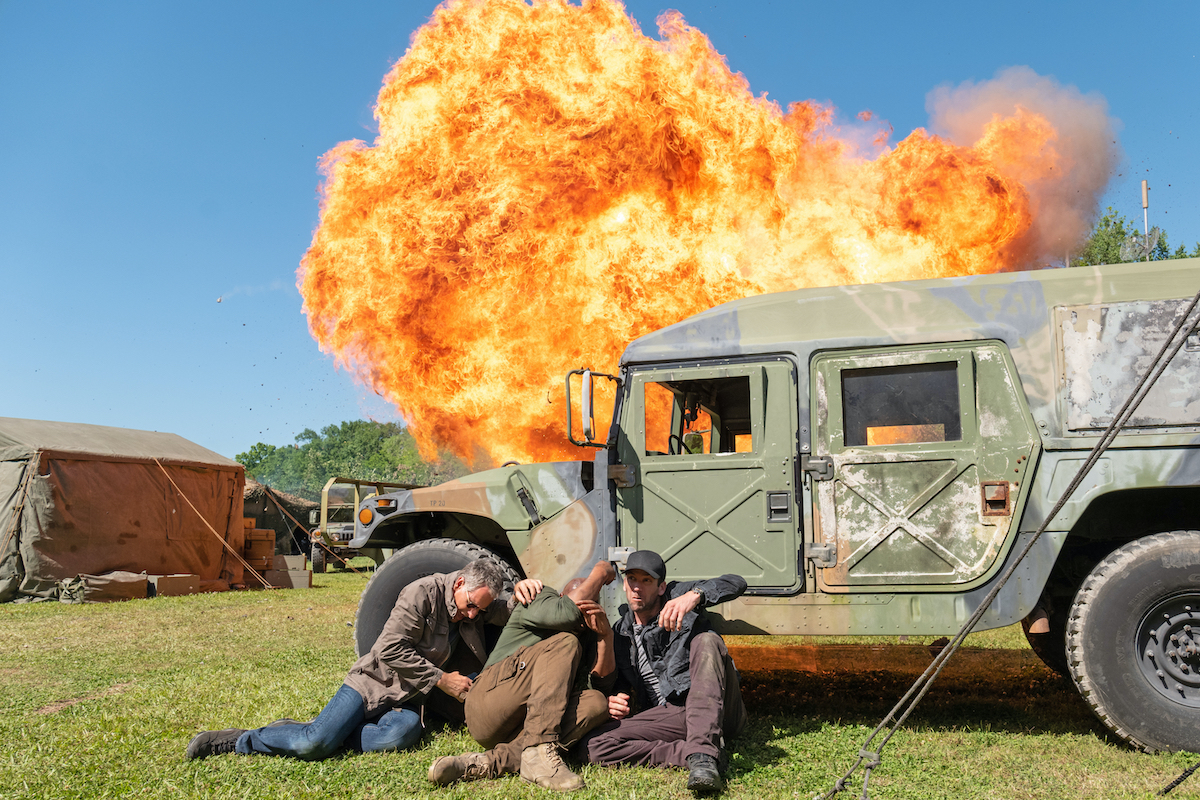 As a major network, CBS is no stranger to controversy. A few lawsuits have come to light over the years — specifically surrounding the NCIS franchise. Some include past harassment suits, racial inequalities, and a barrage of other claims involving actors.
Even NCIS creator Donald Bellisario sued the network for millions of dollars he claimed he was owed from NCIS: Los Angeles, which is a direct spinoff of NCIS and Jag. They reached a settlement in early 2013.
In 2011, Julio Villamariona died after a CBS van that transported actors struck and killed him. He worked as a security guard on the set of NCIS when the van lost control.
Villamariona's family sued CBS Corp. and driver Ralph Blunt — who reportedly passed out behind the wheel — in 2012 and won. The courts ordered CBS to pay $10,450,000 in damages for negligence, according to The Wrap.
In the early 2000s, the sculpture company Folkmanis, Inc. sued CBS over a "20-inch, three-dimensional, soft sculptural puppet emulating a hippopotamus," according to The Hollywood Reporter. The "soft sculpture" was used in NCIS with an accompanied "fart" sound, earning earned it the nickname "Bert the Farting Hippo."
The hippo became a show favorite, making an appearance multiple times since 2003. After years of partnering together, the relationship fell apart and Folkmanis sued CBS for $733,000 and some of the profits made from the suit.
That latest lawsuit against CBS and the 'NCIS' franchise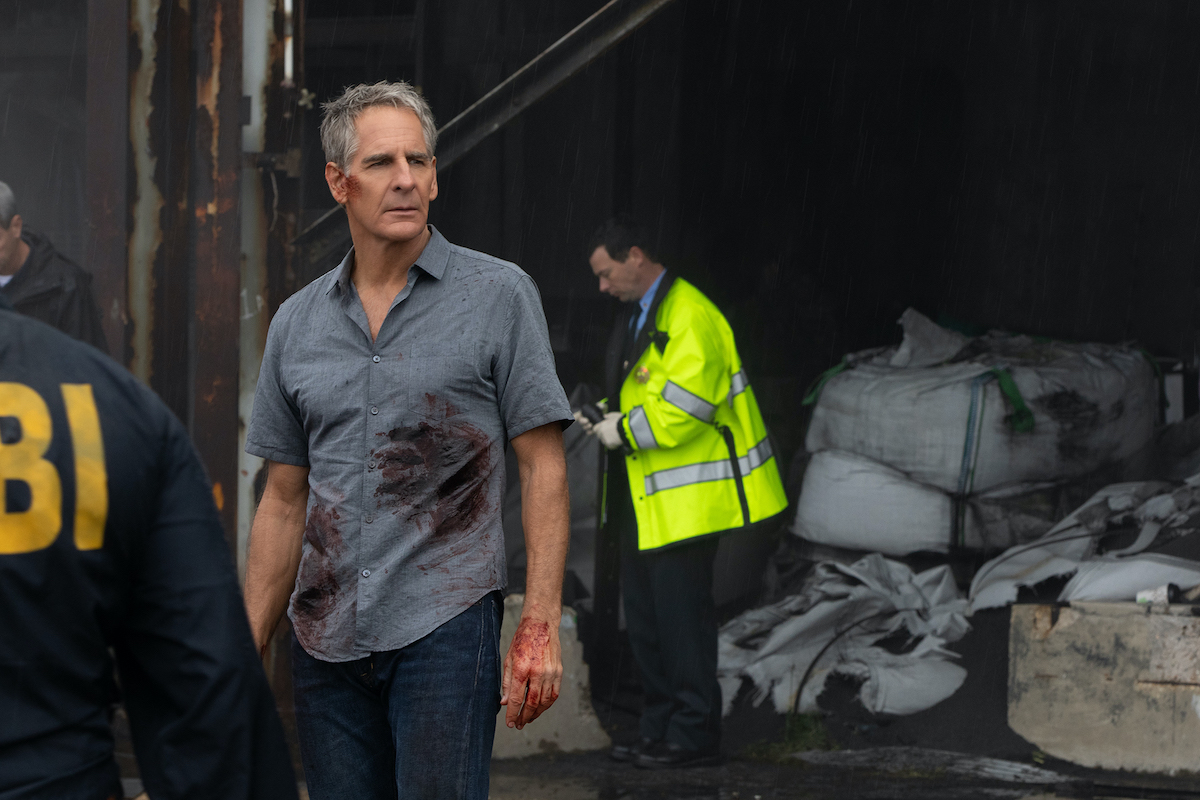 A 2017 heist scene got a little too real for two NCIS: New Orleans actors. and a jewelry store owner, Sol Virani, according to TMZ. The actors claim the network planned a "guerilla-style" robbery in Sol's Jewelry store in Chalmette — a busy New Orleans shopping area — without proper permits.
The network approached the men in Oct. 2017 to film the robbery. They agreed with the understanding the "traditional television shoot" would involve police presence, safety protocols, and permits. They now claim CBS lured them into filming under false representation.
Without giving the neighbors fair warning about the scene, police arrived with guns drawn. Another store owner saw the men in ski masks, carrying guns, and yelling "This is a robbery." They called 911, understandably.
"I did all the scene, everything went good, at the end I saw all the lights all over me, every guy," Virani said via wwltv.com. "I'm like wow."
"We're thinking it's the real deal," St. Bernard Parish Sheriff James Pohlmann added. "We approached this all cautiously with our weapons drawn."
"I was detained and told I was being accused of armed robbery," one of the actors, Bradford Roublow said adding, "I really didn't know if I was going to lose my life or not," he said.
"I said 'it's fake! NCIS!' Virani said. "It's like 40 cops."
Sheriff Pohlmann stated they were not told about the shoot.
"When I went inside I talked to them I said 'this is insane," Pohlmann said. "I don't think y'all realize how close this came for this ending up bad for all involved."
The men said they've been traumatized by the ordeal. CBS responded by filing to have the case dismissed. They claim the events took place in Louisiana and should've been filed there — not in California where the studio resides.
The 3 men claim the ordeal was terrifying and traumatizing … and they're still feeling the psychological effects. They're suing CBS for damages.
Regardless, 'NCIS: New Orleans' returns Nov. 8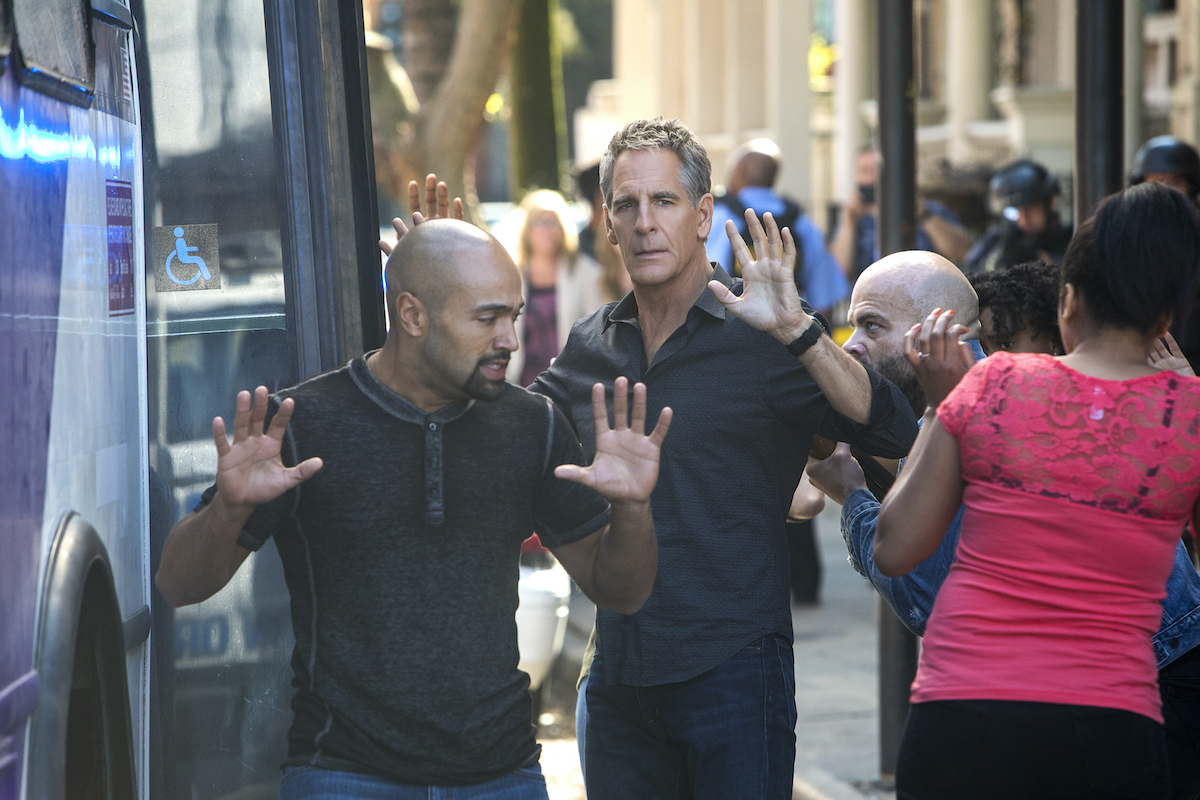 With a delayed start date — thanks to the coronavirus (COVID-19) pandemic shutdown — NCIS: New Orleans will return in a matter of weeks. The Nov. 8 premiere, "Something in the Air, Part I," taps into everything happening with COVID-19.
"Pride sends Tammy (Vanessa Ferlito) and Carter (season 6 newcomer Charles Michael Davis) to investigate a suspicious death aboard a humanitarian ship docked offshore, where once onboard they learn that some of the crew have become infected with the deadly disease," the show summary says. "Also, Wade (CCH Pounder) is overwhelmed by the amount of bodies coming into the morgue due to COVID-19."
That said, Chelsea Field (who is married to leading man Scott Bakula in real life), his now a series regular.
"Rita has reassessed her life. She's done pushing papers in a boring office job," Field told TV Insider. "Her relationship with Pride is easygoing, but she feels they need to define it a bit more."
NCIS: New Orleans, Season 7 premieres Sunday, Nov. 8 at 9:30 ET on CBS.