'NCIS: New Orleans': Are Any Cast Members Really From New Orleans?
One important aspect of NCIS: New Orleans is that the series is set in New Orleans. Unlike a lot of shows that perform on a Hollywood lot, the NOLA team chases down bad guys in the Big Easy. That said, are any of the actors from the area or did they re-locate for the gig?
The real 'Dwayne Pride' is New Orleans-born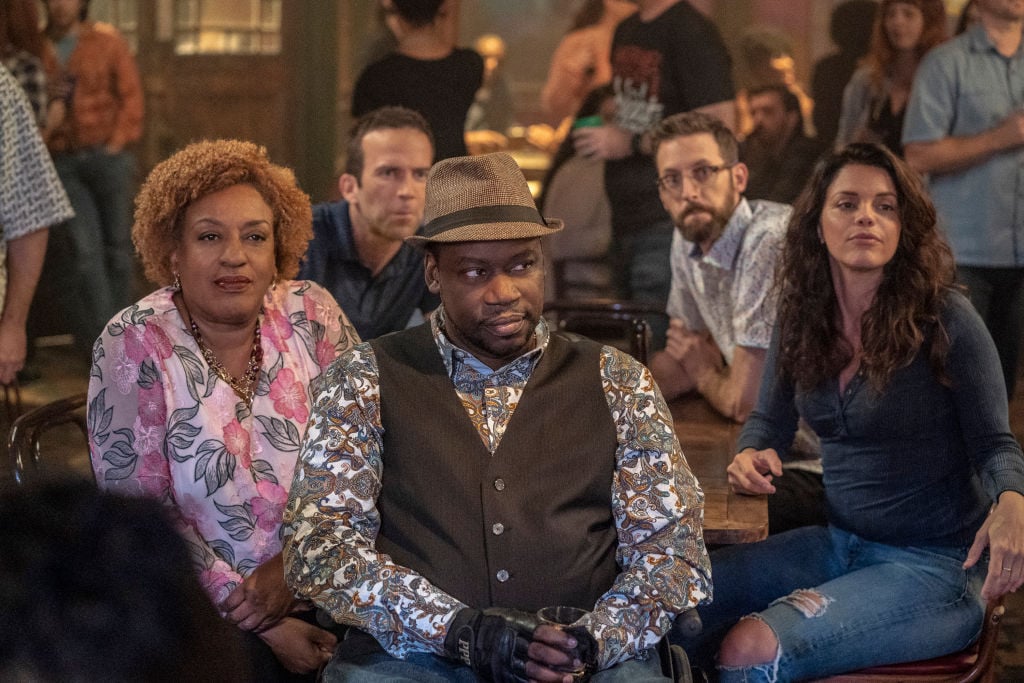 Dwayne Cassius "King" Pride (Scott Bakula) is everybody's favorite New Orleans Supervisory Agent on NCIS: New Orleans. The character who runs the most capable crime squad around is from the city.
The real-life man who Pride is based on, Dwayne Swear, is a New Orleans native and former Jefferson Parish deputy sheriff who once ran the NCIS Resident Agency in New Orleans. He passed in 2018 from cancer.
Bakula may play a New Orleans resident, but he's a midwesterner from St. Louis, Missouri, according to Missouri Legends. He stems from the suburb of Kirkwood to be precise, where he graduated from Kirkwood High School before heading off to the University of Kansas to study law in his father's footsteps.
The star of Quantum Leap and Star Trek: Enterprise soon changed his major to theater before dropping out to pursue acting full-time, and the rest is history. Bakula commutes between New Orleans and Los Angeles to balance his work and home life.
CCH Pounder has a rich origin story
Dr. Loretta Wade (CCH Pounder) may be devoted to Jefferson Parrish like Pride, but Pounder is from  Georgetown, British Guiana where she grew up on a sugar cane plantation, according to IMDb.
Pounder's parents moved to the states when she was a young girl, but she and her sisters were sent to a British convent boarding school until her high school graduation. Only then did she pack up and move to New York City's Ithica college where she poured her focus into acting.
Lucas Black is a good 'ole southern boy
As if you can't tell by the accent, both Special Agent Christopher LaSalle and the actor who played him since the inception of NCIS: New Orleans, Lucas Black, are certifiably southern.
According to CBS, Lucas isn't from New Orleans, but Decatur, Alabama. Like LaSalle, he, too, is 'Bama proud. The actor played football for the Speake Bobcats throughout high school. When it came time to audition for roles like LaSalle, Black refused to lose his southern accent (and we thank him for it).
Necar Zadegan shares 1 thing with her character
Just as Special Agent Hannah Khoury has a diverse history, the actress who plays her, Necar Zadegan relates. Neither are New Orleans-bred. However, Zadegan's Heidelberg, Germany birth, followed by her San Fransisco, California childhood, helped her prepare for the role of the experienced replacement for Pride.
In real life, Zadegan speaks six languages, like Agent Khoury.
Vanessa Ferlito and Tammy Gregorio are similar
Vanessa Ferlito plays tough-as-nails Tammy Gregorio on NCIS: New Orleans and the two share a common thread. The show's former FBI agent-turned-NCIS agent has New York, not New Orleans, running through her veins.
Ferlito was born and raised in Brooklyn, New York where her mother and stepfather own a salon.
Rob Kerkovich made a big move when he transformed into Sebastian Lund
Like Pride, Sebastian Lund (Rob Kerkovich) is a loyal Jefferson Parish. The former forensic scientist became a Forensics Field Agent in season 3 after a terrifying ordeal where he was kidnapped.
Kerkovich hails from Springfield, Massachusetts, according to CBS. He and his family relocated to New Orleans from Los Angeles when he got the part of Sebastian. He and his wife are expecting their second child in February.
'NCIS: New Orleans' resident 'Investigative Computer Specialist' isn't from NOLA
Patton Plame (Daryl Mitchell) previously worked at the States Cyber Command in Maryland. He transferred to New Orleans to join Pride's NCIS satellite team. It's not clear where the character supposedly grew up.
CBS says that "Mitchell was born in the Bronx and raised in Long Island, NY. Currently, he resides in Atlanta with his wife and three children." That would mean he goes back and forth between Atlanta and New Orleans for work, which is exactly what co-star, Bakula does.
There you have it. Of all the characters on NCIS: New Orleans, not a single one is actually from the big city. Even still, they fit right in, making the NOLA culture its own separate character to work alongside.
NCIS: New Orleans returns February 2020 on CBS.