'NCIS: New Orleans': Does the 'NOLA' Cast Get Along In Real Life?
'NCIS: New Orleans' seems to run a tight ship on-set. With new faces in and out, how close are the cast mates off-camera? Do they get along?
NCIS: New Orleans may be on a brief hiatus, but the last few episodes still linger. A lot happened so far in season 6 of the Big Easy franchise. It makes you wonder if the cast is as close off the set as they are on the show. Here's what we know.
The cast lost one of their own this season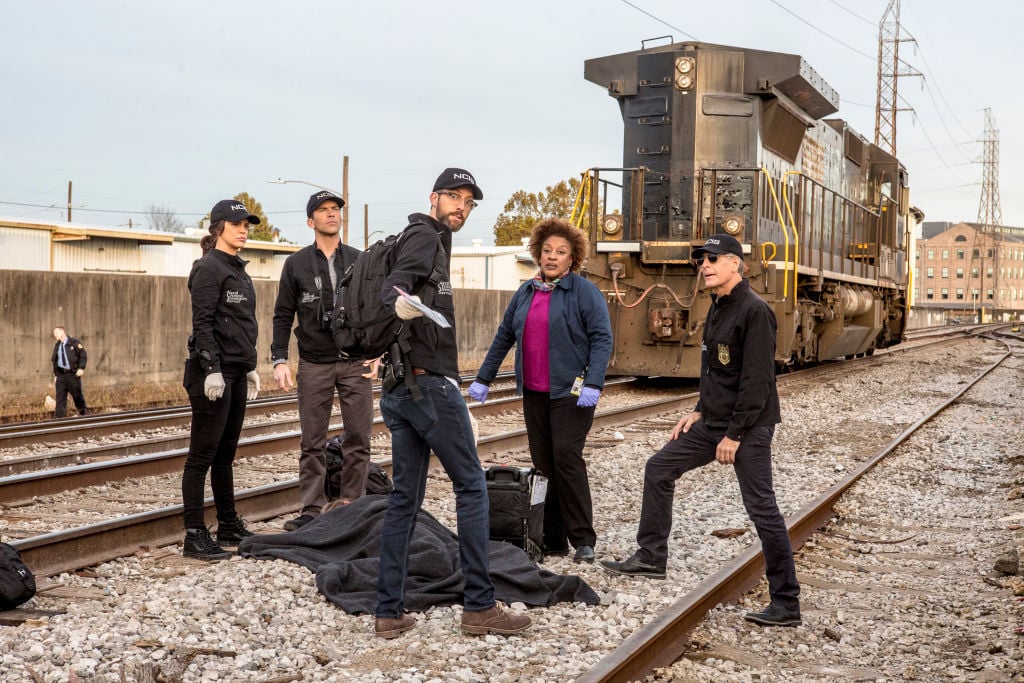 While the NOLA crew didn't lose Lucas Black in real life (thankfully), his beloved character, Christopher LaSalle, was killed off in the Nov. 5 episode, "Matthew 5:9." The character had been with Dwayne Pride (Scott Bakula) since the beginning. His death shocked many.
It's no longer a spoiler to say LaSalle died while investigating a drug ring he suspected caused the death of his brother Cade. It's also not a spoiler to reveal his send-off wasn't exactly up-to-par, according to fans.
In fact, many took issue with how quickly his death came and went with no two-part episode for dramatics, or a long grieving period for the other characters.
That said, LaSalle's death, along with the multi-episode search for those responsible, brought Pride's team together in ways they haven't explored before. This is the show's first main character death, so watching the teams' responses to that loss has been eye-opening, to say the least.
Two other castmates left before Black
LaSalle aside, two other prominent NCIS: New Orleans characters parted ways long before. The first to go was Zoe McLellan, who played Meredith Brody from 2014-2016.
Brody left after a string of questionable choices. Namely, her trust in a traitorous Homeland Security Agent, John Russo (Ivan Sergei), put the team at risk. The case ended with Brody turning in her badge.
Off the show, McLellan [mostly] left showbusiness to tend to personal issues involving a prior divorce and custody of their son. She worked on a few projects since leaving the set, such as her role on Designated Survivor for the only two seasons of the series.
Shalita Grant left next. Grant played Sonja Percy from 2015-2018. Her departure on the show came in the form of Percy accepting a role with the FBI after a few tense episodes wherein she and Pride couldn't get on the same level.
In real life, Grant is said to have left on good terms. However, there's been speculation over harsh working conditions, harassment, and other accusations against a former NCIS: New Orleans showrunner. It's hard to say if it had any part of Grant leaving, or if it was just her time to move on.
McLellan, Grant, and Black were all main characters leaving fans to wonder how the remaining cast felt to let them go.
Is the cast close in real life, or is it all an act?
In regards to Black leaving the show, the NOLA team chimed in.
"It was a great journey with him," Bakula said. "It is a huge hole that he is going to be leaving."
Executive producers/showrunners Christopher Silber and Jan Nash echoed Bakula.
"We had an amazing run with Lucas Black and he has been such an important part of our NCIS: New Orleans team. We are sad to see him go, but happy he will have more time to spend with his family."
However, similar sentiments over Grant and McLellan's exits are harder to find. In doing some digging, it's clear the cast is close on-set. We easily found photos of Rob Kerkovich showing the love for Black.
"Good luck with whatever lies ahead, bud. Love you," he captioned a photo of the two of them on Instagram. On Twitter, he also shared the duo in Christmas sweaters. Clearly, Kerkovich takes his off-screen friendships seriously, but what about the rest of the cast?
It may come as a surprise to know that Bakula and co-star, Chelsea Fields, are married in real life, making them as close as two actors can be. That aside, it's unclear how close the rest of the cast is when the cameras stop rolling.
Unlike, say, the cast of This Is Us, who watch the episodes together every week, we don't know exactly how the NCIS: New Orleans team rolls. A few of the actors don't live in NOLA, where the show is filmed, making extra time outside of work difficult.
However, none of this means they aren't close, and knowing how Pride runs his ship on the show, we'd bet they're more than friends — they're family.