'NCIS: New Orleans': Fans Are Convinced This Major Move Is the Kiss of Death
'NCIS: New Orleans' is still on hiatus. The series is set to make a major move upon its return. Why do fans think it's the kiss of death?
While the CBS hit spin-off series, NCIS: New Orleans, continues on its hiatus, reruns run amuck on other network channels. While viewers can get a NOLA fix until the midseason premiere, fans are still livid over the network's latest decision.
'NCIS: New Orleans' ended the fall finale with strong numbers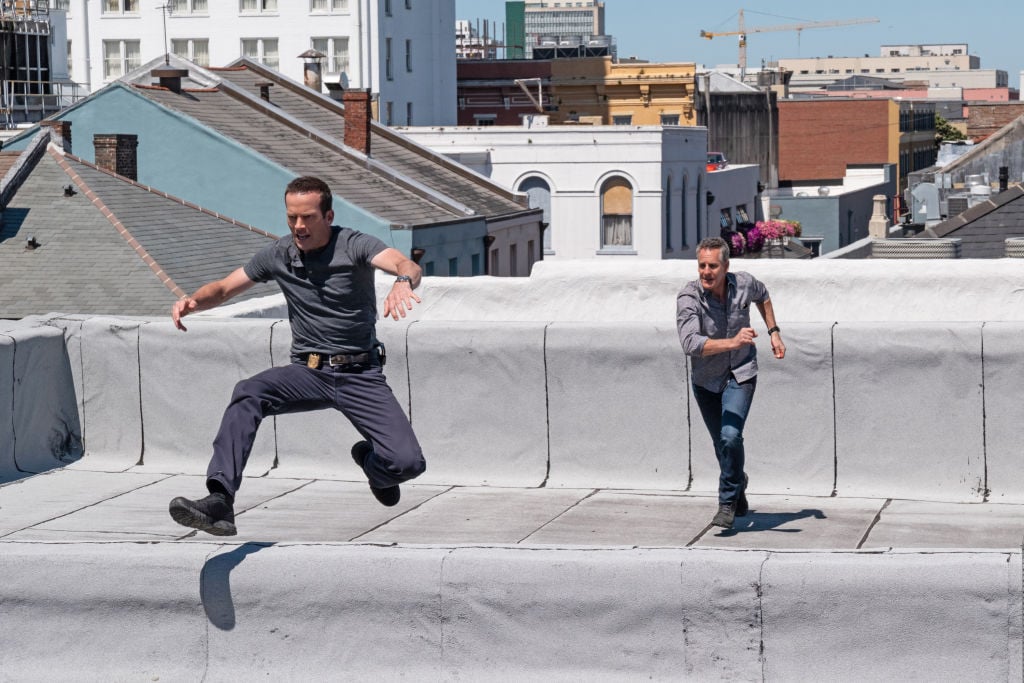 NCIS: New Orleans aired the fall finale on December 17, 2019. The episode garnered a jump in ratings, from 6.88 million viewers on November 11, 2019, to 7.05 million for the fall finale.
Before that, season 6 of the NOLA franchise opened with 6.6 million viewers, according to TV Series Finale. Compared to the massive 11.1 million for the original iteration, NCIS Season 17, on the same date of December 17, 2019, New Orleans attains just over half the amount of viewers.
Still, the success of NCIS: New Orleans holds up. NCIS: Los Angeles is on season 11 with an average viewership of 5.7 million to 6.7 million. NOLA carries slightly more weight this year. It could be due to the dramatic loss of a major character, Lucas Black's Special Agent Christopher LaSalle.
The November 5, 2019 episode in which his character was killed off actually had a drop in ratings from the week prior. This is likely due to the fact that fans had no idea the death was coming.
All the ratings changes must've had the network executives talking. There's one move they've made that fans aren't thrilled with.
What move did 'NCIS: New Orleans' make that has fans upset?
Ever since the return of NCIS: New Orleans was announced, fans have been livid. Again, the fall finale aired on December 17, 2019. The next new episode for the midseason premiere doesn't air until February 16.
The long wait is enough to leave people restless, but the frustration lies in the network's decision to move the night in which NOLA airs.
Previously, the show hit the prime Tuesday at 10 p.m. spot — the same night as NCIS. The double dose of NCIS felt right. Now, this big move will shake things up.
NCIS: New Orleans returns to its new night, Sundays at 10 p.m. Many fear that timeslot will literally kill off the beloved show due to other shows that had the same spot and ultimately got canceled.
"Pride should tell that to CBS who messed with NCISNOLA schedule. But seriously all 3 NCIS shows should be on the same day," one fan tweeted. "Are you trying to kill this show? Sunday at 10 PM is the worst time slot on TV," another said.
And, due to a timely tweet about football delaying the TV schedule on December 22, 2019 — including NCIS: New Orleans — they've proven the point that the show may not survive the new timeslot.
What will happen when the show returns?
We're assuming NCIS: New Orleans will pick up where it left off after Pride (Scott Bakula) shot and killed Eddie Barrett. He had no witnesses, and it's only his word against a dead man's.
While many think justice prevailed, Pride's actions will surely have consequences, especially since the ending left viewers on somewhat of a cliffhanger.
That said, LaSalle is still gone, and Sundays are the new NOLA night. All these changes might be too much to handle.
NCIS: New Orleans returns to CBS Sunday, February 16.