'NCIS: New Orleans': Fans Found the Coolest Connection Between 'Red' and Cassius Pride
In the world of NCIS, the crossover potential is high. Even when characters take on other projects, sometimes there's still a connection — such as through the name of the character. This is the case with NCIS: New Orleans star, Stacy Keach, who played Dwayne Pride's (Scott Bakula) father, Cassius Pride. Here's how his other projects connects to the NOLA series.
Stacy Keach played Dwayne Pride's father, Cassius on 'NCIS: New Orleans'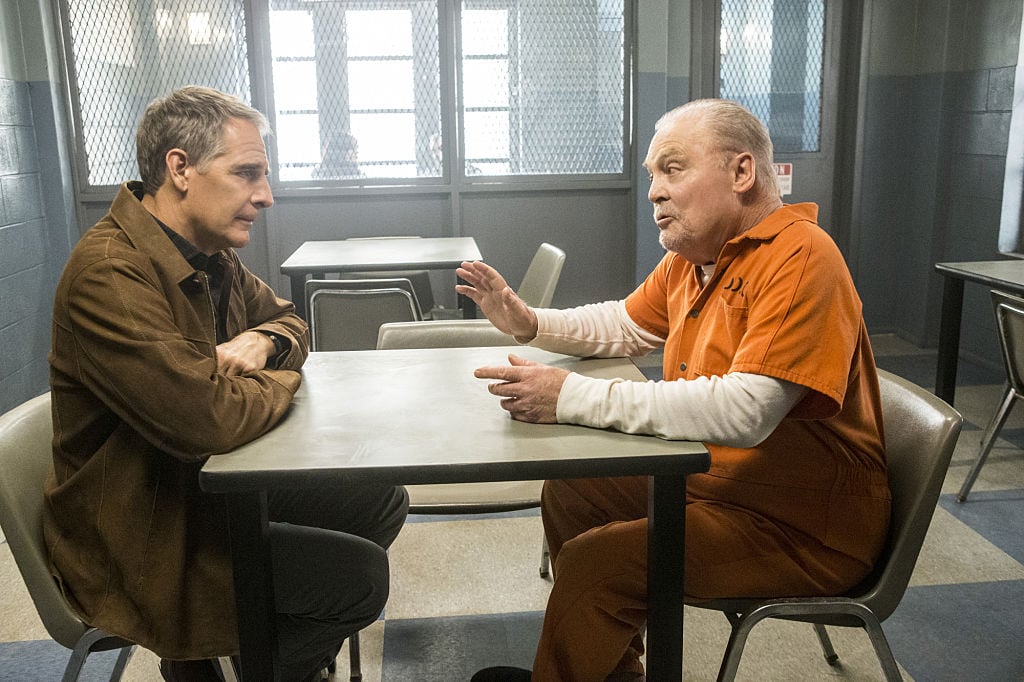 From 2015 to 2019, Stacy Keach took on the role of Dwayne Pride's absentee father, Cassius, on NCIS: New Orleans. Keach's role was sporadic, at best, but an important one.
As the man that caused an unknown amount of childhood trauma, Cassius is the source of Pride's internal stress. Before he took a bullet for his son, Cassius made some kind of amends. It just wasn't enough to heal any of Pride's long-standing wounds.
Now, Pride is dealing with the suppressed memory of Cassius having murdered "The Man in the Red Suit" — aka "Red." With Cassius gone, and Pride's mother's memory gone, too, it's unlikely ride can get any real closure on the events.
If Keach looks familiar, the actor has appeared in a plethora of projects since 1964. As of late, Keach has starred in Lights Out, as well as Man With a Plan, Blue Bloods, and Prison Break, to name a few.
His bio, according to IMDb, said Keach "is considered a pre-eminent American interpreter of Shakespeare." The site added, "his SRO run as King Lear at the Shakespeare Theatre Company in Washington, D.C. received the best reviews any national leader has earned in that town for decades."
With Keach's list of credits, it's no wonder CBS snagged him for NCIS: New Orleans. However, there's one interesting "coincidence" between Stacy Keach and another project that connects him to the NOLA set.
How are Stay Keach and 'Red' connected, according to fans?
Last March, NCIS: New Orleans fans noticed a familiar connection on another network's hit series, The Blacklist. Keach appeared on Season 6 episode 13 as Robert Vesco (No. 9).
The episode description, per IMDb, said: "Red and the task force hunt for legendary fugitive Robert Vesco, one of history's most notorious con men." Samar makes a life-changing decision."
In case you didn't catch it, James Spader plays Raymond "Red" Reddington a former U.S. Navy officer-turned-criminal mastermind on the FBI's Ten Most Wanted Fugitives, who turns himself in after over 20 years of evading capture. In exchange for immunity, Red works exclusively with an FBI profiler (Megan Boone) to catch the most dangerous criminals in the world.
In case you didn't catch Keach's interesting connection, his role on The Blacklist is opposite "Red." On NCIS: New Orleans, it's a younger version of Keach's character who kills The Man in the Red Suit — aka, "Red."
While it's a bit of a stretch, having a connection to two different characters named "Red" is hard to ignore.
Keach's episode on 'The Blacklist' was based on a true story
According to Entertainment Weekly, Keach's stint on The Blacklist was based on a real-life criminal, Robert Vesco, who is said to have died in 2007.
"The reports of his death are somewhat questionable. He is the kind of international criminal we felt like would be a great inspiration for Reddington, somebody who might have taught him a thing or two in his younger days," executive producer, Jon Bokenkamp said.
"Stacy Keach and Spader as these two great criminals going out and doing this incredible heist is a lot of fun."
It may be a random coincidence that Keach ties two men named "Red together, but we'd like to think it wasn't.
NCIS: New Orleans airs Sundays at 10 p.m. on CBS.