'NCIS: New Orleans': Fans Have a Huge Issue With the Way This Character's Death Was Handled
The death of a prominent 'NCIS: New Orleans' character shocked many. Weeks later, fans are still reeling. Here's why they have an issue with the loss.
The dust has officially settled on the set of NCIS: New Orleans. After the shocking and emotional death of Special Agent Christopher LaSalle (Lucas Black), fans weren't sure what to feel. Now that it's been over a month since his death, opinions about how it all went down are circulating.
Christopher LaSalle has been on 'NCIS: New Orleans' since the beginning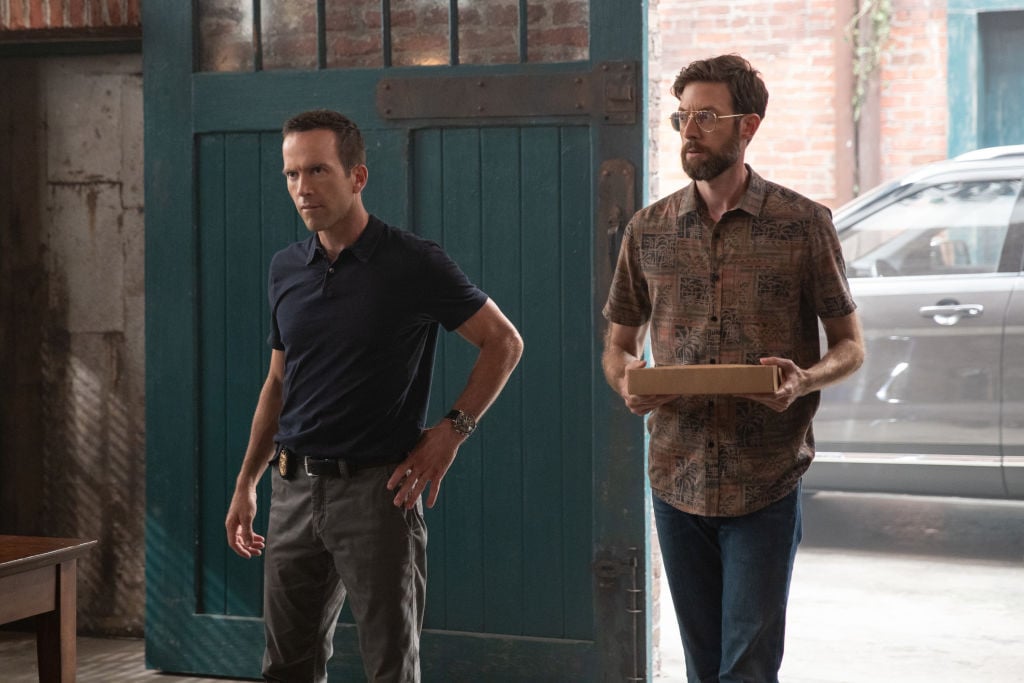 Black first appeared on the "mothership" series, NCIS, before hopping over to the newly formed New Orleans team under Dwayne Pride (Scott Bakula). The 2014 two-part "backdoor pilot" set the stage for the fall NOLA spin-off, in which Black appeared in all six seasons thus far.
His southern charm and dedication to his team made LaSalle an instant hit among the already-established NCIS fans.
Black, who's a married father of three, previously hinted at sacrifices made to continue on the show. In a cast reaction video to LaSalle's death, Lucas said, "The show has been so good to me over the years, exceeded my expectations and goals, but this job isn't easy for me."
He continued, "There's a lot of priorities in my life that get sacrificed for me to be here. But it's time for me to focus on those priorities in my life."
Co-stars, such as Daryl Mitchell (Patton), supported Black's decision.
"I'm sad, but at the same time, I'm happy for him because you talk about a kid who's worked since he was a child," he said. "I told him personally, I said, 'Dude, you deserve it.'"
In a statement released, showrunners Christopher Silber and Jan Nash told Newsweek of Black's departure, "We had an amazing run with Lucas Black and he has been such an important part of out NCIS: New Orleans team. We are sad to see him go, but happy he will have more time to spend with his family." 
Fan's don't love how the show handled LaSalle's death
We hate to keep bringing it up, but LaSalle died while investigating a drug ring he thought to be connected with his brother Cade's murder.
Though shot and cleared as a stable condition in the hospital, LaSalle's vitals dropped suddenly. After a moment of consciousness with Loretta (CCH Pounder) at his side, LaSalle sat up and mentioned going "fishing" with Cade.
Then, he died. The moment, neither dramatic or drawn out, passed quickly. The funeral happened within the same episode. Naturally, fans have a lot of feelings about how "rushed" it all felt.
"Seemed rushed and packaged up and resolved way too quick for this show and its plotlines," a Redditor said.
Another agreed, adding, "It seemed super rushed. Like in what world do you also get killed by your bro's killer. Made zero sense."
That isn't the last of it. Many think the episode and send-off were "rushed" and "sloppy."
And to add a little more fuel to the NCIS fire, a few pointed out the fact that agents Sonja Percy (Shalita Grant) and Merideth Brody (Zoe McLellan) were absent from LaSalle's funeral. This doesn't make sense considering their previous working relationships.
"I would've liked to see Percy or Brody attend the funeral or something to make this episode more memorable than just shock value," a fan added to the thread. "Look at Michael Weatherly, he got a nice, build up and send-off. Got to kill Ziva's alleged killer, meet his daughter, etc."
There are also discussions about how the 'NCIS' team grieve
In the episodes that aired since the loss of LaSalle, some pointed out how little the cast members grieve. A week after LaSalle's death, the show touched on his absence but for the most part, the characters went about their business per the usual.
One fan commented on an NCIS: New Orleans Instagram post a week after LaSalle's death. "It's only been 1 episode but I'm feeling like it's going to be a different show," they said.
The show will definitely have a different tone without one of its original members. However, in true NOLA style, we're sure Pride will avenge LaSalle and bring the team — and fans — closer together