'NCIS: New Orleans': Fans Say the Show Is Much Better Without This Major Character
When a show picks up as much steam as NCIS: New Orleans, it's bound to see its fair share of cast changes throughout the seasons. As the CBS series continues season 6 in February, many are talking about who's important, and who could leave without affecting the quality of Dwayne Pride's (Scott Bakula) NOLA team. There's one character, in particular, fans say the show could do without.
Why did Special Agent Hannah Khoury join the 'NCIS: New Orleans' team?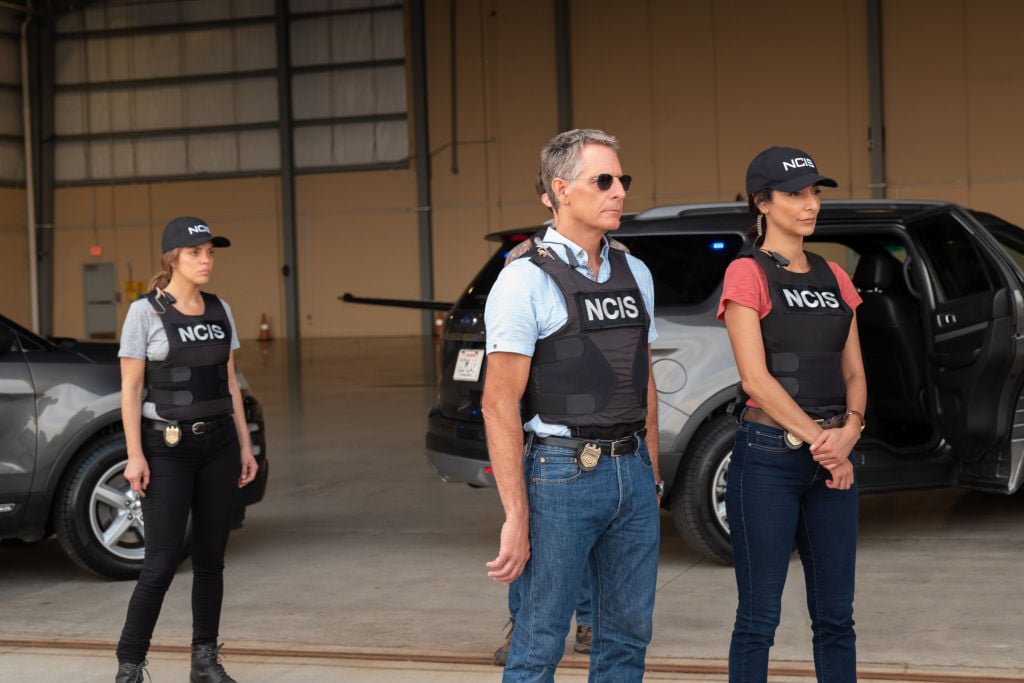 Special Agent Hannah Khoury, played by Necar Zadegan, first appeared on the NCIS: New Orleans set in season 5 for the back nine episodes. She originally joined after Pride took a few bullets and ended up with a corporate job while on "medical leave."
"We were looking to bring someone new into the world of New Orleans so that we get to experience the city again through her eyes," executive producer, Christopher Silber, told Entertainment Weekly ahead of Zadegan's debut.
"She is someone with a much different skillset from the rest of our team. Hannah has an international flavor. She's of Persian descent. And while she did grow up in the states, she's traveled all over the world, working internationally for NCIS. She's done more intelligence work."
Zadegan's Hannah Khoury knows her stuff, but it's not enough for some fans to get on board with her arrival.
Fans say the show is better when Hannah Khoury has less time on-screen
In response to a tweet posted by the NCIS: New Orleans Twitter account, many fans weighed in with their true feelings about Zadegan's Agent Khoury. The question posed was, "What is your favorite Hannah Khoury moment in this season so far?"
"Nada…Do not like her at all," one viewer said. "When she's not on the show," another added. "None," a third echoed.
While many others commented with their support of the newest NCIS field agent, the string of similar sentiments continued.
"Not 1 of my favorite characters," one person said. "None. She's not a favorite of mine," another added."
Among the fans who adore Special Agent Khoury, some pointed out they liked that she and her ex-husband talk more after divorce, which says a lot about her character.
The top moment of Zadegan's entire NCIS career, according to fans, is when she joined Special Agent Tammy Gregorio (Vanessa Ferlito) at a gay bar and was subsequently hit on. Maybe writers should put the character in that exact position more often.
Is Hannah Khoury's role necessary anymore?
The reviews on the need for Special Agent Khoury are mixed. Now that Pride is back in his Supervisory position, is her character necessary? Zoe McLellan, Shalita Grant, and Lucas Black left the show in past seasons, but their characters made such an impact, their absence was noticeable.
In the case of Special Agent Khoury, many are on the fence as to how valuable she is to the team — who Pride treats as a family — as a whole. If she left, little would be affected in terms of camaraderie or love loss.
In an interview earlier this year, Zadegan spoke of her latest role saying, "NCIS is like classic television… Working with Scott [Bakula] is like a lesson in kindness and professionalism."
As far as how long Zadegan will stay on NCIS: New Orleans, we'll have to wait and see. Season 7 hasn't been announced. Right now, none of the actors have a job to return to in the fall. Still, we think Pride would fight for Special Agent Khoury to stay on the team because that's just the kind of guy he is.
NCIS: New Orleans returns to CBS on Sunday, February 16.