'NCIS: New Orleans': Have These Big Controversies Finally Died Down?
NCIS: New Orleans has been on the air since its 2014 backdoor pilot via the original NCIS. Throughout the seasons, the series has had its fair share of behind-the-scenes controversy. From actors leaving to insider complaints, NCIS: New Orleans drama is still flying underneath the radar. Here's the roundup of major headlines the show caught flack for over the years.
'NCIS: New Orleans' star Zoe McLellan left under mysterious conditions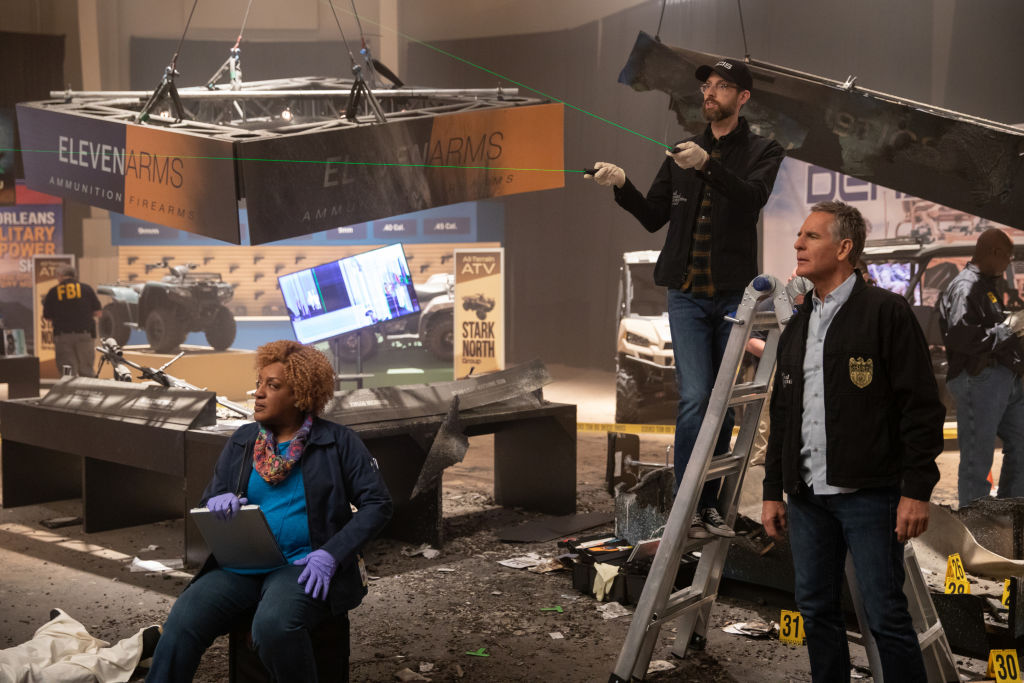 Actress, Zoe McLellan, played Special Agent Meredith Brody from 2014-2016. Producers called her departure a "creative decision." McLellan had personal issues to tend to, and other projects at hand. The reasoning made sense.
However, in 2019, Vulture uncovered more to the story. Showrunner, Jeffrey Lieber, said he felt "pressure to get on board with the firing" of McLellan from his bosses. According to him, he fought for her to stay.
"I thought she was doing a good job and that the audience was connected to her, especially because testing bore that out," he said.
The real reasons McLellan was let go, he explained, were because former CBS chairman, Les Moonves, thought McLellan wasn't attractive enough (to put it mildly).
Moonves resigned in 2018 after sexual harassment allegations came about against him. With Moonves out and a new showrunner, Brad Kern in, discussions over McLellan's appearance continued and she left the show.
McLellan went on to find success on Designated Survivor but hasn't responded to any of the allegations of her alleged termination.
Shalita Grant revealed the show ruined her self-image
Not long after McLellan's exit, Shalita Grant, who played Special Agent Sonja Percy, also left the show. Her role began as a recurring character as an ATF agent, then became part of Dwayne Pride's (Scott Bakula) NCIS team in season 2.
Deadline previously reported Grant's decision to leave was "mutually agreed upon." They added she was "moving on to the next great thing." According to Grant's manager, the actress was ready "for a change," explaining everyone involved left amicably.
Things have taken a slight turn since Grant opened her hair spa, Four Naturals, in Hollywood, California. In the "About" section, Grant explains her reasons for the spa saying, "Four Naturals began as a response to traumatizing job experience."
She continued: "I found myself utterly wrecked after three years on a television show that decimated my natural hair and my self-image. I had traction alopecia in the center of my scalp from the extensions with looser curl patterns that I had to wear, the perimeter of my hair was about an inch long threatening baldness at different times in those three years," she said.
"My tight Type 4 hair was not welcome; instead, the producers and hair department had no issue with my natural hair suffering or falling out to comply with the mandate to wear a ponytail with little to no curl. After quitting what was once a dream job, I told myself that I would turn that pain into a platform."
It looks as though Grant's departure wasn't as amicable as fans first thought, but at least she's using her platform to help others.
This 'NCIS: New Orleans' showrunner had misconduct allegations
CBS formally suspended executive producer, Kern, after a third investigation came about. The complaints alleged Kern created a hostile work environment for NCIS: New Orleans employees.
"I believe in terms of keeping him out of the workplace during the investigation, that was to be as fair and open as we could be," CBS Entertainment President Kelly Kahl said. "The investigation is ongoing. I'm told we will have results soon."
Variety's 2017 expose chronicled allegations against Kern, calling out the lack of consequences for the network executive.
"We were aware of these allegations when they took place in 2016 and took them very seriously," CBS TV Studios said in a statement at the time.
"Both complaints were acted upon immediately with investigations and subsequent disciplinary action. While we were not able to corroborate all of the allegations, we took this action to address behavior and management style, and have received no further complaints since this was implemented."
Executive producer, Chris Silber, took over Kern's duties. Kern now works as a consultant for NCIS: New Orleans.
This actress complained about the safety issues on the set
In 2015, actress Diane Neal, who played CGIS Agent, Abigail Borin, took to Twitter about the working conditions on the set of NCIS: New Orleans. In her now-deleted tweets, Neal complained of "safety issues," referring to the conditions as "dangerous and stupid."
To make matters worse, she added, "they just use me like a rented mule" and "these folks don't give a damn." She finished by saying one of the producers' mothers visited the set to which he gave a speech about safety.
Neal later apologized for the tweets and erased them from her timeline.
Ok, just had a chat with the EP in LA," she commented on a Reddit thread. "He's right, I should have tried him before going on Twitter. At the time, I felt I had recourse. So, that part is my fault for not going to the big guy first. So, I'll delete those tweets. Forget what you can. And sign off indefinitely."
Another executive producer allegedly created 'miserable' working conditions
Another executive producer, Adam Targum, was fired from NCIS: New Orleans following Kern's 2018 exit. According to Variety, multiple sources claim that despite the change in power, the atmosphere remained "miserable," due to Targum's allegedly "aggressive demeanor, demeaning remarks, and combative leadership style."
One source said, "Targum has an abrasive personality that doesn't foster collaboration, rather a submission to his ideas."
Vulture admitted they could not determine the exact nature of direct complaints against Targum, and CBS did not comment. Targum's allegations were the fourth in just three years, with the previous three directed at Kern.
It's unclear if any of the controversies have been completely resolved for those working on NCIS: New Orleans. For the sake of the hit CBS series, fans can only hope.
NCIS: New Orleans returns Sunday, February 16, 2020, on CBS.