'NCIS: New Orleans': Here's How Newcomer Charles Michael Davis Feels About Replacing Lucas Black
Charles Michael Davis had big shoes to fill as Lucas Black's replacement on 'NCIS: New Orleans'. Here's what Davis says about it.
Charles Michael Davis made his NCIS: New Orleans debut on March 8. It's been months since Lucas Black's sudden exit, leaving the newcomer, Davis, to take Black's place. Many have speculated whether it's a good idea to bring someone on so soon after a fan favorite leaves. Some loved Davis's debut performance while others aren't so sure. Here's how Davis really feels about taking over for Black — and if the pressure gets to him.
What is Charles Michael Davis's role in 'NCIS: New Orleans' and how does he relate to it?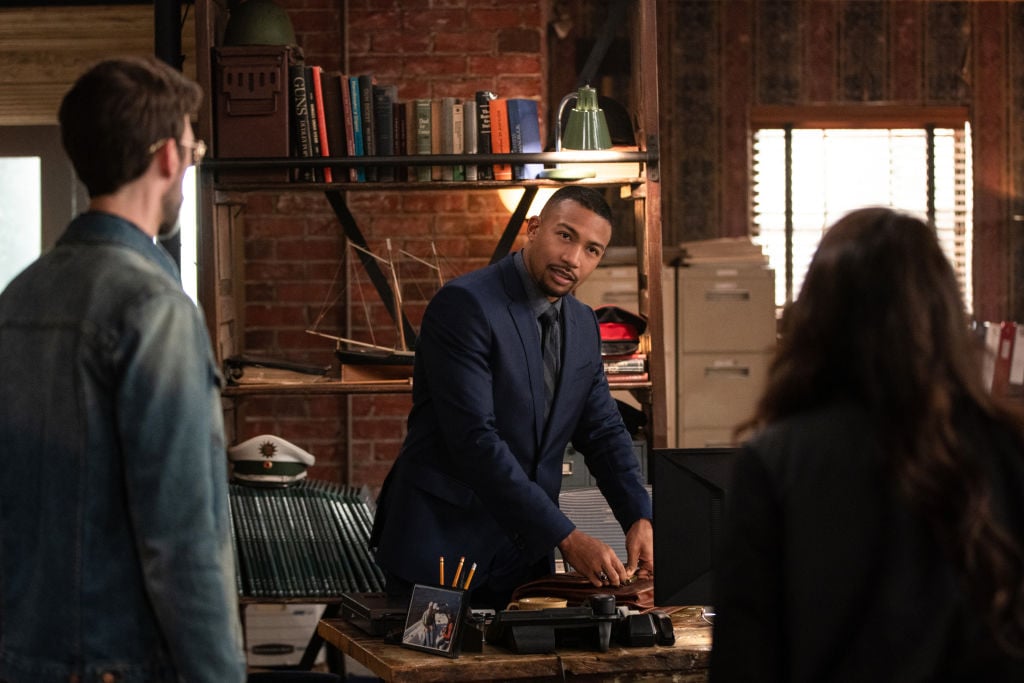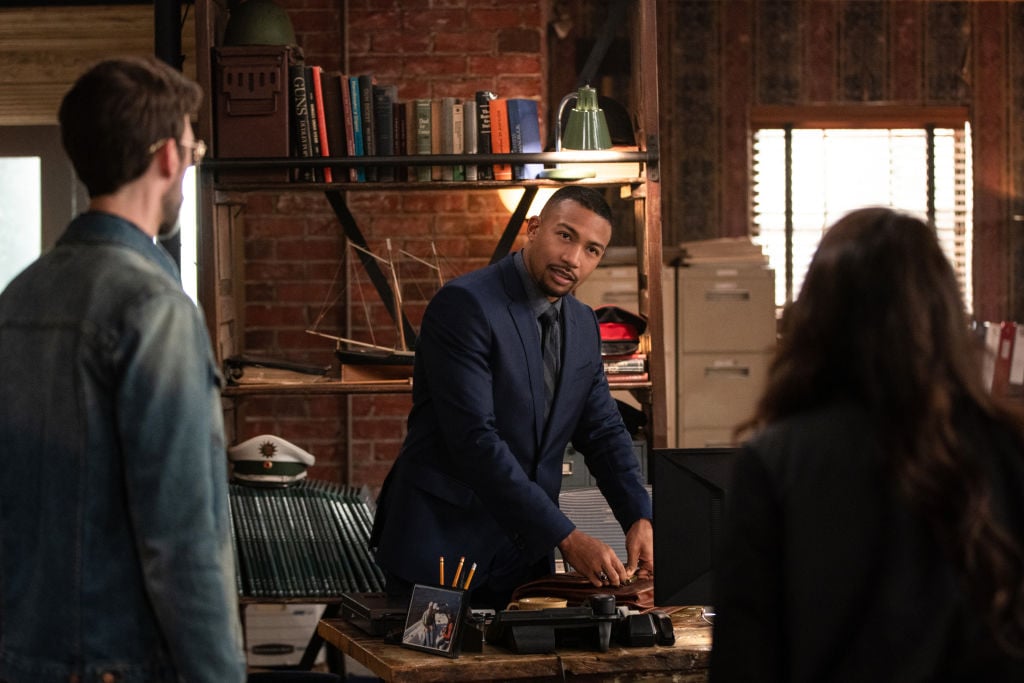 Fairborn, Ohio native, Charles Michael Davis, might be the new kid in town on NCIS: New Orleans, but already, he's causing quite a stir. Davis plays Special Agent Quentin Carter — a transfer who joins Dwayne Pride's (Scott Bakula) satellite team in place of Christopher LaSalle's (Black) character, who was killed off Nov. 5, 2019.
While Carter and Pride's other agents didn't exactly get off on the right foot, Davis recently told TV Insider that's not a bad thing.
"He can be a bit of a vigilante. As in: how far should we go for justice, for right and wrong, for the downtrodden?" he said about his confident character.
"He's got a bit of righteousness to him. He knows the game has rules, but to win it you don't always have to play by those rules."
Playing by the rules doesn't seem to be Carter's forte as of yet, but only time will tell if he can manage to fit into the tight-knit group. In real life, Davis grew up the son of an Air Force member, on Wright-Patterson Air Force Base. His militant background may serve Special Agent Carter in future episodes.
"My father, I always see him as 'Dad' — I never think of him as retired military," he said. "But [for research] I tried to think back to a personal experience I have with being around people in the military. There's respect: 'yes sirs', and 'no sirs.'"
Davis had special training for the role of Special Agent Quentin Carter
As the son of a serviceman, you'd think Davis came onto the set with an arsenal of expertise, and you'd be right. However, Davis admitted he still had to undergo some gun training to talk to other military personnel with experience.
"That's tactical, but I also want to know the mindset. I watched the documentary, We, The Marines, a 2017 history of the Corps, with Gene Hackman," he said about additional training.
"I've always loved his work.  I listened to [actor] Adam Driver's TED Talk about the transition from Marine life back to civilian life. We have a great guy on set, former military and police officer who advises us. I've talked with Uber drivers who are former Marines — picked their brains for the hour and a half I'm in traffic in LA."
Davis continued: "One of the guys I spoke with told me about the way Marines carry themselves. He said, 'They break you down and teach you how to walk. When I come back to the States I notice how inefficient people are with their walking, energy, direction — they just bob up and down'. So I tried to make sure that Quentin Carter is economical, efficient, and direct. He has a kind of focus and intensity."
The NCIS: New Orleans actor added that Carter "challenges" the rest of Pride's team to "make them tougher and stronger."
How does Davis feel about the role?
Though Davis has already appeared on numerous long-running shows, (this is his fourth series as a regular), he knows not to just sit back and take it all for granted, saying, "I want to get to it."
He said his admiration for Scott Bakula started when he and his sister watched Bakula's sci-fi hit, Quantum Leap. Now, he wants to show [Bakula] and the rest of the crew, he can hold his own on the set.
"[Scott] has been very, very helpful but I still have to prove that I am just as good as everybody else, that you can rely on me to carry some of the load," he said. "Losing Lucas [Black], a lot of the other cast members had to take on more of the show.
As far as how Davis really feels about taking Black's place, he has a different perspective on the whole process.
"Carter comes in with a system that works well for him, but he's in a different environment. The producers said they were looking for a character to not be a protégé to Pride but to carry his own weight," he said.
"Carter's not there to be liked by Pride, win his favor or just agree with him. He's not there to be friends with Agents Gregorio (Vanessa Ferlito) and Khoury (Necar Zadegan). He's there to work well with them, voice his opinion, and challenge them. With Agent Lund (Rob Kerkovich) Carter's going to drive him, not hold his hand, baby him or be his rah-rah cheerleader."
Regardless, stepping into the spot of a beloved character can't be easy. Davis seems to take it all in stride.
"It's not intimidating; it is part of the situation that I'm stepping into. The way I see it, we're two different actors, two different kinds of people, two different personalities," he said.
"I'm not looking to do anything Lucas did or fill that gap for the audience. I'm looking to occupy my own space in this NCIS world. My character's transferring in, everybody's getting to know him – and I'm transferring in."
NCIS: New Orleans airs Sundays at 10:00 pm on CBS.