'NCIS: New Orleans': Here's What the Cast Is up to During the Quarantine
We've officially been living with the coronavirus (COVID-19) pandemic for a while now and many shows have shut down production. NCIS: New Orleans ended season 6 early with the most recent episode, "Predators." That said, what are the cast members doing during their quarantine time?
Scott Bakula and Chelsea Field's son, Owen, is entertaining us all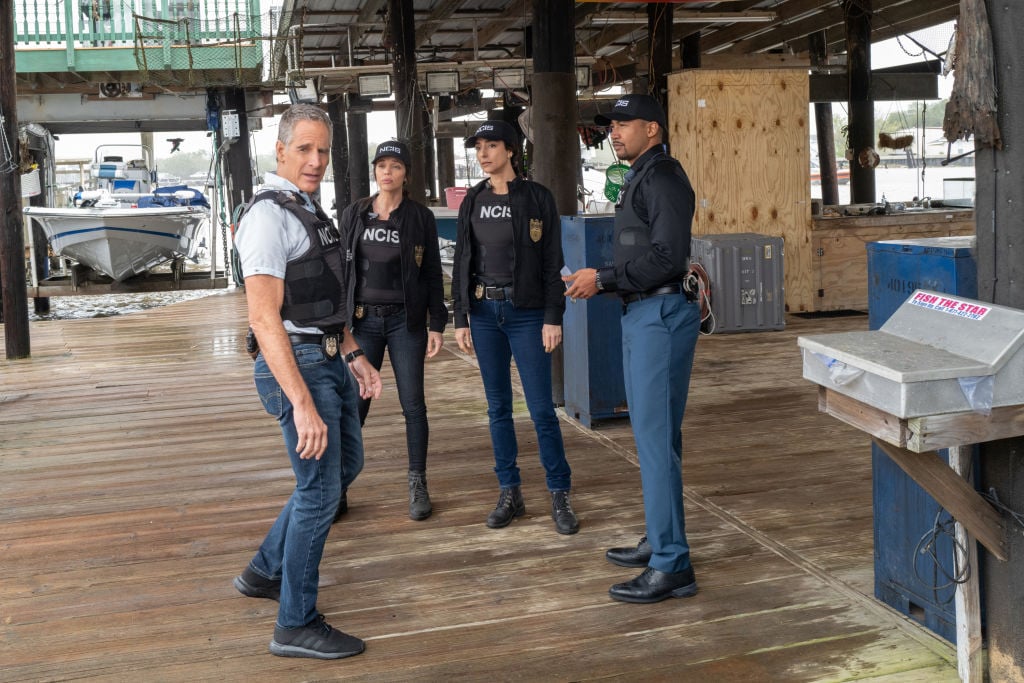 While NCIS: New Orleans leading man, Scott Bakula, has remained mostly mum on his off-camera activities, his real-life wife and co-star, Chelsea Field, posted a few things on her Instagram page.
Field seems to be keeping herself busy through Instagram jazz classes every Saturday, in which she's recruiting fans to join. Bakula and Field's son, Owen, is the real star of these videos. He can be seen dancing in the background and entertaining us all while we experience this quarantine together.
On April 6, Bakula posted about their other son Wil's band, Chromatic Colors, who just released a music video for their song, "Expectations."
Rob Kerkovich is organizing and Photoshopping Lucas Black into photos
Resident jokester, Rob Kerkovich, is the most social when it comes to posting his shenanigans on the internet. His past posts include screengrabs of his comedic live streams during episodes of NCIS: New Orleans, jokes about his tweets, and behind-the-scenes sarcasm, but Kerkovich's pandemic posts might be his best work yet.
Aside from Photoshopping former NOLA actor, Lucas Black, into shots from the show, he's been organizing his comic book collection and watching Teenage Mutant Ninja Turtles.
CCH Pounder is uplifting fans
Leave it to CCH Pounder to lead with inspiration and positivity. Her Instagram page is chock full of pieces from her art collection, links for relief information, and a message of hope.
In an April 3 video, Pounder reminds us all to stay safe and follow guidelines. More importantly, she wants fans to know, we're "alone, together."
Necar Zadegan is cleaning out her closets
Like many of us, Necar Zadegan has spent some time cleaning and organizing. In her cleaning frenzy, she stumbled on old photos from her time on Broadway in Bengal Tiger at the Baghdad Zoo. One of which includes the late, great actor, Robin Williams, who co-starred in the same play.
Charles Michael Davis is getting physical
NOLA actress, Vanessa Ferlito remains absent from social media. However, newcomer, Charles Michael Davis, posted a few shots from NCIS: New Orleans, some very artistic photos, and a White Men Can't Jump teaser for fans.
The post seems to be satirical. Still, many are excited at the thought of Davis starring in a long-awaited follow-up to the Wesley Snipes and Woody Harrelson flick.