'NCIS: New Orleans': Keith David Plays Loretta Wade's New Love Interest And Yes — He's An Icon
Dr. Loretta Wade has a new love interest on 'NCIS: New Orleans'. Keith David joined the cast in a guest role. Who is the icon and what else has he done?
The latest episode of NCIS: New Orleans, "Biased," tackled a difficult topic. When an NOPD officer shoots a black Navy officer he believed is armed, tensions rise. The procedural drama touched on racial disparities, pitting Dr. Loretta Wade (CCH Pounder) against her new love interest, Gene Holloway, played by legendary actor, Keith David. Who is David and what else has he done?
[Spoilers for NCIS: New Orleans Season 6, Episode 17]
Dr. Loretta Wade has a boyfriend on 'NCIS: New Orleans' but the relationship is tested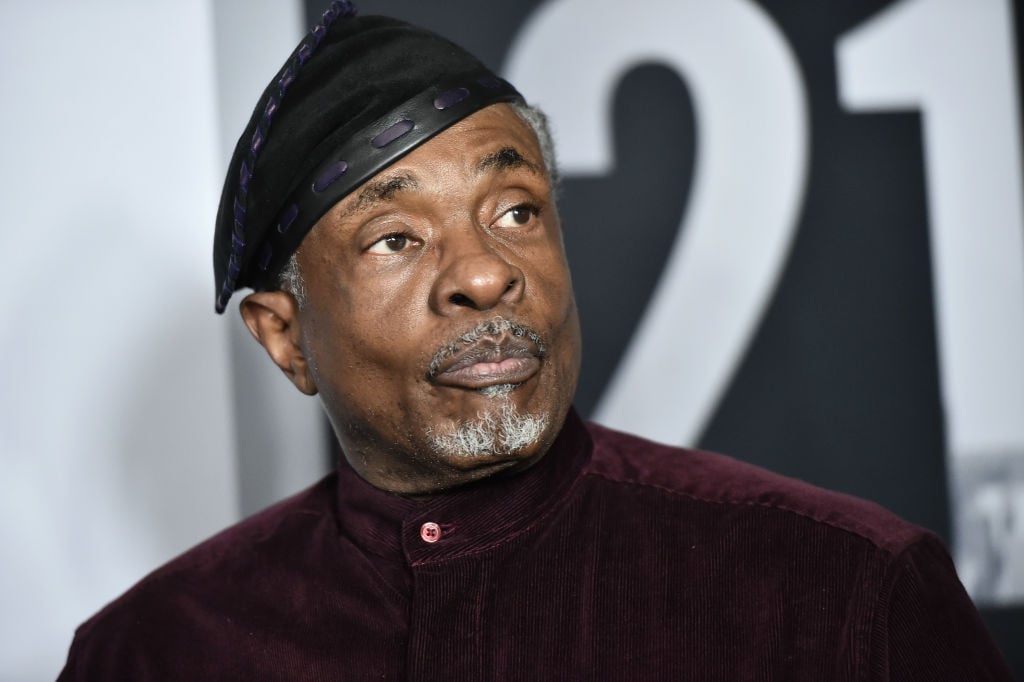 Just as NCIS: New Orleans kicked off episode 17, fans got a glimpse of Dr. Loretta Wade having dinner with her new love interest, NOPD Gene Holloway (David).
The two shared a meal and a small kiss before Loretta received a call about a black Navy officer who'd been shot by NOPD in the middle of an outside party.
When Loretta arrived at the scene, it became clear that this was no ordinary self-defense shooting as they couldn't locate a gun supposedly used by the victim.
Things took a turn when Holloway pulled away from Loretta to side with his fellow officer — who he revealed is also his godson. With racial tensions high, Dwayne Pride (Scott Bakula) and his team had to walk a delicate line of pursuing justice while acknowledging the situation for what it was, and how it'd be perceived.
Holloway was also in Season 6, Episode 12, "Waiting for Monroe." It's unclear if he'll return whenever production for NCIS: New Orleans picks back up after the coronavirus (COVED-19) shutdown. Another veteran, Levar Burton, directed the thought-provoking episode.
Who is Keith David and what else has he done?
Keith David made a splash on NCIS: New Orleans, but the veteran actor has been around since the late 1970s. His first unofficial role as an uncredited club patron in the 1979 film, Disco Godfather, may not have launched him to the A-list, but a steady string of projects did.
Shortly after beginning his career, David appeared on Mister Rogers' Neighborhood as Keith the Handyman in a slew of episodes from 1983-1985. He followed that with Platoon, Road House, Marked For Death, Armageddon, ER, 7th Heaven, and dozens more.
More than his on-screen appearances, David is known for his long list of voice work and animated character projects. The star narrated the 2013 TV miniseries, The Bible, and he's a regular on animated shows such as Rick and Morty, Adventure Time, Teenage Mutant Ninja Turtles, and Stretch Armstrong & the Flex Fighters (among many others).
With 16 projects slated for 2020, the busy Emmy winner also played Bishop James Greenleaf from 2016-2019 on OWN's Greenleaf. Is there anything David can't do?
David joins new cast member Charles Michael Davis to press everyone's buttons
Before David's Holloway walked into Loretta's life, newcomer, Charles Michael Davis, already caused quite a stir. It was recently announced that Davis would serve as Lucas Black's replacement as a series regular.
Characters on NCIS: New Orleans haven't taken to Special Agent Quentin Carter just yet, but they're warming up. In "Biased," Davis' Carter came head to head with Holloway, but opened up to his new team, however slight.
The episode was heavy. But, thanks to David and Davis, it served to open the dialogue about race and discrimination.
NCIS: New Orleans airs Sundays at 10 p.m. on CBS.