'NCIS: New Orleans': Producers Reveal This Key Character's Upcoming 'Wild Ride'
Finally, the return 'NCIS: New Orleans' is almost here. Producers weigh in on one key character's upcoming wild ride and why it spells trouble.
Fans are tired of waiting for more NCIS: New Orleans. Now that it's officially February 2020, the next new episode is mere days (OK, weeks) away. With all that happened in the fall-finale, what will become of the NCIS: New Orleans team? Here's why producers tease the midseason premiere will be one "wild ride."
Why Dwayne Pride may be in some hot water upon the return of 'NCIS: New Orleans'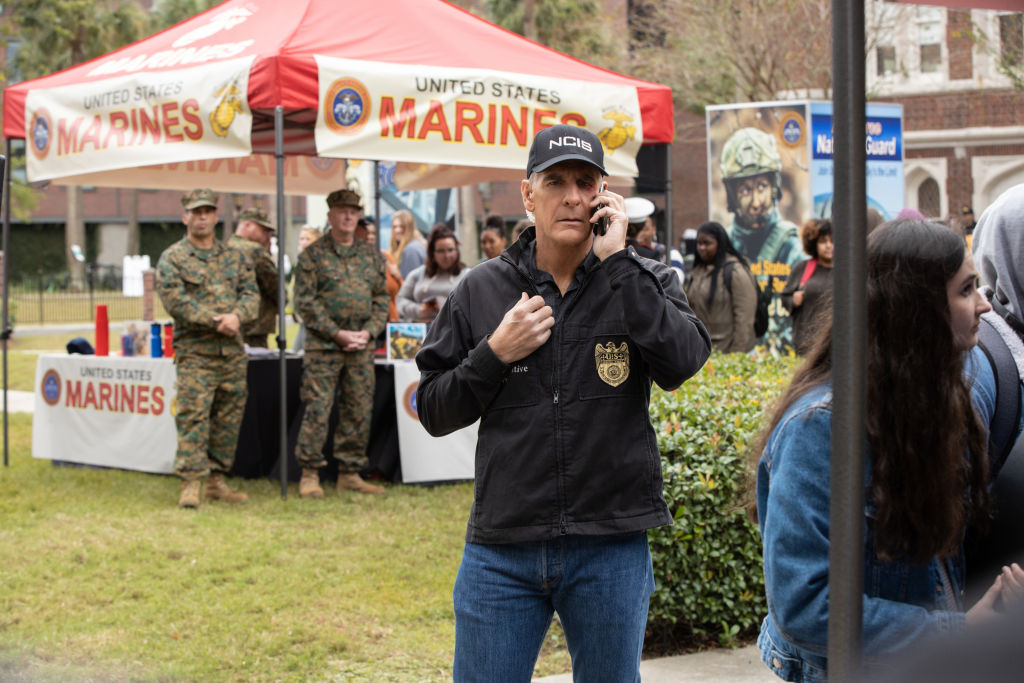 It's true: NCIS: New Orleans leader, Dwayne Pride (Scott Bakula), shot and killed cult leader, Eddie Barrett (Eddie Cahill). In Pride's defense, Barrett is responsible for the death of Special Agent Christopher LaSalle (Lucas Black) and Pride's sleepless nights.
He suggested he's capable of more, insinuating Pride's daughter, Laurel (Shanley Caswell) and girlfriend, Rita Devereaux (Chelsea Field), would be next.
Eddie knelt before Pride in the woods, Pride drew his gun and put Eddie out of everyone's misery. It's unclear if the shooting was in cold blood because the shots fired off-camera with zero witnesses. It's Pride's word against a ghost's.
"He could have been reaching for his weapon," Bakula told TV Insider, which sounds eerily like something Pride might say.
Here's what to expect for Pride when 'NCIS: New Orleans' returns
On Sun., Feb. 16, viewers will see the consequences of Pride's possible "murder," unfold over a four-episode arc. The back half of season six will explore more about Pride's past. His upbringing and things stored in his subconscious may unlock more than he's ready for.
Fans will also get a better understanding of how Pride's kidnapping and LSD drugging from season 5 still affects him. Answers about the man in the red suit who appeared at the end of the fall finale are ahead.
Executive producer, Jan Nash, said flashbacks will reveal all.
"That experience triggered this deep-seated trauma from his past. These are childhood memories having to do with his mother [Mena] and father [Cassius, now deceased]."
Co-executive producer, Christopher Silber, echoed Nash.
"What Pride is dealing with is psychological, which almost makes it scarier." If there's a bad guy after him, he knows how to take that. But this is coming from the inside," he said. "And it's coming when he really needs to be on his game."
What happens with the rest of the 'NOLA' team?
Pride gets help from Patton Plame (Daryl "Chill" Mitchell) to help him identify the man in the red suit via composite sketch. Meanwhile, the others are busy preventing a new crime spree.
Sebastian Lund (Rob Kerkovich) helps stop a group of white supremacists with the help of Hannah Khoury (Necar Zadegan) and Tammy Gregorio (Vanessa Ferlito).
Through all of this, a new assassin comes to town to shake things up (as if they need to be shaken). All the chaos causes Pride to retreat a bit.
"Patton reminds him he's not someone who runs away from things that are scary," Nash said, suggesting Pride's state of mind is more delicate than ever.
Bakula added that self-care isn't at the top of Pride's list.
"[Pride's stress and lack of sleep and focus catch up to him — and not in a good way. He realizes the distraction is putting other people at risk," he said.
As for treatment, fans know Pride's been resistant. His stubbornness can only go so far. This is why, Nash said, they offered the character an alternative: a psychedelic-assisted therapy, much like the LSD that put him in the state to begin with.
"We decided to do something very topical right now, which is to treat trauma with a microdose of LSD. We go back to the thing that caused [the visions] and use it to unlock the mystery," Nash said.
By an early March episode of NCIS: New Orleans, all signs point to Pride's mental and emotional state at their limit.
"It's a wild ride," said writer and executive producer Chad Gomez Creasey. "The story called for specific visuals and sound design but also a unique emotional touch."
NCIS: New Orleans returns Sun., Feb. 16 on CBS.