'NCIS: New Orleans': The Rare Condition Newcomer Charles Michael Davis Suffered Sounds Almost Unbelievable
The next new episode of NCIS: New Orleans is getting closer which means fans will finally get answers about what's going on with Pride (Scott Bakula). The newest character, Special Agent Quentin Carter (Charles Michael Davis), fits into the NOLA team somehow, but details are murky, at best, and fans want to know more. For instance, Davis previously suffered from a condition that almost sounds like it's been written for TV. Here's what we know so far.
Charles Michael Davis will star in the first 'NCIS: New Orleans' episode of 2020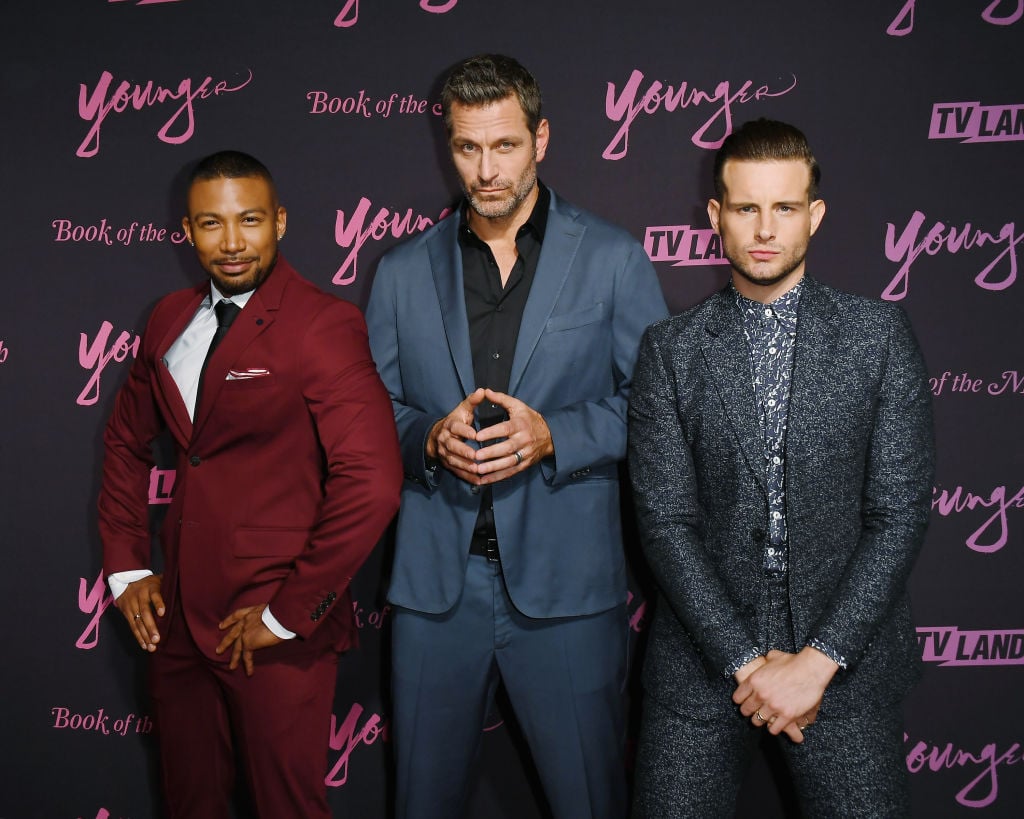 NCIS: New Orleans begins the second half of season 6 soon. Charles Michael Davis is set to join the cast as a Special Agent. On Sunday, Feb. 16, the hit spin-off returns to, hopefully, answer questions about that mysterious fall finale.
Last we saw Pride, he'd just fatally shot Eddie Barrett (Eddie Cahill), with no witnesses to back up his story that Barrett raised a weapon first. After that, Pride's hallucinations came back with an ominous ending. Obviously, Pride's team will back him up, but it's unclear what Special Agent Carter's place will be within the team.
If Davis is merely a guest star, his presence might antagonize Pride to confess to murdering Barrett. However, if Special Agent Carter is meant for more than one episode, we could be looking at the newest member of Pride's NCIS team.
Many fans agree that no one can fill Lucas Black's shoes. His character, Special Agent Christopher LaSalle, was killed off the series a few episodes before Pride shot Barrett. Special Agent Carter is set to make his appearance in some form and fans want to know more about Davis.
Davis already had New Orleans connections
Davis may seem like a newbie to the NCIS franchise, but he's been in some major projects. The Younger actor has appeared in For the People, Chicago P.D., and The Originals, to name a few.
The Originals has a special link to Davis's latest role. The Vampire Diaries spin-off was also set in New Orleans. Davis was already familiar with the layout of the town when landing the NCIS: New Orleans role.
What condition did Davis suffer from?
Among some of Davis's roles, he didn't get any real resolution. He previously told Collider he didn't know what happened to his character on Grey's Anatomy.
"They just never spoke about it," he said, adding that the same thing happened on Switched at Birth and The Game.
"I'm at peace with no resolution, but I'm definitely happy to get a resolution," he added.
That said, there's one resolution Davis was likely not expecting after an injury.
According to IMDb, Davis tore his adductor muscle. However, it didn't heal as it should've. Instead, he suffered from a rare bone condition, Myositis Ossificans.
The American Medical Society for Sports Medicine describes the condition as "bone tissue forming within a muscle." It happens when "a bruise (contusion), repetitive trauma, or strain occurs to a muscle," though it only occurs in 9-17 percent of muscle bruises, 2-4 weeks after the initial injury.
This particular condition is a result of not resting an injury, getting back into a sport too quickly, or re-injuring the same area more than once. Since calcification reabsorbs back into the body (if treated properly), rest from activities, physical therapy, and anti-inflammatory medicine help.
Surgery is a last resort and it doesn't seem as though Davis underwent a procedure and fully healed on through other avenues. Considering how physical some of his roles may be, re-injuring could be an issue — especially if he's a part of Pride's team, chasing down the bad guys.
Either way, fans can (almost) breathe easy knowing the countdown to a new NCIS: New Orleans episode is on.
NCIS: New Orleans returns to CBS on Sunday, Feb. 16.