'NCIS: New Orleans': The Real Reason Clayne Crawford Left His Character Cade Behind
The loss of Special Agent Christopher LaSalle (Lucas Black) on NCIS: New Orleans still lingers. LaSalle's search for his brother Cade's killer is what got him killed. Cade, played by Clayne Crawford, only physically appeared in a few episodes, but LaSalle spoke of him often enough that his presence saturated many of the NOLA franchise storylines.
With both LaSalle brothers gone, NCIS: New Orleans hasn't been the same. Black left for personal reasons while Crawford's exit is a little more mysterious. Why did Crawford leave the series?
'NCIS: New Orleans' killed off Clayne Crawford's character Cade in season 6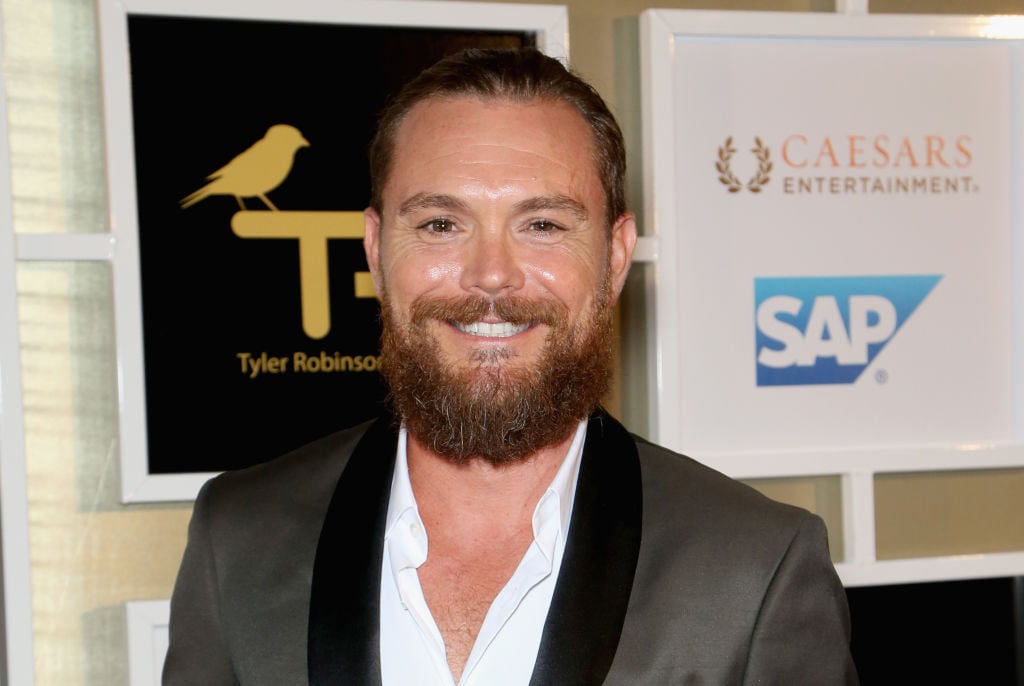 Clayne Crawford may not be a household name but fans of the show know all Cade Lambert/LaSalle. NCIS: New Orleans introduced the character in 2015 and made many mentions of him through the years.
Before Cade died, he'd gone missing a number of times. This time around, the troubled LaSalle brother vanished after trying to help his girlfriend's drug-dealing son.
LaSalle traveled to Mobile, Alabama and found Cade had suffered a grizzly death. This began LaSalle's quest for the killer(s). Sadly, it ended in LaSalle's demise as well.
Season 6 of the NOLA iteration has proven its ability to shake things up and do the unexpected. While neither Black or Crawford's characters are likely to return (unless in flashback sequences), never say never.
Why did Crawford officially leave 'NCIS: New Orleans'?
Crawford only physically appeared on three NCIS: New Orleans episodes. Killing off the character completely closed a few potential doors for a comeback.
That said, the timing of Crawford's physical exit came on the heels of other projects. The actor had already starred in Rectify since 2013. He then picked up Lethal Weapon, which premiered in 2016.
Crawford played Martin Riggs opposite Damon Wayans through 2018. It's possible Crawford intended to return to NCIS: New Orleans at some point. However, once Black revealed to writers he planned to leave, Cade's storyline wasn't necessary.
Things took a turn in Crawford's professional life that may have affected any potential projects. NOLA writers may have felt it easier to write the character out rather than bring Crawford back to set after what went down when allegations of drama on the set of Lethal Weapon surfaced.
What happened on the set of 'Lethal Weapon'?
The Fox version of the film by the same name, Lethal Weapon, followed Crawford's former-Navy SEAL (and "loose cannon") character, Riggs, and a senior LAPD detective, Roger Murtaugh, played by Wayans.
The show aired for two seasons when reported off-camera drama surfaced. Crawford and Wayans had a contentious relationship. It went public after Variety released an audio clip of the two arguing over an injury Wayans sustained while filming — an episode Crawford directed.
Crawford later said Wayans made "life miserable for me on this show," he didn't take part in any table reads, and "wouldn't film in a church because he's a Jehovah's Witness."
The show fired Crawford and replaced him with Sean William Scott. More people involved in the series have come forward to report incidents since. Another alleged incident with the assistant director was captured on film and, Crawford said, used for blackmail.
According to The Hollywood Reporter, Crawford posted an apology on his Instagram account admitting he was "reprimanded twice" throughout the series. He elaborated on social media.
"I absolutely love, respect and care for my crew and cast, and would never intentionally jeopardize so many jobs. I am incredibly sorry if my passion for doing good work has ever made anyone feel less than comfortable on our set, or feel less than celebrated for their efforts. Furthermore, I apologize to all the crew and cast for any negative attention Lethal Weapon is receiving because of these incidents."

Clayne Crawford Instagram
'Lethal Weapon' fired Crawford
As if that's not enough, Crawford said he was never notified he'd been fired from Lethal Weapon and fully intended to continue working.
"I just didn't think it was possible. I just didn't think they were going to get rid of me, I guess," he said.
In an interview with Drinkin' Bros podcast, the actor explained he "snapped" on set.
"I knew that they had those tapes and they had been blackmailing me with that," he said. "Anytime I had a problem with [Wayans]…any time I complained, it's like, 'This will come out, and it will ruin your career.'"
He continued saying, "Did I make a poor choice? Absolutely. I shouldn't have lost it and I felt embarrassed in the moment because I was belligerent, I was so angry." 
The controversy from Lethal Weapon may not have had any part on Crawford's official NCIS: New Orleans exit. Maybe he didn't have the time or wasn't interested in reprising the role on-set after those three 2015 appearances.
Regardless, the new grandfather and Alabama farmer has his hands full. We're willing to bet he's not lingering on any past controversy.
Still, repercussions from both LaSalle brothers' deaths are yet to be seen on NCIS: New Orleans. Pride (Scott Bakula) will inevitably face consequences for his actions. That means Cade's tragic story might not be completely finished. There's always the possibility Crawford (and Black) could return in some way, right? Here's hoping.
NCIS: New Orleans returns to CBS on Sunday, February 16.