'NCIS: New Orleans': The Real Reason Vanessa Ferlito Took the Role of Tammy Gregorio
Special Agent Tammy Gregorio knows her stuff. the 'NCIS: New Orleans' team mate is one of Dwayne Pride's best. Why did Vanessa Ferlito take the role?
The beauty of NCIS: New Orleans is that Dwayne Pride's (Scott Bakula) close-knit team continues to expand. One agent, who joined the team in 2016, is Tammy Gregorio. Actress, Vanessa Ferlito, took the role after a few successful projects. Why is Gregorio's role a little too close to home?
'NCIS: New Orleans' star Vanessa Ferlito was once a model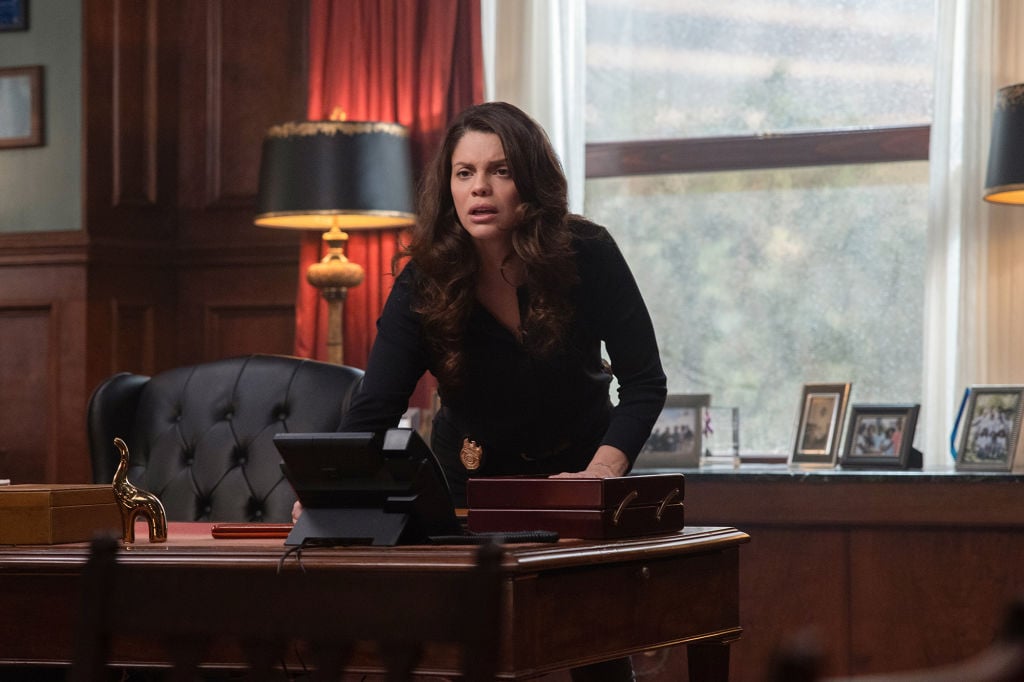 Vanessa Ferlito spends her time acting on the small screen these days. Once upon a time, she walked the runway as a Wilhelmina model. There's little information about her time modeling. However, considering she took the leap into acting (and sustained a career with it), we're guessing her modeling days are over.
Before the role of Special Agent Tammy Gregorio, Ferlito starred in CSI: New York, Graceland, 24, The Sopranos, and more. The actress earned an NAACP nomination for Outstanding Actress in a TV movie in 2003 for her part in John Leguizamo's boxing drama, Undefeated.
Why did Ferlito take the role of Agent Tammy Gregorio?
Ferlito took the world by storm with film credits like Stand Up Guys, Madea Goes to Jail and The 25th Hour. But, NCIS: New Orleans holds a special place in heart thanks to an unfortunate connection to the premise.
The Brooklyn-born star moved to NOLA for the show. Her childhood may have had a hand in her choice of projects over the years — including the role of Tammy Gregorio.
According to multiple sources, Ferlito's father died of a heroin overdose when she was just two years old. All of her crime drama projects might be a subconscious way of seeking justice for the tragic loss of her father at such a young age.
"I've never done hard drugs because of what they did to my life," Ferlito told TV Guide in 2013. "My mother put the fear in me at a very young age -because my father died of a heroin overdose when I was 2. It kind of ruined my life."
She then explained how her previous character, Charlie, from Graceland, helped get some of her angry energy out. Referring to a brutal fight scene where she sought revenge on a drug pusher she said, "This is going to sound twisted, but in the moment it was very therapeutic for me because I got all that energy out — I saw red and blacked out a little bit."
"Afterward, I realized I had a sprained ankle," she continued. "It was fun, though!"
Much like Gregorio's tough exterior, Ferlito carries herself with the same quiet strength. The actress, previously linked to the director, Quentin Tarintino, is the mother of one son, whom she had in 2007.
Is Gregorio's place on the 'NCIS: New Orleans' team secure?
Farless leader, Pride, shot and killed nefarious Eddie Barrett (Eddie Cahill) to avenge Christopher LaSalle's (Lucas Black) death. When the show returns in February 2020, we foresee Special Agents Gregorio, Sebastian Lund (Rob Kerkovich), and Hannah Koury (Necar Zadegan) stepping up to corroborate Pride's story to the authorities.
None of the agents were present during the time of the shooting. However, Pride's agents are family and he trusts them with his life. There's no sign of Gregorio leaving NCIS: New Orleans anytime soon. This means Ferlito and Kerkovich's Sebastian has plenty more time to develop their enviable kinship.