'NCIS: New Orleans' Replaces Lucas Black as Newcomer Charles Michael Davis Promoted to Series Regular
NCIS: New Orleans promoted Charles Michael Davis to a series regular despite early reports he'd guest-star. Davis will, no doubt, shake things up as Special Agent Quentin Carter. The character helps to fill the void since fan-favorite Lucas Black's 2019 departure. Here's the scoop.
What does the 'NCIS: New Orleans' role mean for Charles Michael Davis' part in 'Younger'?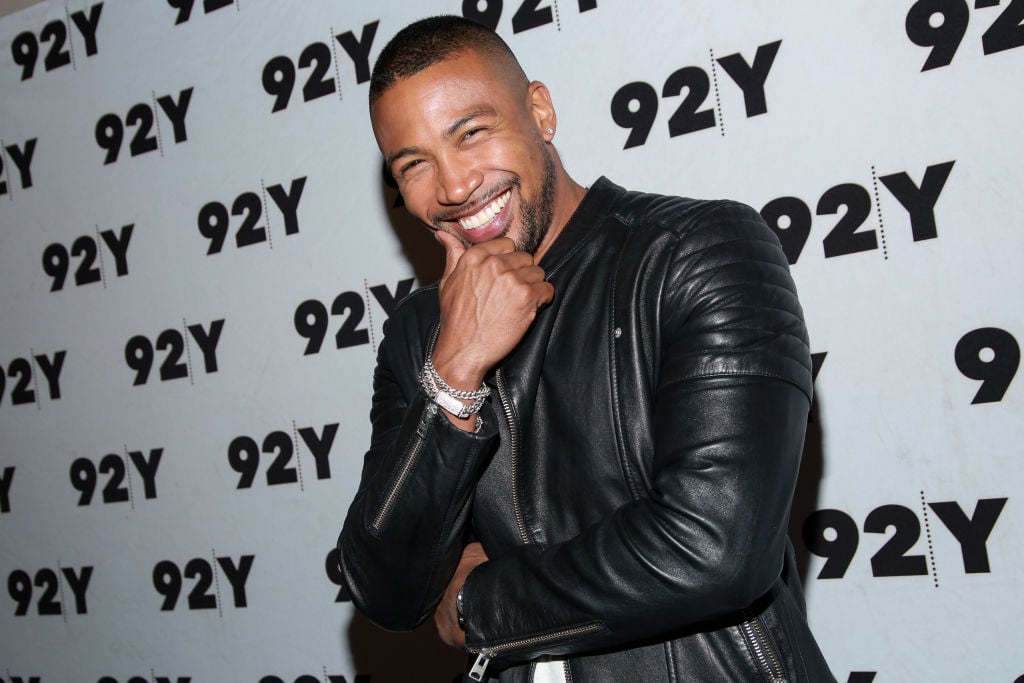 You may recognize Charles Michael Davis from his other projects such as The Originals, Chicago P.D., For the People, Grey's Anatomy, or The Game. Davis' recent recurring role has been as Zane Anders on TV Land's Younger from 2017-2019.
Fans of Younger might hear the news of Davis' NCIS: New Orleans promotion and wonder what will become of Zane. Season 6 of the series left the character and romantic interest Kelsey Peters (Hilary Duff) ready for a relationship. Will that disappear?
So far, Younger producers haven't addressed what will become of Davis' character. TV Line suggested Davis may stay on Younger and alternate his schedule to adjust to both shows. It remains to be seen.
Can Davis really replace Lucas Black on 'NCIS: New Orleans'?
NCIS: New Orleans moves to a new night — Sundays at 10 p.m. — upon it's Feb. 16 return from hiatus. The introduction of Davis is slated for the March 8 episode in which Davis' Quentin Carter is introduced as "charming, confidant, even justifiably cocky."
Special Agent transferred at Dwayne Pride's (Scott Bakula) request to help with a problem. Multiple sources claim Quentin is irritating to authorities.
The character is supposed to fill the void Black's Special Agent Christopher LaSalle left when he was killed off the show. By the sound of Quentin Carter's character traits, it's the complete opposite of LaSalle, which fans may either love or hate.
"We knew we needed someone exciting who could challenge the team — and Pride," NCIS: New Orleans executive producer Christopher Silber told TV Insider.
"Quentin has this history of moving from post to post, doing great things, but then pissing someone off and getting moved again."
Davis got his start in modeling
The Dayton, Ohio actor didn't begin with roles in a hit series like NCIS: New Orleans. His early days started with the talent agency Actors, Models, and Talent for Christ (AMTC), which closed after 35 years.
During his time modeling for print campaigns and commercials, he became the face for brands like Nike, Footlocker, and more. His first acting role in 2005 was a bit part. By 2011 Davis had landed a recurring role on Switched at Birth.
In the hit show, The Originals, Davis had solidified his place in the New Orleans scene, as that's where the show filmed. Davis' return to the area may be kismet.
Davis's place within the NCIS world is yet to be seen. Fans will either take to the character or feel the pang of Black's absence that much more. Either way, Davis will, no doubt, make an entrance and we're here for it.
NCIS: New Orleans returns Sun., Feb. 16 at 10 p.m. on CBS.