'NCIS: New Orleans': Rob Kerkovich Revealed Special Guest-Stars on an Upcoming Episode and It's the Sweetest Thing Ever
Fans are anxiously awaiting the return of 'NCIS: New Orleans'. Star, Rob Kerkovich, recently revealed special guest stars to come. Here's what we know.
After many weeks of waiting, NCIS: New Orleans fans can expect an all-new episode on Sun., Feb. 16 at its new time-slot on CBS. Much of the details aren't known. However, a new tweet from star, Rob Kerkovich (who plays Sebastian Lund), reveals upcoming guest-stars. Here's what we know.
Here's what to expect from 'NCIS: New Orleans' in 2020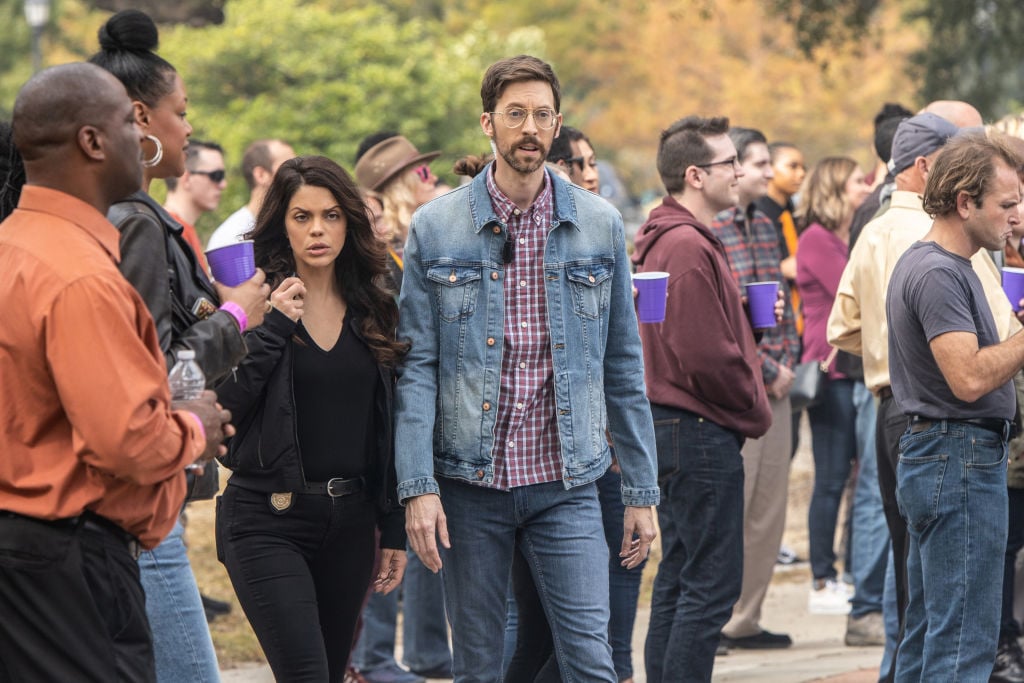 NCIS: New Orleans' Season 6 remaining episodes are mostly under wraps. Still, Broadway World has the scoop on a little of what's to come. Three new episodes are listed on IMDb so far: "Bad Moon Rising," to air on Feb. 16, "Waiting For Monroe," slated for Feb. 23, and "The Man in the Red Suit" on March 8.
Season 6, Episode 11 reveals, "The team is concerned when Sebastian (Kerkovich) becomes unreachable while undercover as a new recruit." Also, a March episode, "The Root of All Evil," follows Pride's (Scott Bakula) team as they investigate the murder of a JAG captain discovered by his daughter — the only heir to his fortune.
Meanwhile, Sebastian (Kerkovich) in charge on his first day of Regional Enforcement Action Capabilities Team (REACT) training. This might explain the pre-released photos of Kerkovch's character in disguise alongside partner, Tammy Gregorio (Vanessa Ferlito).
The second part of season 6 also welcomes newcomer, Charles Michael Smith as Special Agent Quentin Carter. He may or may not replace Lucas Black's character, Christopher LaSalle. He's only credited for one episode at the moment.
Who's slated to guest-star in the back-half of this season?
Leave it to Forensics Field Agent Lund to give credit where credit is due. In a recent post tweeted by Kerkovich, a group of special guest-stars who will appear in an upcoming episode have been revealed.
The post, originally shared by The Sunshine Foundation, revealed four photos of Kerkovich and Davis posing with children on-set.
"Always great when the @SunshineKidsOrg visits the set. These kids are bigger heroes than any character on our show," Kerkovich said.
It isn't the first time The Sunshine Foundation's children have been on the NCIS: New Orleans set. One of their "Top Nine" photos on Instagram is of one participant and Bakula. Other photos of the NCIS: New Orleans cast with children prove they aren't only talented but have hearts of gold.
What is The Sunshine Kids Foundation?
According to the organization's website, The Sunshine Foundation, "The Sunshine Kids Foundation adds quality of life to children with cancer by providing them with exciting, positive group activities, so they may once again do what kids are meant to do…have fun and celebrate life!"
The foundation began in 1982 with a pediatric cancer unit volunteer, Rhoda Tomasco. She decided to help young cancer patients "with opportunities to participate in positive group activities which promoted self-esteem, personal accomplishment and just plain old fashioned fun," free of charge.
However the kids from The Sunshine Foundation appear in the NOLA episode, it's one more reason to tune in on the show's new night.
NCIS: New Orleans airs Sun., Feb. 16 at 10 p.m. on CBS.