'NCIS: New Orleans': Rob Kerkovich Reveals the Hardest Thing He Had to Do On-Set
NCIS: New Orleans star, Rob Kerkovich is many things. He's a husband, father, and Star Wars buff. On the show, his character, Forensics Field Agent Sebastian Lund, fits into one of those categories. However, one thing severely lacking in Sebastian's life may be the very thing Kerkovich finds is the hardest part of his job.
Rob Kerkovich is happily married and expecting baby number two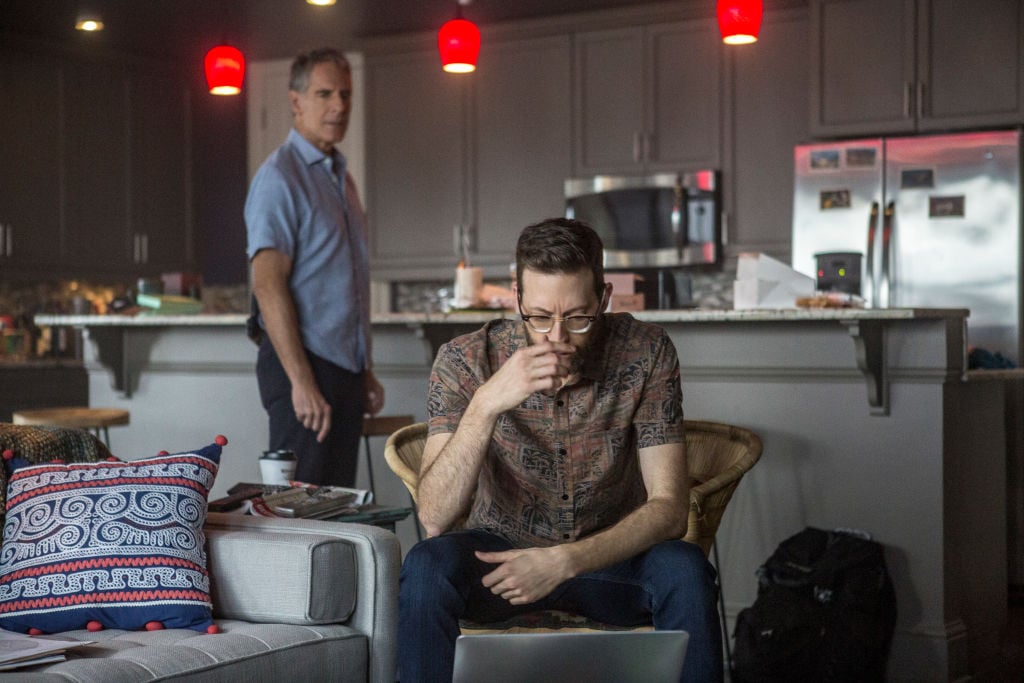 Rob Kerkovich married the love of his life, Anjali Prasertong, in 2011. The NCIS: New Orleans actor and his Registered Dietician wife have one son and are expecting their second boy in February.
Sebastian Lund's love life is slightly different. The show doesn't allow much space for the former Forensic Scientist to find love. Towards the beginning of the series, Dwayne Pride (Scott Bakula) believed Sebastian was being catfished. Then, there were crushes here and there. But, nothing manifested.
We're hoping season 6 of the franchise brings our resident nerd a little romance.
Kerkovich co-wrote an episode of 'NCIS: New Orleans'
In an interview with Parade, Kerkovich mentioned the series showrunner, Chris Silver, approached him about writing an episode of the show.
"If you ever feel so inclined, I have a writing background, I'd love to help contribute to the show in a different way than usual," Kerkovich happily replied. He continued saying the team "didn't even hesitate."
Kerkovich had previous script-writing experience with the sitcom, Happy Endings.
He joined the team in Los Angeles while the show was on hiatus to be part of "the breaking of the episode," which is when they "figure out the story beats.
"I went into the office for five or six days straight and got to have that old feeling that I used to have of sitting around a table with a bunch of people, throwing out story ideas and writing it on the board. It was an incredibly rewarding experience, and I felt welcomed the whole way, so it was great," he said. "It reignited a lot of the writing parts of my brain."
Having written a part of the show's history, Kerkovich had his work cut out for him. There's one thing he found a little challenging.
What is the hardest part of Kerkovich's job?
The episode Kerkovich co-wrote, "Diplomatic Immunity" involved a little chemistry with key witness Carmen Delahoy (Izzie Steele).
"There's definitely some seduction involved," Kerkovich said. "It was a challenge for me to write anything where somebody finds me attractive, even if it's a ruse because of my whole self-deprecating thing."
He admitted how hard it was to balance giving Sebastian "cool situations," while allowing him to still "be Sebastian," and that carried over into any possibility of a romance.
"I didn't want it to be a situation where she meets him and immediately falls in love because of the way that he looks because A) that's not real, and B) it would look crazy that I'm writing these scenes for myself, so hopefully, we found a way where there's some banter and there's some fun stuff in there where it makes sense why they have chemistry."
Now that Kerkovich successfully co-wrote once, let's hope he gets back in that room to be part of another. This time, give Sebastian some love.
NCIS: New Orleans returns to CBS in February 2020.