Will 'NCIS: New Orleans' Star Scott Bakula Guest-Star on 'NCIS' or 'NCIS: Hawai'i'?
NCIS: New Orleans ran its course, ending a seven-season streak. The end of an era means its stars are ready to tackle other projects. Leading man Scott Bakula may be remembered for playing a few memorable characters in the past but could Special Agent Dwayne Pride pop up in another NCIS franchise?
Scott Bakula was shocked over 'NCIS: New Orleans' cancellation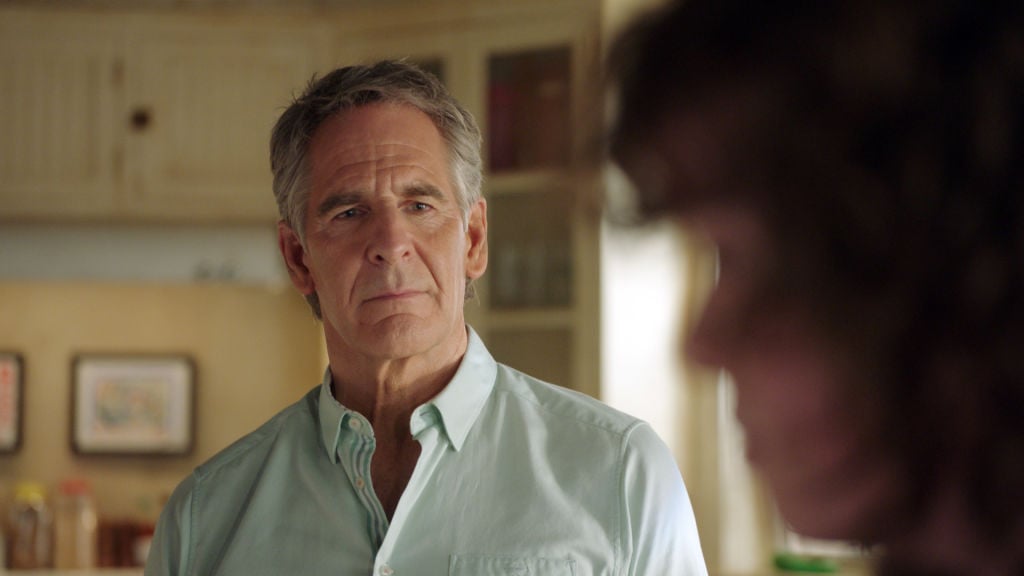 RELATED: Here's How 'NCIS: New Orleans' Bosses Really Wanted the Series to End
The mothership of the NCIS franchise has been on the air since 2003 but the Bakula-led New Orleans spin-off didn't come until 2014. For seven seasons, Bakula portrayed some version of the real-life agent by the same name, quickly becoming a fan favorite.
Thanks to the coronavirus pandemic (COVID-19), season 7 brought many complications including a delayed start, drastic health and safety measures, and a need to pivot with previous storylines to adhere to the "new normal." With that came news that the series would not be renewed for season 8 — something Bakula didn't think would happen at this point.
"This being the last season, going out in the middle of a pandemic, I didn't think it was going to happen," he said via TV Insider. "I'm surprised the show was canceled."
Once the news settled, Bakula admitted how much he'd miss working in The Big Easy.
"It's hard to leave," he said. "We kind of had the key to the city; everybody knew me and I appreciated being able to pat every cop I walked by on the shoulder and say, 'Hey, how you doing?' I mean, the crew, the city, the friendships, it's just been it's been amazing. I can't believe it's been seven years."
With this door officially closed, could Bakula guest-star on other versions of NCIS?
Could Bakula cameo on another 'NCIS' iteration?
RELATED: 'NCIS: New Orleans' Star Scott Bakula Talks 'Quantum Leap' Reboot: 'There's Lots to Do'
While it would be great for fans to see Pride cameo on NCIS or the forthcoming NCIS: Hawai'i, there have been no announcements as of yet. However, executive producer Christopher Silber told TV Insider not to discount the idea.
"I was fortunate enough to be involved in the NOLA and mothership crossovers the couple of times we did it. I know the shows like it, the writers like it, the actors like it, and the audiences like it," he said.
Bakula and Mark Harmon — the man behind NCIS — have worked together with Harmon appearing on NOLA and NCIS's backdoor pilot for the NOLA spin-off. Off-camera, the two are longtime friends and so far, Bakula doesn't have any additional projects listed.
"I've known Scott for years and he's worked with my wife (Pam Dawber), and we've known the same people and run into each other a bunch of times," Harmon told the Television Critics Association in 2014. "I think getting an opportunity to play a role like this, and certainly coming off of a successful show like NCIS, is a fairly rare opportunity."
Fans of Bakula's other work in Star Trek: Enterprise and Quantum Leap are hoping for a reprisal in those realms — both of which Bakula has hinted toward.
Fans have another theory about Bakula and 'NCIS'
RELATED: Are 'NCIS' Franchise Stars Mark Harmon and Scott Bakula Friends in Real Life?
In the context of Bakula's NOLA character, fans think he very well may end up on the mothership NCIS.
"On NCIS Gibbs has been sidelined for the past bunch of episodes for viciously attacking an animal abuser. He's effectively suspended pending termination. Now NCIS has been renewed for another season with Mark Harmon signing on for another season. What if the real reason for the cancellation of NCIS: New Orleans is to transfer the character of Dwayne Pride to the original NCIS and write off Gibbs?" 

Reddit
The poster added to the theory asking, "What if the real plan is to bring Pride to the regular NCIS in hopes of prolonging the life of CBS's number one show?" 
While it has merit, not everyone's buying into this theory.
"The character of Dwayne Pride is to tied to the city of NO. I can't see them coming up with a decent enough reason for him to leave in one episode. I think it's more likely he retires and he and Rita enjoy married life, while he tries to make up lost time with his son," another said.
Deadline recently addressed whether Harmon is leaving NCIS, putting rumors to rest.
"We take it year by year with Mark, we'd love to have him as long as he'd like to be here," CBS Entertainment president Kelly Kahl said. "Even in this past season, he might have been light in a couple of [episodes], so we're happy to work around his schedule."
Whether Bakula takes Harmon's place, appears as a one-time guest-star, or rides off into the NOLA sunset forevermore, there's no doubt fans will follow him anywhere.