'NCIS: New Orleans': Scott Bakula's Tragic Loss May Have Inspired This 1 Thing
NCIS: New Orleans wouldn't be the same without Supervisosory Agent, Dwayne Pride. Scott Bakula plays the character, who is based on a real-life former agent, D'Wayne Swear. However, after Bakula's heartbreaking loss in 2014, the similarities between Bakula and Pride have become a little clearer.
One man inspired Scott Bakula's early career aspirations before 'NCIS: New Orleans'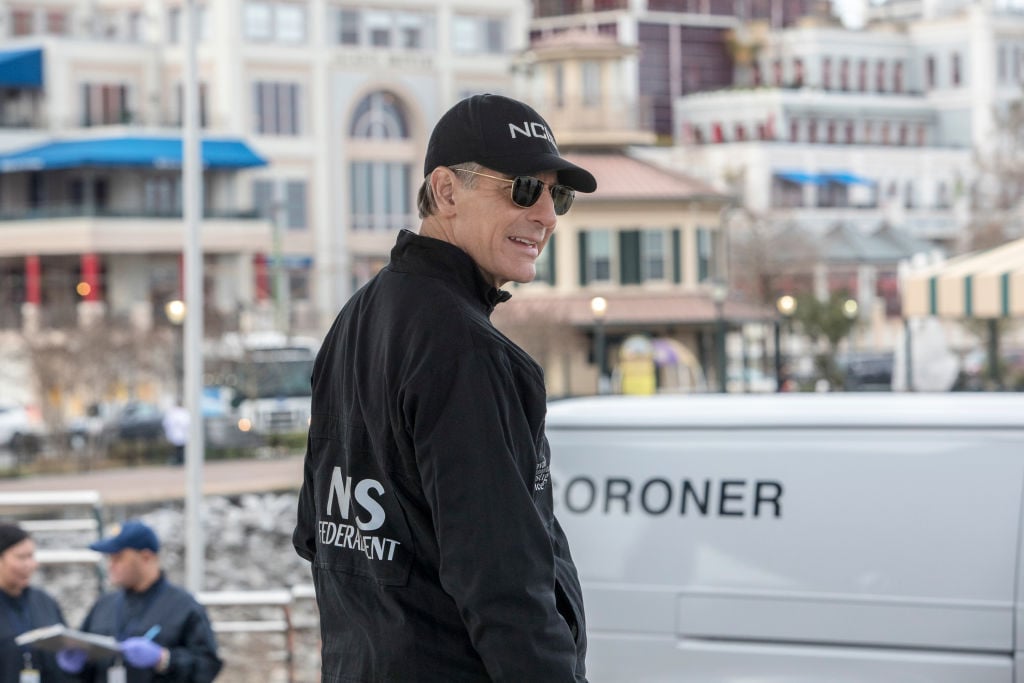 The Missouri-born actor, Scott Bakula, didn't always plan to become an actor. According to Missouri Legends, the NOLA star's humble beginnings started with a fourth-grade rock band in a musically-inclined family of five.
Still, chasing theater roles — or parts for TV — didn't become his leading path until his sophomore year in college. Bakula first attended the University of Kansas where he studied law.
He soon dropped out to pursue the big city lights in New York City. There, he took miscellaneous gigs as a stage actor before his big Broadway debut as Joe DiMaggio in Marilyn.
A few jobs later, Bakula landed a part in the critically-acclaimed production, Romance/Romance. The role earned him a Tony nomination and industry accolades. He later landed Quantum Leap, a beloved sci-fi series he's known for today.
Looking back to his original path, there's one person who could've inspired the path towards law. That man, Bakula's father, J. Stewart "Stew Bakula, is notably a big part of who Bakula is today.
What happened to Bakula's father?
There's little information about Bakula's personal life. He's notoriously private and prefers to keep his career completely separate from his real life. He's so private, he doesn't generally do interviews from his home.
That level of personal autonomy and awareness may be from lessons learned from previous career mistakes. Or, they could be lessons taught at home throughout Bakula's childhood. Family appears to be important to Bakula and was likely affected greatly by his father's passing.
"Stew" died at the age of 85 from "complications related to Alzheimer's," according to his obituary. The Princeton graduate joined the Navy, where he attended Washington University and graduated with a law degree.
Bakula's father "retired as general counsel for the Seven-Up Co," and "was an avid golfer, squash and tennis player." He even made it into the Missouri Athletic Club Hall of Fame.
The obituary goes on to add, "Mr. Bakula's love of classical piano prompted eldest son, Scott, to study music and eventually led him into his first foray into entertainment."
The relationship Bakula had with his father may have inspired this 1 thing
According to the National Institute of Aging, Alzheimer's is "an irreversible, progressive brain disorder. It slowly destroys memory and thinking skills and, eventually, the ability to carry out the simplest tasks." 3 million people are diagnosed with the degenerative disease each year. Millions more go undiagnosed.
Because there is no cure for the disease, it makes you stop and re-evaluate what's important in life. In Bakula's case, his father died around the same time he picked up his role on NCIS: New Orleans. The timing is interesting considering Bakula's previous statements.
"We work hard to stay present," he told People in 2015. He referred to his wife, and NCIS: New Orleans co-star, Chelsea Field. He credits his marriage for keeping him on track. However, the loss "Stew" to a debilitating disease in the same timeframe as the NCIS: New Orleans pilot may have played a bigger part.
Maybe Bakula inadvertently puts a little bit of "Stew" into much of Pride's decision-making by staying present. Time is precious and no one knows that better than Bakula, and Pride.
NCIS: New Orleans returns to CBS on Sunday, February 16.