Former 'NCIS: New Orleans' Star Shalita Grant Says This 1 Thing 'Decimated' Her Self-Image On-Set
Shalita Grant left the set of NCIS: New Orleans in 2018. She first came onto the set a Special Agent Sonja Percy in the second half of season 1. Grant has taken on a few other projects such as Santa Clarita Diet since she left her NOLA team. Her departure is said to be mutual. But, there's one thing Grant says "decimated" her self-image throughout her time on the series.
How many auditions did Shalita Grant have before landing 'NCIS: New Orleans'?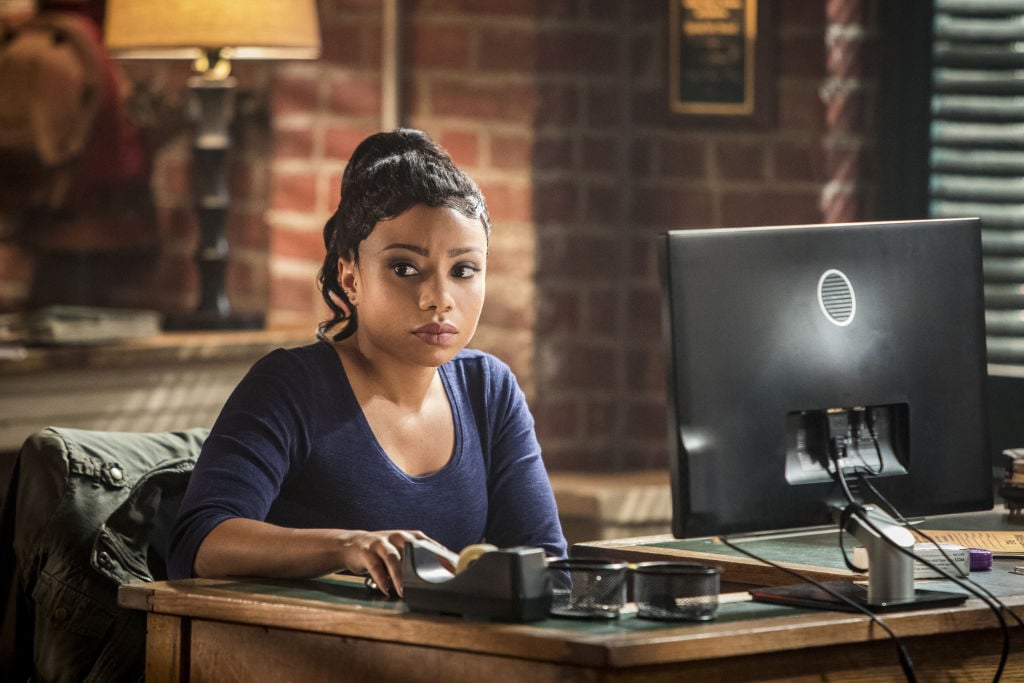 Shalita Grant played Special Agent Sonja Percy with ease. It's almost as if the role was created specifically for the Julliard graduate. However, that doesn't mean she obtained the part with ease.
The Tony-nominated actress had theater success before landing the role on NCIS: New Orleans. She played Cassandra in Broadway's Vanya and Sonia and Masha and Spike to rave reviews. Then, she packed up and moved to Los Angeles to try to make it as a TV actress.
For an entire year, Grant auditioned for 59 different projects, according to a previous interview with AOL.
" I thought I was amazing and that everyone would get it … and they didn't," she said.
She continued, saying she was broke and had a degree "that nobody cared about," but she didn't give in.
"I started to quantify how many auditions and hours of prep everything took; I started to understand how to work efficiently and get the best out of it. And then I booked my first job about six months before landing NCIS: New Orleans, where I turned a [recurring role] into a series regular."
Grant is the owner and creator of a Hollywood-based hair spa for Type 4 hair
While Grant has maintained a fairly low-profile since leaving NCIS: New Orleans, she hasn't had a lot of actual downtime. When she's not modeling or posting inspirational videos on Instagram, she's teaching those with Type 4 hair how to care for, and maintain, their natural curls with her hair spa, Four Naturals Hair, in Hollywood, California.
Per her website, Grant said she found the secret to Type 4 haircare while searching for her own hair remedies.
"I learned about ancient all-natural ingredients and hair care practices from India and North Africa and landed on the use of henna powder — which became the cornerstone ingredient for my product," she said.
"I knew I wasn't the only black woman who had experienced hair discrimination. So I created a product that is not only healing but will become a staple in black women's hair care."
She continues, saying, "most of the products and approaches to Type 4 hair are about altering it. Imposing a "look" on our hair – making it straight, making it curly, achieving different lengths with wigs, weaves, extensions, manipulating it with chemicals."
She started the hair spa as a way to help herself while helping others.
What did Grant say 'decimated' her self-image on the set of 'NCIS: New Orleans'?
The idea for Four Naturals, she says on her website, "began as a response to a traumatizing job experience and eventually became a mission to set every black woman with Type 4 hair, free."
That "traumatizing" job experience, she explained happened four years after she graduated Julliard, and after her Tony-nominated Broadway debut.
"I found myself utterly wrecked after three years on a television show that decimated my natural hair and my self-image," she says referring to NCIS: New Orleans.
"I had traction alopecia in the center of my scalp from the extensions with looser curl patterns that I had to wear, the perimeter of my hair was about an inch long threatening baldness at different times in those three years."
While that sounds horrific enough, Grant continued saying her Type 4 hair was "not welcome." She added, "the producers and hair department had no issue with my natural hair suffering or falling out to comply with the mandate to wear a ponytail with little to no curl."
She found a solution after "quitting what was once a dream job," when she told herself she'd "turn that pain into a platform."
Based on all the photos of Grant as of late, it looks like she's not only using her platform to reclaim her Type 4 hair, but rocking it.