'NCIS: New Orleans': What Is Shalita Grant's Net Worth Since Leaving the Show?
Shalita Grant left her role on NCIS: New Orleans in 2018 for a variety of reasons. The show was Grant's first major recurring role on primetime TV leaving fans to wonder how she'd fare after her departure. Here's what the NOLA star is worth and how she makes her money now.
Shalita Grant started in theater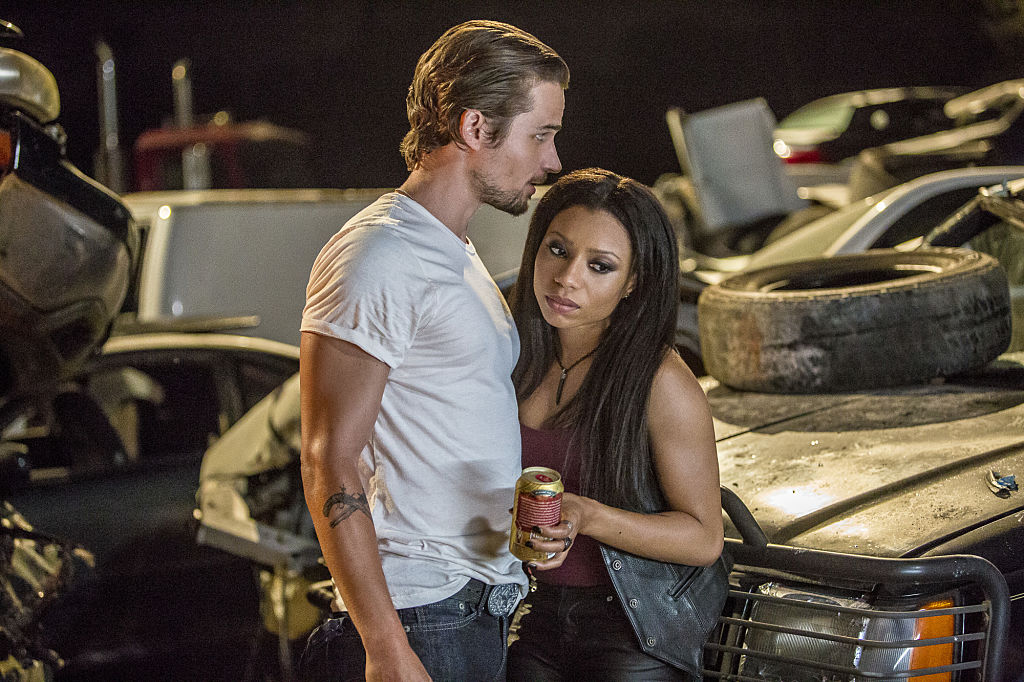 The Baltimore-bred actress, Shalita Grant, didn't go straight to TV when she first got started in her career. As a Julliard attendee — who went on scholarship — Grant went to theater.
Her performance as Cassandra in the comedy, Vanya and Sonia and Masha and Spike, garnered Grant a Tony nomination. She'd only gotten started. In 2013, Grant grabbed the 2013 "Theatre World Award for Outstanding Broadway Debut."
Other theater productions Grant's been a part of include The Pearl Theatre Company and The Public Theater productions of The Winter's Tale, Measure for Measure, A Midsummer Night's Dream, and The Merchant of Venice.
Ultimately, the star wanted more. She packed up and moved to Los Angeles to pursue more TV and film roles. However, it didn't exactly go as planned.
Grant watched YouTube videos for this job
Like many others who've moved to L.A. with $10,000 in search of fulfilling their Hollywood dreams, Grant previously told Mic it wasn't as easy as she hoped it'd be.
"I was like, 'This is all I need because I'm going to get me a job immediately'. It took a year — which, when I tell this story to other actresses especially other actresses of color they're like, 'That's so short'. I'm like, 'Really? OK. Well, that's me being impatient.'"
She continued saying she had close to 57 projects she auditioned for.
"That's just projects, that's not times. It was just all those different projects that I auditioned for before I got my first job. That job wasn't even a life changer; I was a guest star. After that first job, I was like, 'All of that, for this one job that didn't even change my life. I think I have to quit because this is crazy to me that I would do this again.'"
She knew she had to find a job or a way to make money or she wouldn't survive much longer. So, she applied to be a bartender. The caveat? She didn't know how to bartend. Thus, Grant Googled YouTube videos and taught herself.
"Then, I got one of those bartending template resumes, and I filled it in with restaurants here in New York City that were closed so they couldn't check up on me and then voilà, three years' experience," she said.
She eventually ended up at Dave & Buster's where they trained her on the job. She "hated it," and was able to quit six months later when she landed NCIS: New Orleans.
'NCIS: New Orleans' made Grant a star
Grant took on the role of Sonja Percy in the CBS hit series. Her character was former ATF-turned-NCIS beneath Dwayne Pride (Scott Bakula) in the NOLA satellite division.
Grant's Agent Percy played opposite Lucas Black's Christopher LaSalle. Fans came to dote on the two, hoping for a romance down the road. It never happened.
Grant left the show in 2018 saying it was "mutually agreed upon," so Grant could explore other opportunities. However, in her time since leaving, other allegations about the show's working conditions have come to light.
Still, NCIS: New Orleans didn't write Special Agent Percy out entirely which means there's always a chance she could return.
What is Grant's net worth?
There are a few different numbers for Grant's net worth on the web. Exact figures aren't known. One website claimed she had an estimated worth of $500,000 in 2018.
Another site said her current worth could be around $200,000. And finally, another estimates Grant could be worth around $100,000. Since Grant isn't on a regular series now, her net worth is likely more modest than the higher estimates.
She earned the majority of her money through her roles on TV (Mercy Street, Santa Clarita Diet, and NCIS: New Orleans to name a few) and film, but Grant also models and owns her own hair spa, Four Naturals.