'NCIS: New Orleans' Star Lucas Black Is Reprising This Major Role and Fans Have a Lot of Feelings
Lucas Black left 'NCIS" New Orleans' in season 6. The star recently revealed he's reprising this major role. Here's what fans have to say about it.
Lucas Black left the hit CBS procedural drama, NCIS: New Orleans, but fans haven't stopped loving his beloved character, Special Agent Christopher LaSalle. If anything, his absence reminded hardcore NCIS franchise fans that writers can kill off a favorite character anytime they please.
Now, Black's doing something many have been hoping for. Read on to find out where and when you can catch the star to re-live all those "Roll Tide" emotions.
Lucas Black left 'NCIS: New Orleans' to spend more time with his family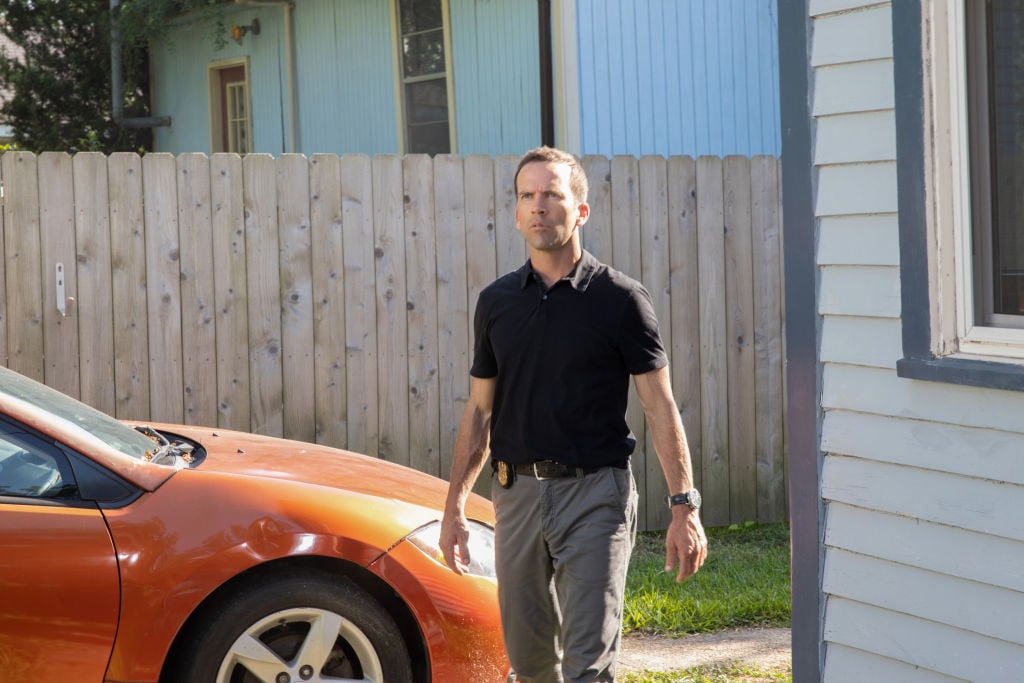 Despite Lucas Black's massive popularity on the six-season NCIS spin-off, NCIS: New Orleans, the actor made the choice to jump ship. In a Nov. 5, 2019 episode, Black's character died in a shocking turn of events.
Viewers didn't see the death coming, but Lucas intended to leave before the start of season 6 to spend more time with his growing family. As a husband and father of three, Black's long days filming the NOLA series took more time than he preferred at this stage in his life.
Black previously clarified his exit had nothing to do with behind-the-scenes drama.
"There are a lot of priorities in my life that get sacrificed for me to be here but it's time for me to focus on those priorities in my life," he said.
Fans can still see Black in another big role soon.
What major role is Black reprising?
Fast and Furious 9 is a reunion of sorts as it welcomes director of the third, fourth, fifth, and sixth franchise films, Justin Lin. Alongside Lin, Jason Tobin's character Earl, Ludacris' Tej and Tyrese Gibson's Roman all appear. However, since news of the new movie broke, some wondered if the NCIS: New Orleans star would return.
The rumors are true. Black will appear in the Fast and Furious franchise film, Fast and Furious 9. The actor originally signed up to appear in movies seven through nine. However, his time in Furious 7 was limited, disappointing Black's fans.
He'll reprise the role of Sean Boswell. The character appeared in Fast and Furious: Tokyo Drift as the country boy sent off from Texas to live with his dad in Japan to avoid jail time for all that racing. In Japan, Sean learns the art of drift racing, befriending Sung Kang's character, Han.
Black's return to the Fast and Furious franchise has been speculated for a while. Fans are all up in their feelings over the timing, for obvious reasons.
Fans have a lot of feelings about the decision
Black played a 17-year-old Sean Boswell in Tokyo Drift. The fan theory that suggested Black left the CBS series to film Fast 9 appears at least somewhat true, according to fans.
"YESSS!!!!! I knew you were back when you dropped that drift during NCIS NO. Woohoo," this fan tweeted. "Lucas. I thought you were going to be in Fast 9," another pointed out.
On Black's Instagram post, it's more of the same. "I KNEW IT," said one fan. "I knew your little trip to Scotland had a little more to do than just fishing! Although I know that was wonderful for your family! Happy for you and your family Lucas! Roll Tide! Now if King had just had a really bad dream on NCIS New Orleans that would be even better!" another added.
The majority of NCIS: New Orleans and Fast and Furious fans are thrilled to see Black back in action. It's unclear if he'll be a part of any future franchise movies, or how much of Sean Boswell will be in Furious 9. But, for those missing a weekly dose of Special Agent Christopher LaSalle on NCIS: New Orleans, this is a major win.