'NCIS: New Orleans' Star Paige Turco Once Prepared For a Role In the Most Intense Way
Paige Turco may have only appeared in two episodes of NCIS: New Orleans but her place on the show is an important one. Turco plays Linda Pride, the ex-wife of Dwayne Pride (Scott Bakula). The experienced actress had taken on quite a few challenging roles in the past. In fact, for one project, Turco went above and beyond to make sure she got it right.
Who is Paige Turco?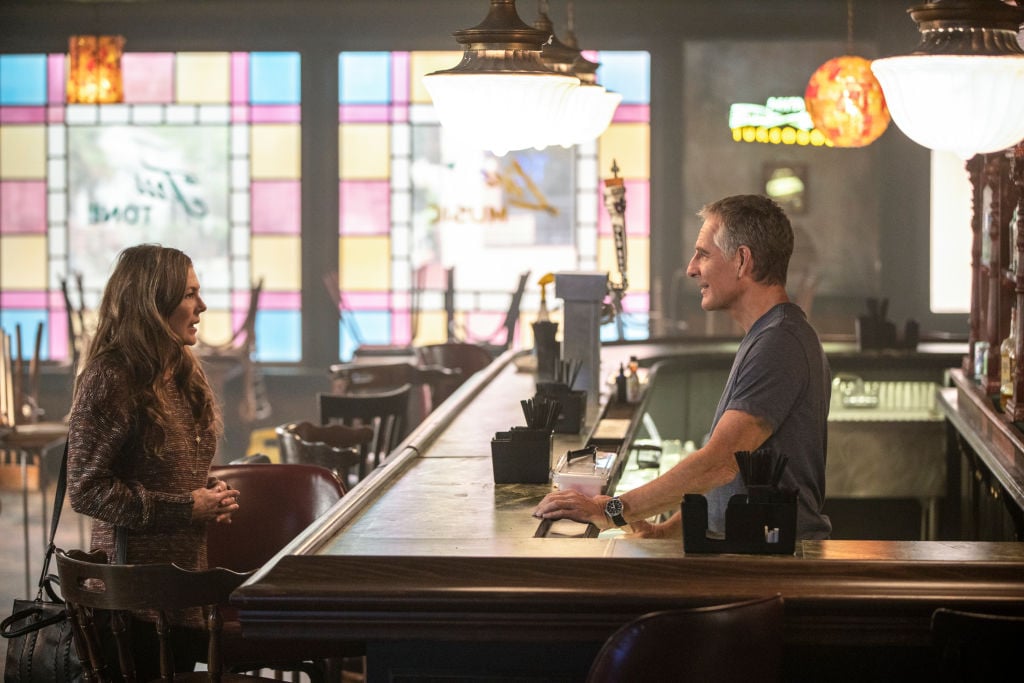 NCIS: New Orleans star, Paige Turco, didn't always have her sights set on acting. The former ballerina performed with the New England Dance Conservatory, the Amherst Ballet Theater Company, and the Western Massachusetts Ballet Company before a broken ankle changed her trajectory.
By 1987, Turco snagged her first role as Dinah Morgan on Guiding Light before picking up steam as Melanie 'Lanie' Cortlandt Rampal in All My Children. More notable projects trickled in and before she knew it, Turco was a bonafide working actress.
The star has appeared in everything from Party of Five to American Gothic before landing a spot in the 2014 backdoor pilot for NCIS: New Orleans. The episode, encased in NCIS' 11th season during sweeps week, paved the way for the spinoff.
It's been years since Turco first played Linda Pride on the series in the first episode of season 1, "Master of Horror." Since then, anything Linda-related came from updates via she and Pride's daughter, Laurel (Shanley Caswell). This is likely because Turco was busy on shows like The 100 and Person of Interest.
The return of Linda came on April 19 in the episode, "Predators," where she was reunited with her ex-husband, [Dwayne] Pride, as the two helped plan Laurel's wedding.
Here's how Turco once prepared for a role
From 2001-2003, Turco portrayed CIA operative, Terri Lowell, on the CBS drama The Agency. Lowell is described as a "by-the-book" computer expert who works too much.
Before landing the role, Turco previously told Quad City Times she trained with real-life CIA operatives to prepare for the intricate ways of Lowell. Turco admitted to being rebellious and not well-educated on all the things Lowell should know for her job.
The series didn't last long and had two controversial storylines that involved anthrax and Osama bin Laden — both of which were written prior to the Sept. 11, 2001, terrorist attacks.
Will Turco return to 'NCIS: New Orleans'?
Lucky for fans of NCIS: New Orleans, the show has been picked up for season 7. Production shut down around initial coronavirus pandemic rumblings, much like most other shows. It's unclear when season 7 will begin filming.
With that, it hasn't been confirmed whether Turco will return to pester Bakula's Pride when the show returns. Considering fans have yet to see Lauren get married, we'd be willing to bet on Turco's Linda coming back at least long enough to attend the wedding.