'NCIS: New Orleans' Star Rob Kerkovich Addresses Shut-Down Amid Coronavirus Concerns in the Most Sebastion Lund Way
NCIS: New Orleans is among the latest in Hollywood to get the coronavirus shutdown. Production has been suspended, according to NOLA star, Rob Kerkovich. Here's how Kerkovich broke the news to NCIS fans, and what it means for the rest of season 6.
Production of new 'NCIS: New Orleans' suspended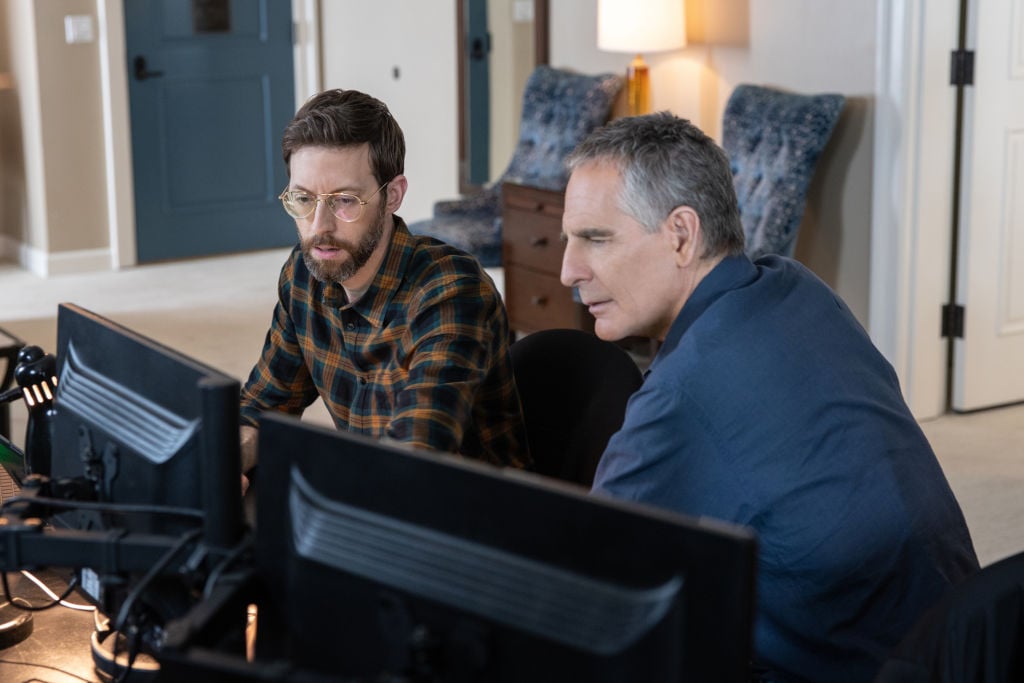 The Coronavirus outbreak strikes again. Among the latest in movie, TV, and entertainment postponements and cancellations, NCIS: New Orleans suspended production for at least two months, which transitions into the end of the season.
The lingering effects of the pandemic may have long-term consequences both in the entertainment industry and for viewers at home. A two-month shut-down for a successful franchise show like NCIS: New Orleans means less new content for viewers.
Another hiatus could lead to a drop in ratings, lower fan base, and general disinterest. Though many other production sets are on the same page, it's hard to know how this will all play out once this self-quarantine state passes.
Kerkovich broke the news in a Sebastian-approved way
NCIS: New Orleans star Rob Kerkovich tweeted an update to his followers about how the show will proceed amidst Coronavirus concerns and he did it just like his fictional counterpart, Sebastian, might. He stated this two-month shut-down extends through the rest of season 6.
Last night we learned that we're shutting down for the rest of the season. Want to thank our amazing crew for giving 100% through 20 episodes of TV. Keep an eye out for Season 7, which at this point may just be clips from Sebastian's TikTok. #ncisnola

Rob Kerkovich Twitter
After fans weighed in — both in agreement and in denial — Kerkovich posted two more updates.
In the video clip posted to Twitter, Kerkovich joked about trying out the Playstation 4 game, The Rest of Us, alluding to the fact he didn't know what was going on in the world and would "check Twitter" to catch up. By the end of the clip, he tosses the doomsday game into the trash.
In Kerkovich's third update, he made the attempt to appease disappointed fans
"Here's all I can say about the unproduced episodes of #ncisnola that we didn't get to make this season: the whole return of Emperor Palpatine would've made a lot more sense," he said.
It's unclear how the rest of 'NCIS: New Orleans' Season 6 will end
While Scott Bakula's Dwayne Pride finally entered himself into a controversial therapy to deal with his past trauma, two new episodes on tap for Sun., March 15, may delve deeper into his latest revelations about "The Man in the Red Suit." Fans hope Pride gets the answers he's looking for and can find some peace after all.
Meanwhile, newcomer, Charles Michael Davis, only just made his debut as Special Agent Quentin Carter, leaving a lot to uncover with the rest of season 6. Unfortunately, it looks like it's all going to have to wait, carrying over into season 7 in the fall. Here's hoping for some sort of satisfying ending before the big break.
NCIS: New Orleans airs two new episodes on Sun.m March 15 at 9 p.m. on CBS.