'NCIS: New Orleans' Star Rob Kerkovich Asked Twitter About David Cronenberg's 'The Fly' and Fans Are Divided
Rob Kerkovich can't only be defined by his role as Sebastian Lund on NCIS: New Orleans. The Boston native is a husband, father of two, and a fan of iconic films just like the rest of us. Kerkovich recently took to Twitter to settle a debate about — of all things — David Cronenberg's The Fly. Here's the scoop.
Rob Kerkovich is a fan of David Cronenberg's 'The Fly'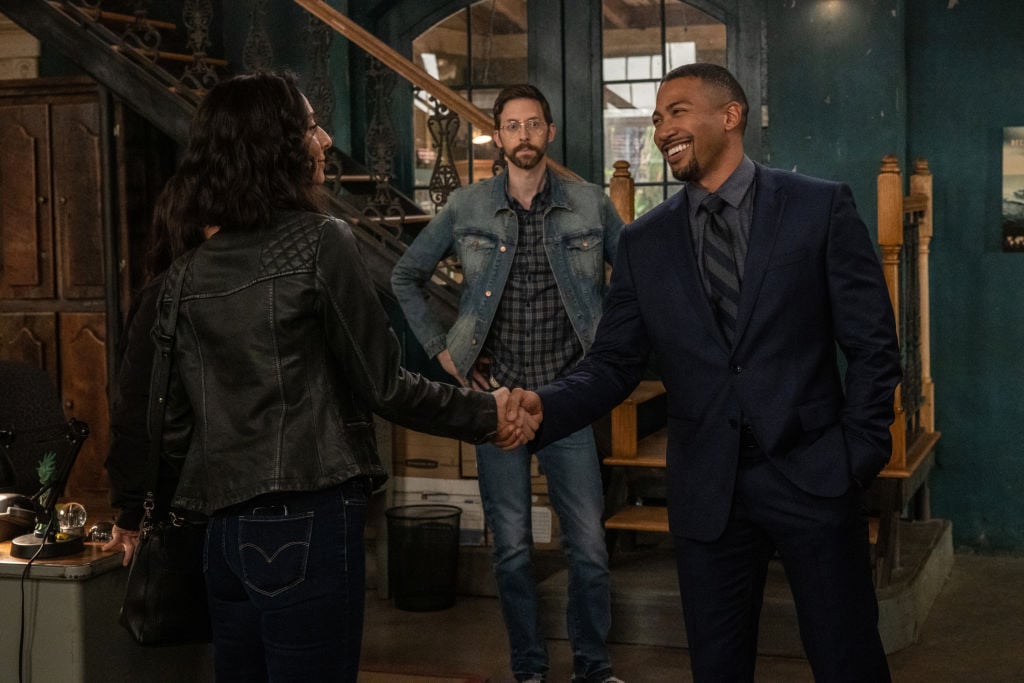 Any fan of NCIS: New Orleans knows Rob Kerkovich has a lot of layers that go far beyond his role as Forensics Field Agent, Sebastian Lund. Acting aside, Kerkovich's intense love of film transcends into the world of Star Wars, which he posts about often, through genre-mashup short videos he creates himself.
Just like his NCIS: New Orleans character, Kerkovich's knowledge of movies he's passionate about is lengthy and impressive. One glance at Kerkovuch's Instagram account and you'll see where his taste lies.
Everything from Salem's Lot (which he said took 30 years to have the courage to watch again), to a photo of Kerkovich and his son dressed as Darth Vader and a Stormtrooper for Halloween grace his page.
The point is, if there's an iconic movie out there, Kerkovich has probably posted about it or spoke about it through his fictional counterpart, Sebastian (and fans love him for it).
Rob Kerkovich had a serious question for Twitter and they delivered
The internet serves many purposes and none are more important than getting a mass opinion to help celebrities make a decision. In Kerkovich's case, the NOLA star needed help with where to store his blu-ray version of Cronenberg's The Fly: sci-fi or horror.
The 1986 version of The Fly, starring Jeff Goldblum and Geena Davis, is based on the 1958 film, and also the 1957 short story which follows a wacky scientist who turns into a fly-hybrid creature after an experiment goes wrong.
Fans didn't disappoint, swooping into Kerkovich's rescue.
"The Sci-Fi binder, it's not really a horror movie. Halloween, Nightmare on Elm St, Scream and Friday the 13 are HORROR movies," this fan noted. "Deffo "Sci-Fi" category binder, @RobKerkovich. The film isn't *that* scary," this person added.
Others disagreed and firmly stated it's obviously a horror movie.
"Horror, otherwise you start to wonder if ghosts count as science fiction," this person tweeted. "Horror for sure," another echoed. "Definitely horror. After all, it is Cronenberg," this fan said.
Some, however, weren't exactly helpful, but entertaining nonetheless.
"Under sexy because of that Goldblum energy," another said. Why don't you have a John Gaetz binder?" this person tweeted, to which Kerkovich joked, "They don't make them with padlocks."
Clearly, the matter of how to store Cronenberg's version of The Fly is debatable. Perhaps Kerkovich will post an update on where the blu-ray ended up to appease fans.
What's ahead for Kerkovich on 'NCIS: New Orleans'?
All of that said, Kerkovich has been a busy guy on NCIS: New Orleans. Sebastian started his REACT training. Though he didnt' expect to lead, he did it in the most Sebastian way possible, helping the others feel seen and understood.
It's unclear how the rest of season 6 will go for the beloved scientist, but we can all rest assured if anything happens to him, Special Agent Tammy Gregorio (Vanessa Ferlito) —and all of Twitter — has his back.
NCIS: New Orleans airs Sundays at 10 p.m. on CBS.