'NCIS: New Orleans' Star Scott Bakula Did Not See the Cancellation Coming
'NCIS: New Orlean's airs its series finale soon. Star Scott Bakula was 'surprised' at the show's cancellation. Here's what he said.
After 7 seasons, NCIS: New Orleans is coming to an end. Scott Bakula stepped into the role of Dwayne Cassius Pride in the mothership NCIS spin-off in 2014. What became of the show is nothing short of pure magic.
Throughout all 7 seasons, Bakula's love of The Big Easy is evident. Still, ratings waned once the network moved the series from the Tuesday night slot to Sunday nights. Despite the uncertainty, the pandemic brought to filming the final season, news of the cancellation still caught Bakula off-guard.
Season 7 of 'NCIS: New Orleans' ends as a new iteration begins in Hawaii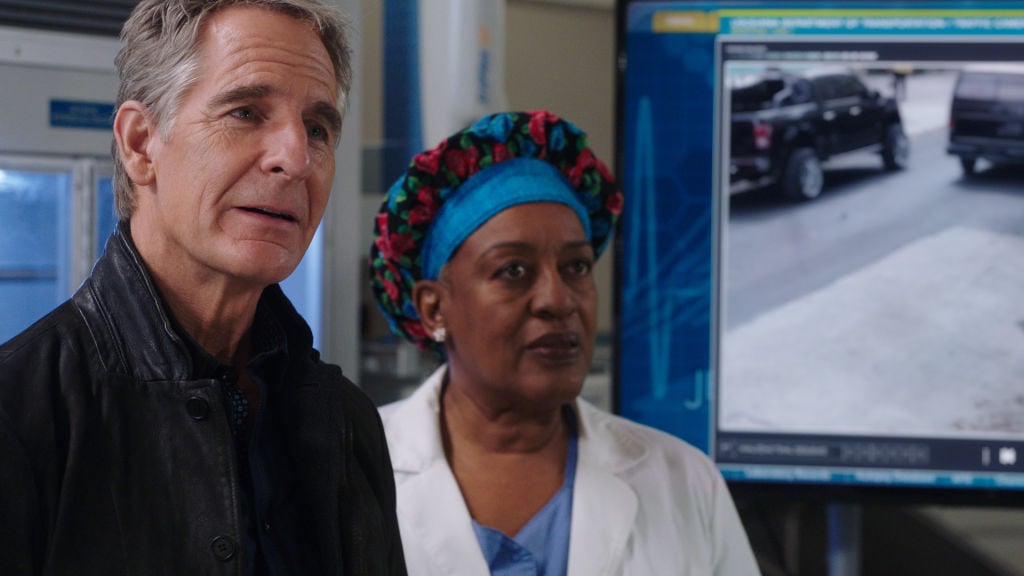 CBS showrunner Chris Silber confirmed details about the fourth spin-off in the NCIS realm, NCIS: Hawaii. It's set to air sometime within the 2021-2022 TV season.
The new series will follow the first Special Agent in Charge of NCIS Pearl, Jane Tennant. Those attached to the show include Vanessa Lachey as Jane, Yasmine Al-Bustami as a junior member on Jane's team, and Jason Antoon who rounds out the cast as NCIS's cyber intelligence specialist.
Coincidentally, Hawaii Five-O ended last spring, leaving the full CBS production base up for grabs. With news of another NCIS series, it still doesn't quell the pain of losing the NOLA iteration and Bakula's still trying to wrap his head around the show's finale.
Bakula 'surprised' at 'NCIS: New Orleans' cancellation
The pandemic put a lot of show plans on hold and NCIS: New Orleans is proof. With production sets shut down and quarantine rules throughout 2020, many scrambled to re-align with new safety procedures.
Bakula noted that, despite that, fans followed the show to whichever timeslot it was given, which is likely why it lasted as long as it has.
"I appreciate they're sticking to us and sticking by us and that transfers to all around the planet. We're in 200+ markets all over the world," he told TV Insider.
"We've had a great run. They've been very supportive. They seem to have liked the show, they like the stories we told, the characters on the show, and that's why we do it. We do it because we want people to grow a relationship and attach and invite us into their homes and we don't take that lightly. I never have. I honor them and we have always had had a great relationship and I look forward to continuing that in the future."
That said, news of the show's end still shocked the Quantum Leap star.
"This being the last season, going out in the middle of a pandemic, I didn't think it was going to happen," he said. "I'm surprised the show was canceled."
Among the things he'll miss most, he said, is the city itself.
"It's hard to leave. We kind of had the key to the city; everybody knew me and I appreciated being able to pat every cop I walked by on the shoulder and say, 'Hey, how you doing?'" he said.
"I mean, the crew, the city, the friendships, it's just been it's been amazing. I can't believe it's been seven years."
What's next for Bakula?
Once the series finale airs, Bakula's trajectory is unknown. Fans still hold out hope he'll have a part in the Quantum Leap project that's been in the works for some time.
"That show is very special to me, obviously, so I would wish whoever did it luck. I mean, the idea of walking in another man or woman's shoes is so relevant and so important right now," he told TV Line in February. We've become so divided in our world that the ability to cross that line of politics and just deal with the humanity and the individual person who's sharing a moment on the planet with you is really relevant."
He added, "I would just hope that they would try and keep that, but you know, I don't know what they'll do."
Whether he returns to Sam Beckett or not, the star promises to return to New Orleans.
 "The city got in my blood! I'm grateful for Pride's spirit, his love for New Orleans and the people. The stories were always amazing."
NCIS: New Orleans series finale airs Sunday, May 23 at 10:00 p.m. ET on CBS.