'NCIS: New Orleans': The Most Random Facts About the Stars of the Show
Don't forsake the stars of NCIS: New Orleans as one-dimensional. Every member of the main cast has a special skill, talent, or random fact you'd never otherwise know about. If you're to ever truly appreciate the hit CBS series every week, get to know the celebrities behind their NCIS counterparts.
Scott Bakula may not have gotten his law degree but he did pose for an adult magazine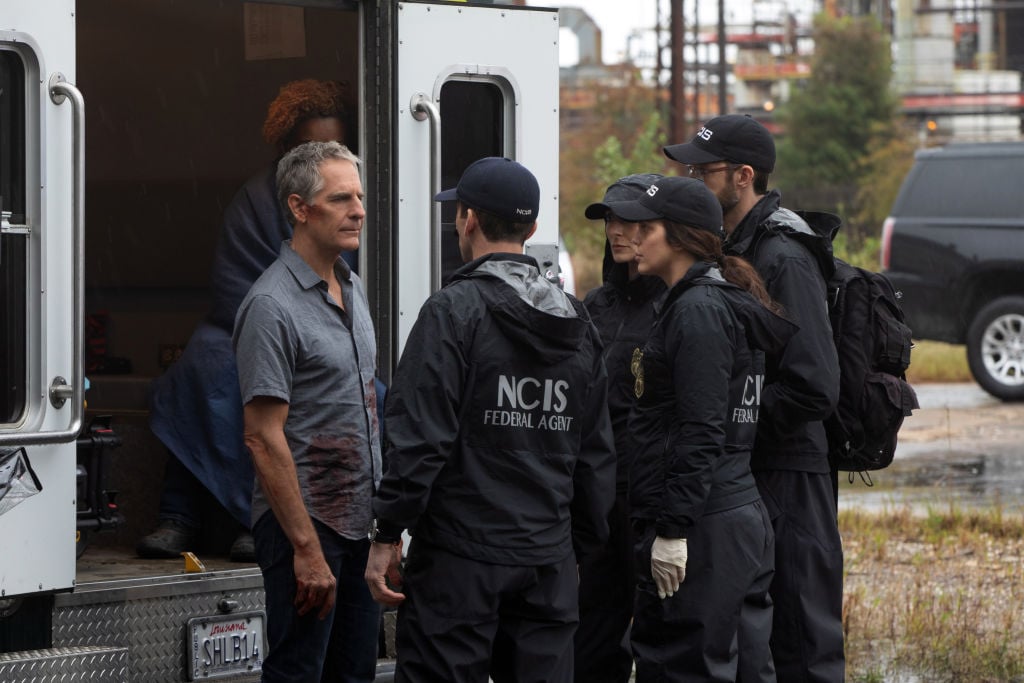 Everyone knows and loves Scott Bakula for his many memorable roles over the years. Not only is he Dwayne Cassius Pride on NCIS: New Orleans, but h's been Dr. Sam Beckett in Quantum Leap and Captain Jonathan Archer in Star Trek: Enterprise.
However, Bakula, who studied Law at the University of Kansas until his sophomore year, left an even bigger impression when he posed on the 1995 cover of Playgirl magazine.
According to IMDb, the inside spread offered "several photos of Scott baring his hairy chest," in which Bakula revealed, "he would not have a problem doing a nude scene in a movie."
CCH Pounder not only has three names but is big on art advocacy
CCH Pounder — Carol Christine Hilaria Pounder — is named after loved ones. This award-winning actress who portrays Dr. Loretta Wade on NCIS: New Orleans does so much more behind the scenes with her more than 500 works of art she lends to various exhibits across the nation.
"I'm a collector of what I call functional art — you go up and look at a piece, and you have a visceral reaction," Pounder told Nola.com in 2017. "You can't explain it. It's a function that's very important to me. I'm not interested in just collecting a piece because an artist is important or work is  important."
Rob Kerkovich worked with legendary Stan Lee for an unlikely role
Rob Kerkovich, who plays Forensics Field Agent Sebastian Lund, is a man of many talents. The Star Wars-loving, genre mashup filming jokester also took on a 30-second Dr. Pepper spot opposite Marvel icon, Stan Lee. The ad promoted Iron Man 2.
Years later, Kerkovich did a follow-up commercial with Lee to celebrate the release of Thor. Kerkovich said of Lee via his Instagram page, "He was warm and genial and patiently answered every dork question I had." He added, "You don't often get to hang with your heroes, but this one lived up to the hype."
Vanessa Ferlito is an awards pro
Vanessa Ferlito may play tough agent Tammy Gregorio on NCIS: New Orleans, but in 2003 Ferlito took on the role of Lizette Sanchez in the TV movie, Undefeated. The film follows a boxer trying to navigate fame while keeping ties to his former life.
Ferlito earned an NAACP nomination for Outstanding Actress in a TV movie for playing Lizette.
Daryl 'Chill' Mitchell had a whole other career before acting
Long before Daryl "Chill" Mitchell became the NCIS: New Orleans teams' computer analyst, Patton Plame, Mitchell performed as part of the 1980's hip hop duo. Groove B. Chill.
And, while Mitchell then went on to acting in movies like House Party, his career was temporarily paused when he became paralyzed from the waist down after a 2001 car accident. This means yes — he really does utilize a wheelchair in real life.
Necar Zadegan can outspeak most of us
The newest member of Pride's team, Necar Zadegan (who plays Special Agent Hannah Khoury) is Tony-award nominated for her role in "Bengal Tiger at the Baghdad Zoo" opposite Robin Williams, but that's not the most impressive thing about her.
Zadegan, who was born in Heidelberg, Germany, holds the world record for the longest kiss on film and also speaks six languages: Persian, French, and German and has studied Spanish, Arabic, and Hebrew.

NCIS: New Orleans airs Sundays at 10 p.m. on CBS.