'NCIS: New Orleans': These Two Characters Are Married in Real Life
'NCIS: New Orleans' is on its sixth season. Some of the actors are close off camera. Which two are actually married in real life?
The cast of NCIS: New Orleans is a close one, but a couple of the actors have taken it to the next level. Technically, they've been together longer than the show's been around. This is why it's comforting to see their chemistry on-screen. Read on to discover which of NOLA's finest have been together for over two decades.
The cast of 'NCIS: New Orleans' remains close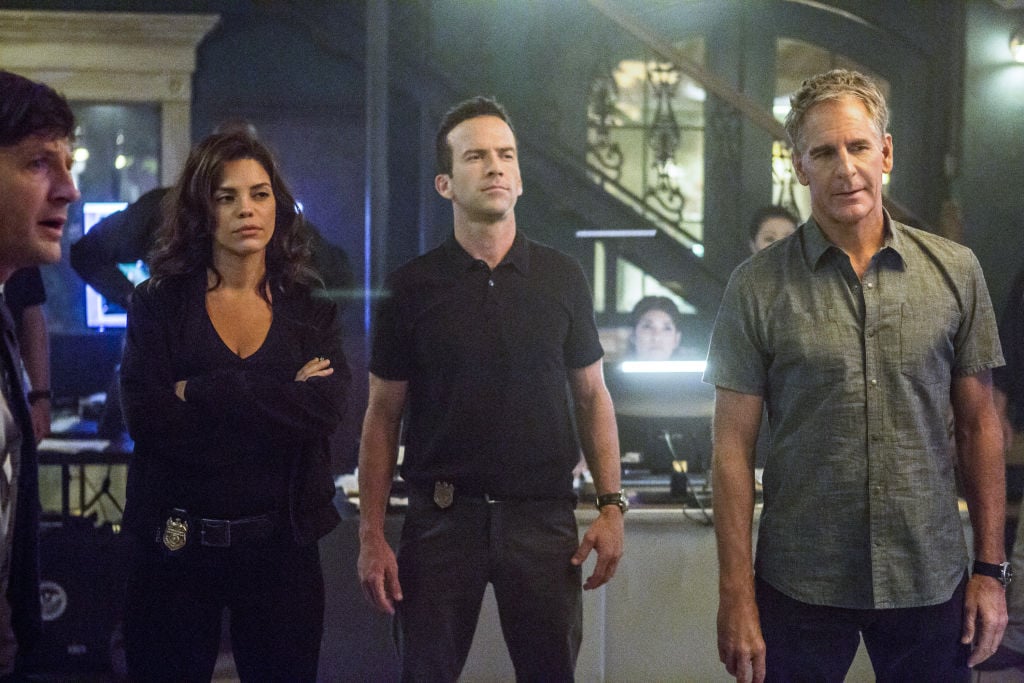 The cast of NCIS: New Orleans are close-knit given the departure of Lucas Black's character, Christopher LaSalle. Though the cast knew Bof Black's intention to leave, that didn't ease the blow.
However, a few of the actors have posted about their friendship with Lucas. They're still showing love and support for an actor they've worked with from the 2014 series inception.
"This was the last scene I shot with @lucas_york_black and it's pretty representative of our entire time together," co-star, Rob Kerkovich tweeted. "Lucas has always supported me, lifted me up, and reminded me that this ridiculous profession is supposed to be fun. Love you, bud."
Kerkovich also stays close to costar Vanessa Ferlito, who plays Tammy Gregorio. In another tweet, he shared a black and white photo of the two posing somewhat seriously with the caption, "Exile at Audobon Park."
Other examples of the castmate's bonds go beyond the NCIS world. Leading man Scott Bakula (who plays Dwayne Pride) goes way back with CCH Pounder (who plays Loretta Wade). The two starred on Bakula's early '90s hit, Quantum Leap.
These are just a few examples of the NOLA bonds. One actor has another castmate he's particularly fond of.
Which two cast members are married in real life?
Bakula married his wife Chelsea Fields roughly 10 years ago. Though, the pair have been together well over two decades. Fields isn't a main member of the NCIS cast, but she may look familiar. She plays Pride's long-distance girlfriend, Rita Devereaux.
Fields appeared on the original NCIS previously but as a different character. On the NOLA version, she plays a state and military attorney. Her role came as a result of needing the NCIS: New Orleans team to help with the disappearance of a JAG lawyer. We could say her place on the show, and in Pride's life, are a very good thing.
Bakula previously opened up to Stuff about working opposite his wife saying, "We love to work together and we don't always get a chance to see that much of each other now with the show filming in New Orleans and our home and children being in Los Angeles."
He continued, "So when she works on the show, she leaves our son and our house and comes to New Orleans to be with me, which is fun for both of us."
Who is Chelsea Fields?
Fields appeared in films like Masters of the Universe, The Last Boy Scout, and Commando. She's been acting since 1984. In the time since she's been part of dozens of projects, according to her IMDb page.
She and Bakula met while filming the 1994 film, A Passion to Kill. The couple has two children together (Bakula also has two children from his previous marriage).
As for how much more of the lovebirds, we'll see on-screen, Bakula said Rita brings out the best in Pride.
"She puts him in a more centered, thoughtful kind of place because she's that kind of a person. There's a maturity in their relationship that's enjoyable and relaxing compared to the breakneck speed that he is out there pursuing his career."
We'll take that as Fields will be sticking around if for no other reason than to bring a little [much needed] joy into Pride's life.