'NCIS: New Orleans': Who Plays Laurel Pride?
Dwayne Pride's (Scott Bakula) "pride" and joy on NCIS: New Orleans is none other than his only daughter, Laurel, whom he had with his ex-wife, Linda. Many know her face, but not much else about the actress who plays her. Read on to get to know the NOLA cast's honorary member.
Laurel Pride first appeared on 'NCIS: New Orleans' in 2014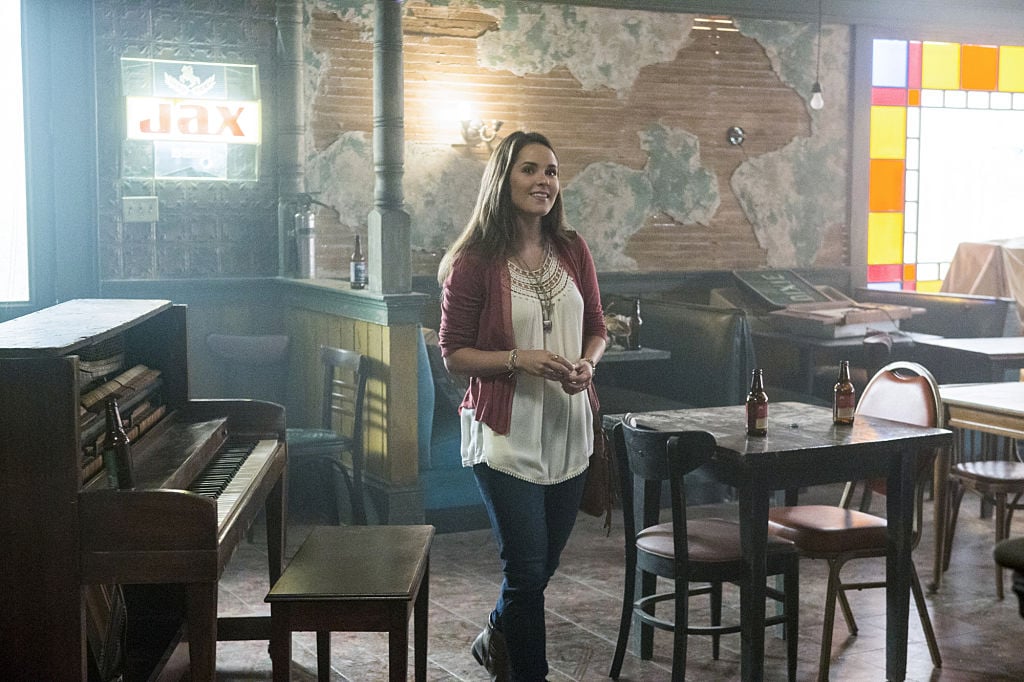 Laurel Pride first appeared in Season 1 of NCIS: New Orleans in the episode titled, "The Recruit." Since then she's appeared in about a dozen other episodes. It equals to around two or three cameos per season.
While it's great to see the fatherly side of Pride, Laurel's presence often indicates there may be trouble close to home. Whether it's about the man she killed during a morning jog or an incident that left her boyfriend in a coma in the hospital, if Laurel is on, Pride better be on his A-game (when isn't he?).
With Pride's recent happenings, we think Laurel might be just what Pride needs to re-focus his priorities. The actress, however, balances other projects in between shooting NCIS, so fans may not see much of her due to other commitments.
Who plays Laurel Pride?
Shanley Caswell may not be a name you've heard a lot of, but the NOLA actress has been acting since her first role on Zoey 101 in 2008. The Sarasota Florida-born star got her start in regional theater, according to her IMDb page.
By the time she was 15, she moved to Los Angeles and scooped up roles in shows like NCIS: New Orleans, The Middle, Bones, iCarly, and more. Caswell graduated high school early, and attended college early, so she could take on acting full-time.
Caswell graduated from the University of California with a Bachelor of Arts in Anthropology. As far as feature films, Caswell starred in The Conjuring and Detention.
She may not appear on many episodes, but Laurel Pride is the heart of Dwayne Cassius "King" Pride, and why he makes some of the decisions he does, for better or worse.
Here's what else the actress is up to
Aside from her regular appearances opposite Bakula and his team, Caswell is living it up. Her Instagram page is full of adventure and fun. From shots of her playing in the snow to photos of her recent birthday where she visited Yosemite National Park to celebrate.
There aren't any upcoming projects lined up for 2020 just yet, so we'll cross our fingers that Laurel will rush onto the NCIS: New Orleans set and convincer Pride to take a break already. If anyone can get him to do it, it's Laurel.
NCIS: New Orleans returns in February 2020 on CBS.