'NCIS: New Orleans': Who Plays Pride's Love Interest, Rita Devereaux?
Resident Supervisory Agent on deck, Dwayne Pride, is a man of mystery. He lives and breathes for the NCIS: New Orleans team. Though Pride married once and had a daughter, he's committed to serving on the NCIS team. Lately, he and Rita Devereaux have solidified their status. Who plays Pride's leading lady?
Dwayne Pride's love life on 'NCIS: New Orleans' is complicated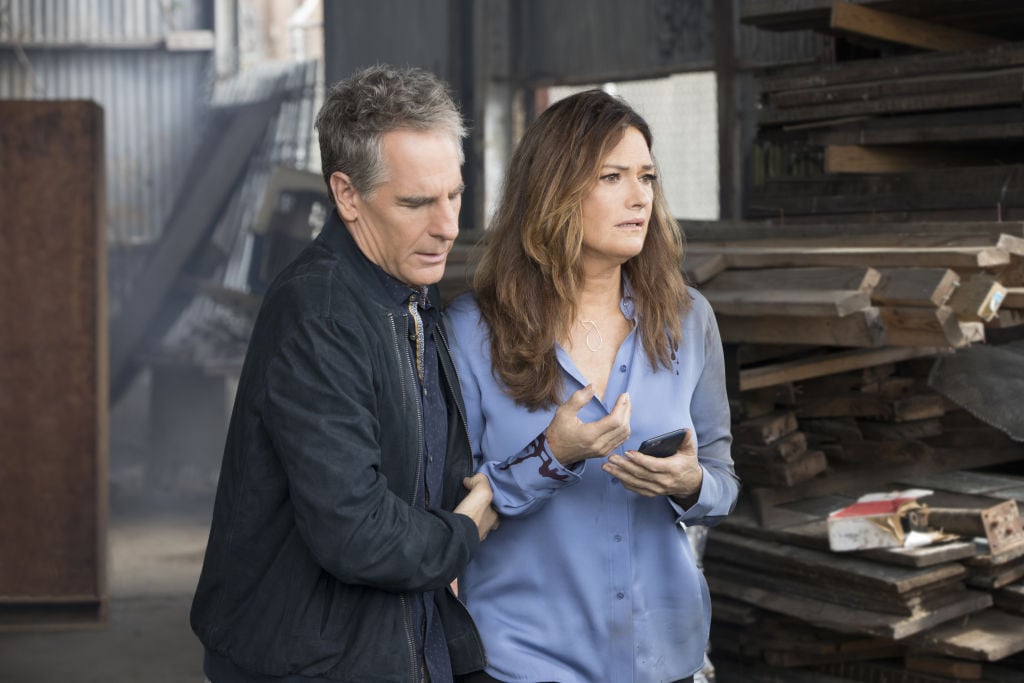 Some may not remember, but Pride married wife, Linda (Paige Turco), before things went south. Together, the two had Pride's only daughter, Laurel, whom he adores.
Linda only appeared in a couple of episodes. First, in the NCIS crossover that opened the door for the New Orleans spin-off, "Cresent City," then again in the NCIS: New Orleans Season 1 episode, "Master of Horror."
Turco's latest notable project, the CW's The 100, is likely why she hasn't been spotted on the NOLA set. Linda is brought up in conversations between Pride and Laurel and has moved on. Pride is happy for her.
Any fan of the show knows that Dwayne Pride is married to his job. Protecting the citizens of New Orleans comes far before much else, and that took its toll on his relationship with Linda (and Laurel).
Over the seasons, there isn't much going on in the way of Pride's love life because he knows how much his job means to him. That aside, working as a Naval Criminal Investigative Service agent means putting your family in danger at times, and Pride isn't willing to put anyone in harm's way.
That is until Rita Devereaux (Chelsea Field) comes back around. The character and Pride have history. Not only did they have an on-again-off-again relationship, but the duo also made beautiful music together.
Who plays Rita Devereaux?
Chelsea Field plays Rita Devereaux, a District Attorney and Reserve Navy Commander in the JAG Corps. In fact, the entire NCIS premise was built on a crossover from the JAG empire.
The reconnection happens when Rita becomes connected to a few cases Pride's team is investigating. Things aren't exactly a love connection right away but in a follow-up episode, sparks fly.
Field is known for roles in Masters of the Universe, The Last Boy Scout, and A Passion to Kill. The latter is where she met NCIS: New Orleans co-star and husband, Scott Bakula.
The actress is a health advocate, posting pictures on Instagram of "healing food spreads," vegetable harvests from her and Bakula's backyard garden, and various healthy food pictures to make fans salivate. with Bakula by her side, it's clear the two are more in love than ever n, and off of the show.
Rita and Pride have a real-life love story
Field and Bakula married in 2009 after 15 years of dating. The couple has two boys together. Bakula also has two from his previous marriage. Both Field and Bakula maintain a low-profile relationship and avoid making tabloid fodder but enjoy working on NCIS: New Orleans together.
After his first marriage failed due to his hectic work schedule, Bakula put a clause in his Star Trek: Enterprise contract that reflected the importance of family time.
"I had it put in my contract that I would be done every Wednesday at 6 so I could be home for dinner," he told People in 2015. "And I made time to coach my sons' soccer and baseball teams."
Bakula has learned from his mistakes and is more cognizant of balancing career and life.
"We work hard to stay present," he said. "Chelsea is amazingly present and has taught me a lot about relationships and spirituality. She makes me a better actor because she works more intensely and more deeply than I tend to work."