'NCIS: New Orleans': Why Did Zoe McLellan Leave the Show? Here's What She's Up to Now
The first major player on NCIS: New Orleans to call it quits is none other than Zoe McLellan. She played Special Agent Meredith Brody from 2014-2016. McLellan made her first-ever appearance on the 2014 NCIS crossover event, "Cresent City," which introduced fans to the NOLA team. Agent Brody quickly became a vital part of Dwayne Pride's (Scott Bakula) team. Why did she leave?
Zoe McLellan appeared on 'NCIS: New Orleans' for two years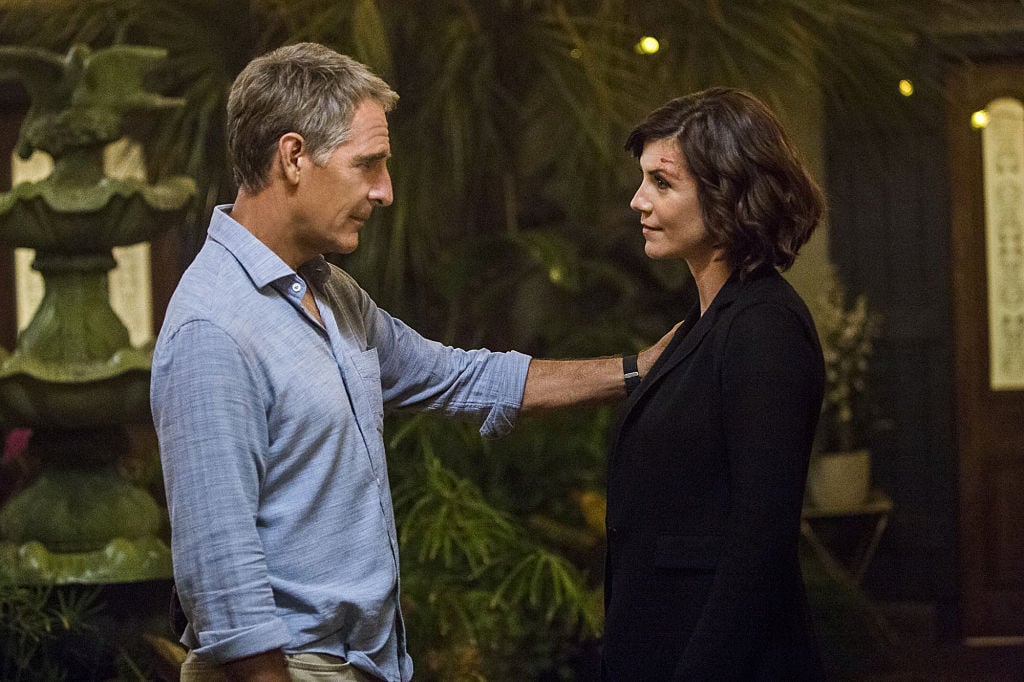 Since Brody was part of the show from the start, her place on Pride's team was an important one. From early on, viewers learned about the death of Brody's sister and all the ways it tormented her.
As a black-belt aikido player on the hunt for justice, the senior agent took her role seriously. Fans witnessed this was when she began associating with traitor Homeland Security Agent, John Russo (Ivan Sergei).
The final episode, "Sleeping With the Enemy," revealed Brody's intense self-doubt and unresolved grief over her sister's death. She handed in her badge so as not to self-destruct, putting the team at risk.
McLellan's exit came a year after the show introduced Shalita Grant as Sonja Percy. Her exit also came just before Vanessa Ferlito's character, Tammy Gregorio arrived. TV Line suggested Brody's actions led to a "creative decision" to not invite McLellan back for season 3.
Why did McLellan leave the show?
It's not often a show writes a character out of a series almost from the start. It's unclear if McLellan voiced a desire to leave NCIS: New Orleans ahead of season 2. This would've given writers the chance to plan her exit.
It appears as though McLellan may have parted ways with the NCIS franchise in exchange for the role of Kendra Baynes on the thriller, Designated Survivor. The character was a White House Council who specialized in home affairs. The show was canceled after two seasons.
McLellan appeared in a few other projects since leaving the NOLA team, such as Suits, opposite Meghan Markle, Law & Order: Special Victims Unit and a feature film, One Fall.
In 2019, McLellan also took the leading role of Olivia Whitmore in the thriller, Gaslit. The film follows a mother's journey to find who kidnapped her daughter.
Career choices may be part of the reason McLellan left. However, rumors have circulated of her troubled personal life.
Here's the unfortunate reason why you haven't seen much of McLellan lately
While McLellan may have professional reasons for leaving the show, it's her brutal 2015 divorce with ex-husband, J.P Gillain, that seems to have taken hold.
In McLellan's own words via her fundraising website:
Many of you have messaged me asking why you haven't seen me lately, on TV or on social media, and here is why: I have been taking care of my seriously traumatized little boy full time, while also fighting a custody battle to keep him safe. Last October, after years of emotional issues that I did not understand and that baffled doctors, my son began to reveal that his father had been sexually molesting him on a regular basis for as far back as he could remember.

Eventually, after many court hearings and months of professional trauma treatment, my little boy was strong enough to report his father's crimes to law enforcement. My son's abuser told my son that no one would ever believe him.

We believe him.

Believe the Child Campaign
Previous accusations against McLellan include child abduction charges. Gillain accused McLellan of child abduction when she took the couple's then two-year-old son, Sebastian, to Toronto, Canada after landing a role in Designated Survivor. The judge ruled it was not, in fact, child abduction, and the charges were cleared.
So far, no charges have been filed against Gillain. The case is still unfolding. One glance at McLellan's Instagram page reveals how dedicated she is to protecting her son and devoting all of her free time to helping him heal.
How to get help: In the U.S., call the RAINN National Sexual Assault Telephone Hotline at 1-800-656-4673 to connect with a trained staff member from a sexual assault service provider in your area.