'NCIS: New Orleans': Will Agents Percy or Brody Return in Season 6?
If Dwayne Pride (Scott Bakula) loses another agent anytime soon, NCIS: New Orleans fans may never recover. Pride's former agents, Meredith Brody (Zoe McLellan), and Sonja Percy (Shalita Grant) left in previous seasons. Special Agent Christopher LaSalle (Lucas Black) may be dead, but is there a chance Brody or Percy might return?
Special Agents Meredith Brody and Sonja Percy left in different seasons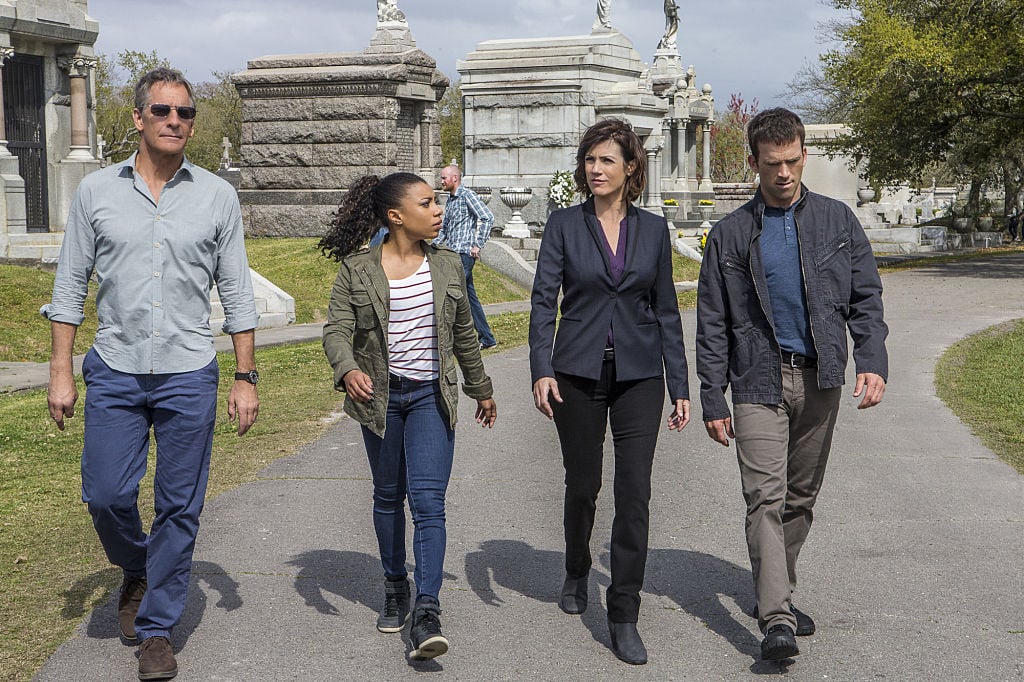 The first to exit the NCIS spin-off was Zoe McLellan's character, Special Agent Meredith Brody. After putting her team in jeopardy by trusting Homeland Security Agent John Russo (Ivan Sergei), Brody turned in her badge. McLellan didn't return for season 3.
McLellan isn't taking on many gigs as of late. She's busy maneuvering things in her personal life.
Shalita Grant's character, Sonja Percy, was part of Pride's team from 2015-2018. Pride and Agent Percy's relationship held a bit of tension. When Percy felt she was letting the team down, she declined a job offer at the FBI. One more near-death experience and Percy felt it was her time to go.
In real life, Grant left to pursue other projects. Deadline reported it was "mutually agreed upon," but are these things ever mutual?
Agents Tammy Gregorio and Hannah Khoury replaced the empty spots
Tammy Gregorio (played by Vanessa Ferlito) picked up in season 3 where McLellan's absence left off. Gregorio is an FBI Special Agent who signed on to investigate Pride and his team. She wasn't exactly welcomed at first, but ultimately won them over and chose to stay.
Special Agent Hannah Khoury (played by Necar Zadegan), appeared in season 5 of NCIS: New Orleans. Agent Khoury took over for Pride while he recovered from being shot (and almost dying).
Characters come and go on shows all the time. Since Grant and McLellan's exits came at different times, writers had the opportunity to ease newcomers in without disrupting the family-like feel of the team too much.
Now that Christopher LaSalle (Lucas Black) is gone, we'll have to wait and see if showrunners bring on another new agent to fill his spot. However, fans know that the spot will forever belong to "King's" sort-of son.
Will Agent Brody or Percy return in season 6?
Many noted that the absence of both agents during LaSalle's funeral scene felt off. We know they're just characters, but if believability is the goal, it'd have made sense for Percy and Brody to pay their respects to a fallen agent they previously worked so closely with.
That said, Grant and McLellan's exits left room for possible cameos in future episodes, unlike Black whose death would allow only ghost sequences or flashbacks.
Fans of the NOLA iteration would love to see familiar faces back on set, but as of now, there's nod definitive word on who will guest star in the back half of season 6. For now, we'll keep the hope alive.
NCIS: New Orleans returns in February 2020.