'NCIS: New Orleans': Will This Superstar Return in Season 6?
'NCIS: New Orleans' had a few surprises in season 6 so far. One star appeared in previous seasons. Will she reprise her role?
The third season of NCIS: New Orleans had a lot going on. The FBI investigated the NOLA team following the departure of Special Agent Meredith Brody (Zoe McLellan), and the death of Homeland Security Agent (Ivan Sergei).
Forensic Scientist, Sebastian Lund (Rob Kerkovich) was kidnapped shortly after. His kidnappers forced him to hack into a federal detention center to help break out a serial killer. The episode, "Escape Plan" welcomed a superstar into the cast, leaving some to wonder when she'll return.
Wendie Malick played Sebastian Lund's mom on 'NCIS: New Orleans'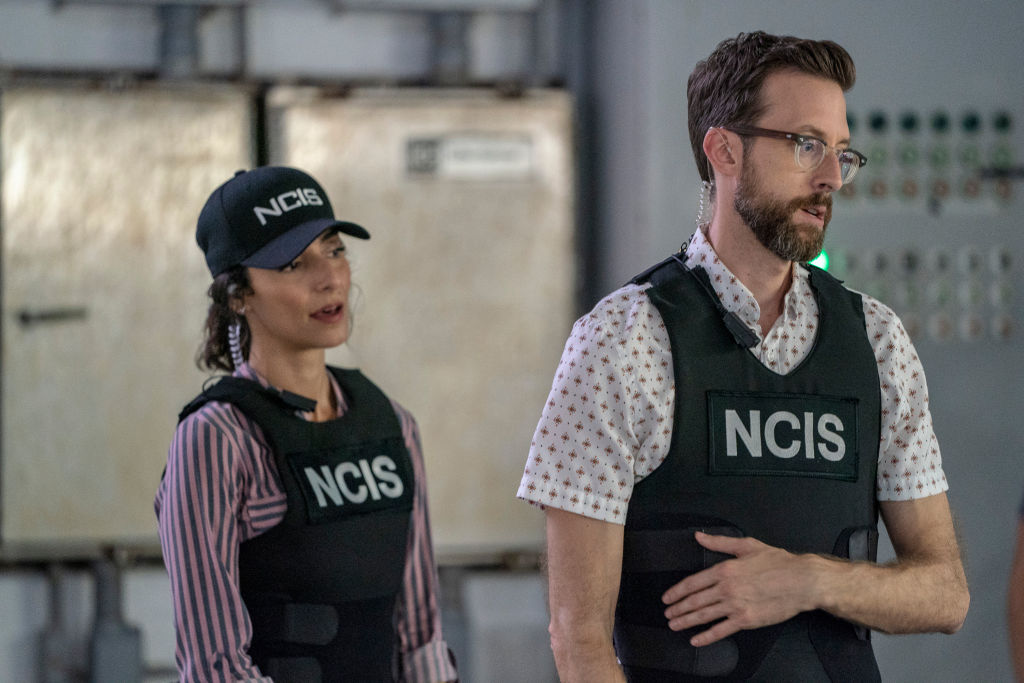 Actress, Wendie Malick, appeared in "Escape Plan." She played Sebastian's overbearing mother, Sylvia. Her visit came before Sebastian's kidnapping.
The mother/son duo had terms of endearment fans enjoyed. Sylvia was the "Cream" to Sebastian's "Peaches." The Hot in Cleveland star provided a little much-needed insight into Sebastian's eccentricities.
She worried about his health and safety, sheltering him even in adulthood. The episode also briefly mentioned there's another Lund sibling out there. However, that character — Sebastian's sister — has yet to be explored.
Fans loved Malick as a coddling mom to our favorite nerd and want to see her return.
Will Malick return in season 6?
At this point, there doesn't seem to be any plans for Malick to reprise her role as Sylvia Lund. Private discussions may be ongoing, but nothing is public or confirmed.
Her Twitter account gives nothing away, either. The environmentalist and animal love mostly tweets about climate change and animal rights.
In an interview with TV Fanatic, Malick said, " I love to work, so I pretty much go with whatever is the most interesting thing at the moment."
Considering Malick's IMDb page dates back to 1978, she's on the go regularly. There are over 20 projects, including recurring roles, Malick has been a part of since her one-off appearance on NCIS: New Orleans.
"She was able to basically reverse engineer a performance based on stuff that I had been doing for two years now," Kerkovich told Parade at the time. "To go back and provide an origin for Sebastian via a completely separate performance was pretty amazing on her part."
The actor went on to describe what it was like on-set with Malick saying, "Wendie Malick is amazing. There are a few scenes where we see her connect with the rest of the team — there's a scene between her and CCH Pounder that I almost started crying during, and I knew what was going to happen in it."
The cast seems to have enjoyed Malick's cameo, opening the door to future appearances, if not in season 6.
Malick plays the mom on a lot of successful shows
Malick is well-known for her roles as "the mom" on a lot of popular shows today. She plays mother, Kathryn, on the ABC sitcom, American Housewife, and has for three years. Before that, you may have recognized her on two episodes of NBC's This Is Us as Toby Damon's mom.
The actress played Victoria Chase on Hot in Cleveland for five years has a lengthy resume. Malick is coveted in Hollywood. This could explain why she hasn't returned to the NCIS: New Orleans set — she's just too busy.
The good news is, the door remains open as long as Sebastian is part of the NOLA team.
NCIS: New Orleans returns to CBS on Sunday, February 16.