NCIS' Season 16 Finale: Gibbs Will Make A Major Reveal Leading To A Surprise Appearance
CBS appeased many nervous fans when it announced that NCIS has been picked up for another season. Knowing the series will be around for at least one more run is great, but there are still questions surrounding Mark Harmon's future. Unfortunately, the upcoming Season 16 finale has done little to settle those nerves.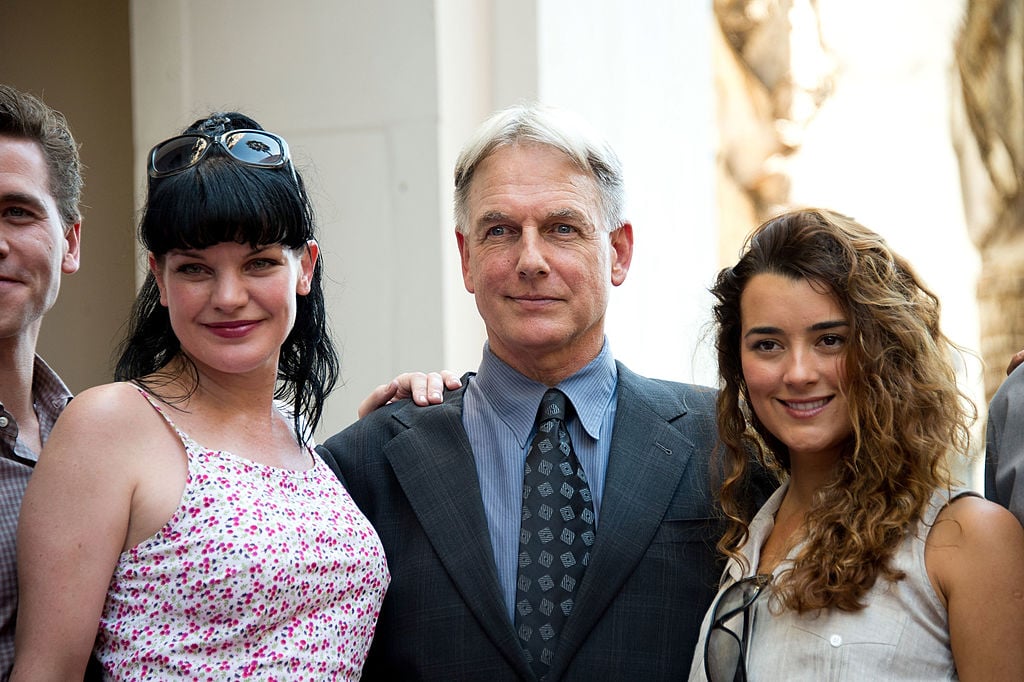 Gibbs gears up for a major revelation
The upcoming Season 16 finale of NCIS will feature Gibbs suffering from some kind of nervous breakdown. According to Cinema Blend, Gibbs' troubles are related to when he broke one of his own rules about never getting personally involved in a case. Gibbs apparently has a difficult time dealing with what he did, which leads to some kind of mental breakdown.
Ahead of the finale, executive producer Steve Binder revealed that Gibbs reaches a point where he cannot "function properly." Luckily, Dr. Grace Confalone (Laura Giacomo) arrives in time to help Gibbs work through his issues.
But at some point in his journey, Gibbs is expected to drop a major revelation that completely changes the game. We have no idea what this might entail, but it has left fans wondering about Harmon's future and possible surprise cameos.
Will Ziva return in the finale?
Ziva's (Cote de Pablo) return has been a running topic all season long. We first learned that Ziva is still alive after Ellie Bishop (Emily Wickersham) went digging around in an old case. While fans were thrilled about Ziva's potential return, she has yet to make a physical appearance. Fortunately, Binder recently revealed that they brought up Ziva's name for a reason and that her storyline wouldn't end without something important happening.
Binder did not, however, confirm that Pablo will reprise her role. It is entirely possible that the show wraps up Ziva's story without her having a cameo. After all, Ziva already told Bishop that she needs to stay in hiding because she is worried about the safety of her family. Unless that changes, Ziva probably won't be showing her face around the team anytime soon. That said, Pablo has expressed interest in returning to the show but only if the situation felt right.
The title of the Season 16 finale could hold answers
Several online sources have listed the title of the upcoming finale, "Alternate Twilight." If this is true, then it is clearly a reference back the Season 2 installment, "Twilight," which featured the death of Caitlin Todd (Sasha Alexander).
Shortly after Todd's untimely demise, we were introduced to Ziva. Considering everything that has happened this season, this hardly seems like a coincidence.
The title, of course, is subject to change, it has also rumored to be "Daughters."
In fact, switching up the titles has happened in the past and CBS has yet to officially confirm that "Alternate Twilight" is the official name. But if the title holds, then there is a strong possibility that Ziva's name will be brought up once again. That does not mean that Ziva will be back in the flesh, but it is definitely a promising sign that the show is not done with her yet.
What else do we know about the Season 16 finale?
We know that the next few episodes will center on the government crisis that has been brewing and the mystery bank account that was mentioned earlier this year. These two topics have been the main story arcs all season long and will likely be resolved by the time the finale gets here. If that is the case, then the show will have plenty of time to explore the other themes this season, including Ziva's return.
On the other hand, the show could extend these two storylines into the finale and wrap them up at the end of the season. If that happens, there would be little room for a Ziva cameo, which would definitely be disappointing. Whatever happens, it is good to know that Ziva's journey is not over yet and there is always a chance she will return at a later date. With CBS already renewing the show for Season 17, perhaps Pablo will be back in action then.
New episodes of NCIS air Tuesday nights on CBS.