'NCIS' Season 17: Mark Harmon's Gibbs Summons Cote de Pablo's Ziva in New Clip Ahead of 'The North Pole'
'NCIS' just dropped a teaser clip for the fall finale and Mark Harmon's Gibbs is summoning Cote de Pablo's Ziva after he suspects she might be in trouble.
Cote de Pablo's highly anticipated return to NCIS is right around the corner. Ziva David is set to play a major role in NCIS's upcoming episode, "The North Pole," and a new teaser trailer reveals a little more about her storyline. Here is everything we know about Ziva's return ahead of the show's winter break.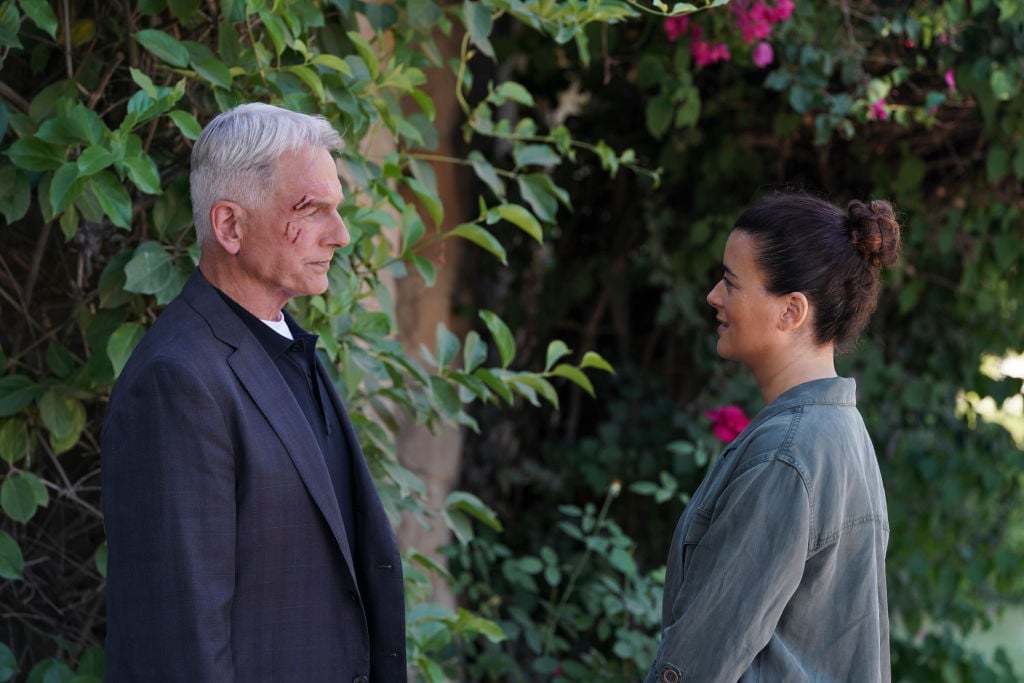 Gibbs summons Ziva
In the trailer for this week's episode of NCIS, Gibbs (Mark Harmon) is shown calling Ziva on her emergency number after suspecting that she might be in danger.
Gibbs summoned Ziva after discovering that Bishop (Emily Wickersham) had been doing some secret things for her behind everyone's back. The only issue is that the real Ziva has not been in contact with Bishop.
Someone else had been talking to Bishop, and Gibbs is worried that they might be doing something to set Ziva up.
We do not know exactly what will unfold in the rest of the episode, but it will bring Ziva one step closer to reuniting with her family, Tony (Michael Weatherly) and Tali. According to Carter Matt, the episode will feature Ziva tying up the one loose end that will make it possible for her to see Tony and Tali once again.
Inside 'NCIS's' big fall finale
CBS rarely bills an episode as a fall finale, but that is exactly what the network is calling the upcoming episode of NCIS. This means that the series is putting a lot of stock in Ziva's return, and it very well could end in a big cliffhanger.
The trailer is also packed with action, which is pretty much par for the course when it comes to Ziva. With the installment airing around the holiday season, it will feature elements of Christmas — though the festive theme will not be the main driving force.
The clip also revealed that Odette (Elayn J. Taylor) will be returning, which is very exciting news. Odette is one of the few people who helped Ziva when she was living in hiding, and it will be interesting to see how their relationship has progressed since we last saw her.
Will Ziva and Tony reunite?
One of the biggest questions heading into the mid-season finale is whether or not Ziva and Tony will be reuniting.
The episode is going to be more of a two-part affair than a stand-alone installment, which means that a reunion could be in the works. It all depends on how quickly Ziva can resolve her loose ends.
If Ziva and the rest of the team take care of business, the door should be open for her to get back with Tony and Tali.
Whether that happens on the screen or not, is yet to be determined. But hopefully, the series has been able to bring Weatherly back into the fold, even if it is just for a quick cameo.
The only tricky part is scheduling around Weatherly's busy filming schedule. After leaving NCIS, the actor began starring on his own show, Bull, which eats up most of his time.
Will Ziva be back?
Just like Ziva's appearance at the beginning of the season, her upcoming cameo is part of a two-part installment. With that in mind, things are probably going to move very fast for Ziva and the rest of the team.
Although it sounds like we will be getting some closure on Ziva's journey, she is expected to appear in at least one more episode this season. Earlier this year, NCIS executive producers revealed that Ziva would be appearing in at least four episodes this year.
Her appearance in the upcoming episode will mark her third cameo in season 17. The only downside to this is that Ziva will not be back in action until after the series returns from winter break, which won't be until January.
If Ziva and Tony do not reunite in this week's episode, at least there is still a chance they will get back together before the season is out.
Fans can watch Ziva join the rest of the NCIS team when "The North Pole" airs Tuesday night on CBS.