'NCIS' Season 17 Premiere Date Revealed! Exactly When Fans Will See Cote De Pablo's Ziva Again?
CBS just announced its fall schedule, revealing exactly when Season 17 of NCIS will premiere. The new season of the popular crime procedural is slated to air in September, which means fans only have a few more months to wait before Cote de Pablo returns as Ziva. Here's a look at what's ahead for Ziva in the Season 17 premiere, plus a word on how her return will affect other characters.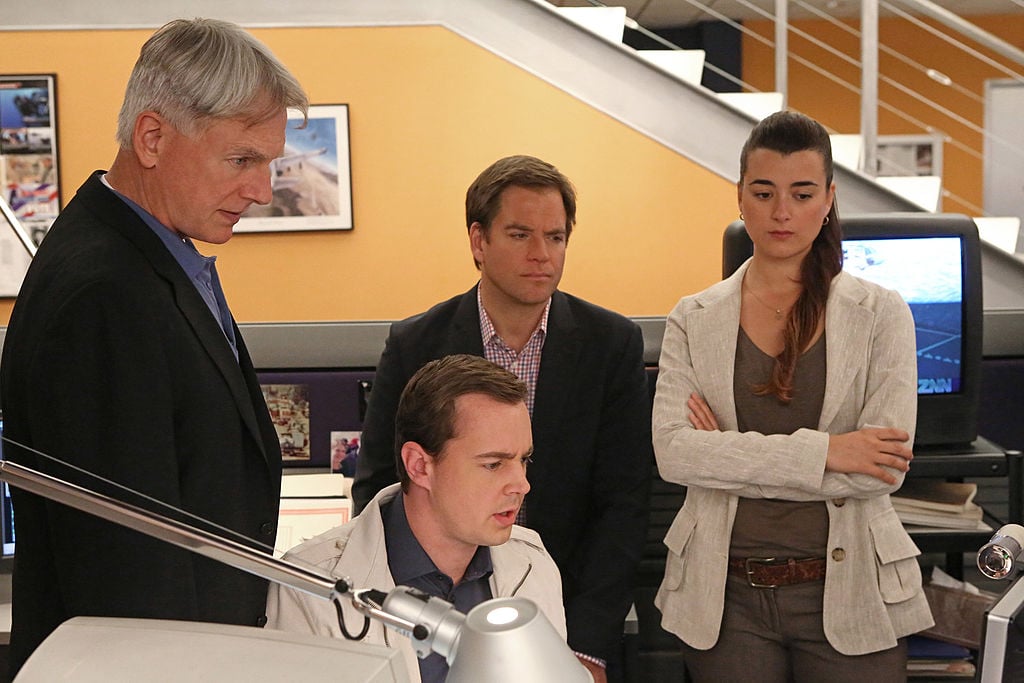 Everything we know about the Season 17 premiere of 'NCIS'
Production for the upcoming season of NCIS is expected to get underway at any moment. CBS confirmed the renewal a few months ago and we expected the show to return sometime this year. According to CarterMatt, the network just announced its full schedule for the fall and Season 17 of NCIS will officially kick off on Tuesday, September 24.
The premiere date is not a surprise considering every season of NCIS has premiere in September, but it is good to know when we should expect our favorite characters back in action.
Ziva returns in Season 16 finale
Fans have been eager to learn more about the Season 17 premiere ever since Cote de Pablo's surprise return at the end of Season 16. Previous events led fans to believe that Ziva died back in Season 13, but that changed when Bishop (Emily Wickersham) learned that she was actually alive in the Season 16 episode, "She."
While Bishop received a mysterious note from Ziva, the only character that has actually seen her in person is Gibbs (Mark Harmon). In the Season 16 finale, Ziva appeared in Gibbs' home to warn him about an immediate threat.
Ziva's appearance last season was very brief and there are many questions about her storyline moving forward. Even if we set aside the theories about how Ziva may not be alive, we still do not know what the threat is or if Ziva plans to show herself to the rest of the team. There are also questions about which characters might also return now that Ziva is back in the fold.
Will Michael Weatherly return to 'NCIS'?
The most obvious character who could return to action is Michael Weatherly's Tony DiNozzo. Ziva and Tony were romantically involved before she went off to avenge the death of her dad. When Tony was written off the show, he learned that he was the father of Ziva's daughter.
Tony left the team to raise his newfound daughter in the wake of Ziva's tragic passing. Now that we know Ziva is alive and well, it only seems logical that she will reunite with Tony at some point in Season 17.
Weatherly has not commented on his plans to return to NCIS. The actor is currently starring on his own show on CBS, Bull, so it is unclear if he has time in his schedule to commit to another project. Tony's return, of course, depends on where producers take Ziva's storyline and whether or not she can come out of hiding. Whatever happens, fans would undoubtedly love to see Tony and Ziva reunited next season, even if their reunion is brief.
Ziva to return in Season 17 premiere
Although we do not know a lot about Ziva's storyline next season, we do know that she will make an appearance in the Season 17 premiere of NCIS. According to Pop Culture, showrunners Steven D. Binder and Frank Cardea confirmed de Pablo's cameo in the season opener and teased that her appearance last season was "just the beginning."
We still don't know how much de Pablo will be involved in Season 17, but she has the potential of returning as a series regular at some point.
"This surprise moment is just the beginning. We are thrilled to share that Cote de Pablo will guest star in the NCIS Season 17 premiere this Fall as Ziva's warning to Gibbs unfolds," the NCIS showrunners shared.

Based on those comments, it sounds like Ziva and Gibbs will team up to remove the dangerous threat. Once that is resolved, it is possible that Ziva will finally come out of hiding, which would definitely setup a Tony reunion. Exactly when that happens, unfortunately, is up in the air, but at least we only have a few more months to find out.
Season 17 of NCIS officially premieres Sept. 24 on CBS.