'NCIS' Season 17: Who Is Cody James Reedy?
NCIS honored a man named Cody James Reedy at the end of a recent episode of CBS's hit crime procedural, but most fans have no idea who he is. NCIS usually pays tribute to people who have contributed in some way to the show or were an inspiration to one of the stories. And the references are normally easy to tease out. But in the case of Reedy, nobody seems to know how he is connected to the show.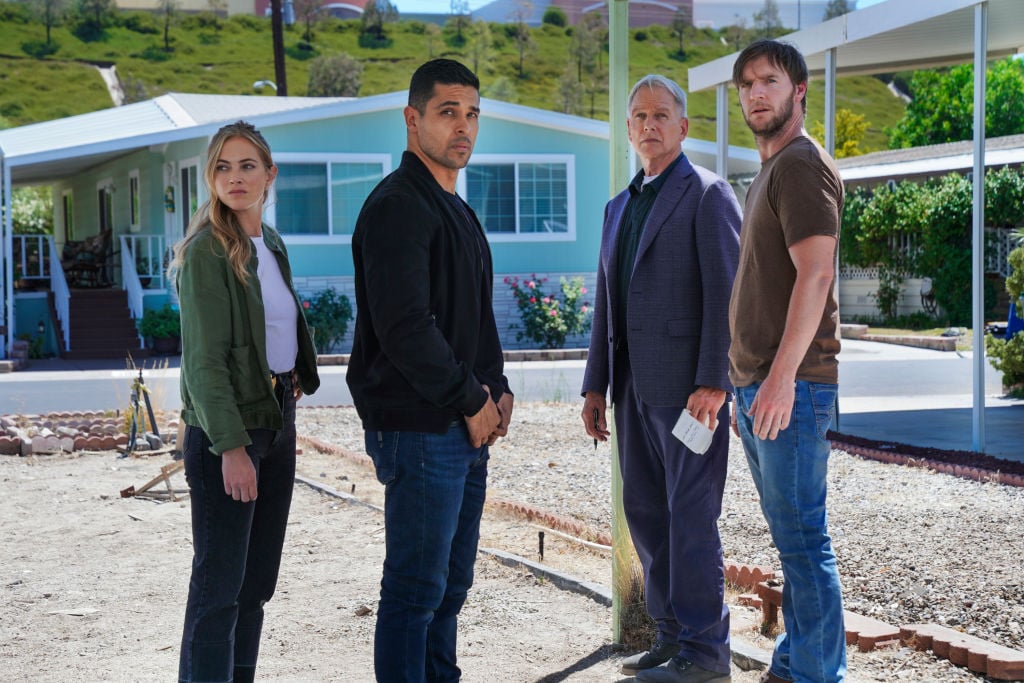 Who is Cody James Reedy?
There is sadly very little information on the internet about Reedy, at least when it comes to things we can verify.
After scouring the net, he does not have any clear obituary or other obvious connection to the series.
NCIS producers have not said anything about the tribute, leaving fans completely in the dark. Given how the tribute cards are usually solemn in nature, the series probably won't be clearing things up anytime soon.
Hopefully, more information will be revealed as time passes. But for now, at least his memory will continue every time the episode airs on television.
Although we don't know anything about Reedy, the episode might offer some clues about his story.
The NCIS installment, titled "Someone Else's Shoes," was a fairly emotional one for the team as they honored homeless veterans who usually get brushed by the wayside.
This could mean that Reedy is connected to homeless veterans in some way, though without official confirmation it is difficult to say for sure. The episode featured homeless people being murdered, so there is a chance his story is similar to that as well.
Whatever the case, the episode helped raise awareness about homeless veterans living in cities across the United States. We may not know anything about Reedy, but the installment's overall message is something we can all relate to.
What's ahead on 'NCIS'?
While we wait to learn more about Reedy, fans are already looking ahead to next week's episode of the popular crime drama.
The fifth episode this season is titled "Wide Awake" and will introduce the subject of mind control.
Fans will watch as the team deals with a case in which a woman may have been hypnotized into murdering someone — which is a pretty terrifying prospect. There is little doubt that the woman in question committed the killing. After all, her fingerprints were found on the murder weapon.
But she claims that she never even got out of bed during the night of the murder. Instead, she says that her insomnia may be to blame.
Although it sounds hard to believe, the team will not leave any rock uncovered in their investigation, which means getting to the bottom of the mind control theory.
There is no telling how this one will pan out, but we cannot wait to see what Gibbs (Mark Harmon) and company will uncover.
When will Ziva return?
Unfortunately, the last two episodes of NCIS did not feature an appearance from Cote de Pablo's Ziva David. Although the character made a big splash in the first two episodes in season 17, she is expected to remain MIA until later this year.
NCIS producers have not revealed when Ziva will return to action, though we do know that she will appear in at least two more installments.
Exactly when that happens is anyone's guess, but there is a good chance she will return in time for the mid-season finale.
If that happens, NCIS might be setting things up for a major reunion between Ziva and Tony (Michael Weatherly). Before she left Washington, Ziva confirmed that Tony does not know she is alive.
Tony is also raising Ziva's daughter, Tali, whom she is itching to see as soon as she clears her name. Producers have not confirmed that Weatherly will appear this season, but that hasn't stopped fans from hoping.
Weatherly left the show a few years ago to star in his own series, Bull. The actor is filming the new season of his show, which definitely makes coordinating schedules difficult.
New episodes of NCIS air Tuesday nights on CBS.