'NCIS' Season 18: Maria Bello's Departure Doesn't Mean Gibbs and Sloane Won't Find Love
While Maria Bello is leaving 'NCIS,' it doesn't mean Gibbs and Sloane won't get their romantic union.
Fans are eagerly awaiting the 18th season of CBS' popular police procedural drama, NCIS. The show focuses on a group of special agents who investigate all major criminal offenses within the Department of the Navy. And although viewers are excited to catch up with all their favorite agents, there's one whose love life is of particular concern: Special Agent Leroy Gibbs. 
Who is Leroy Gibbs?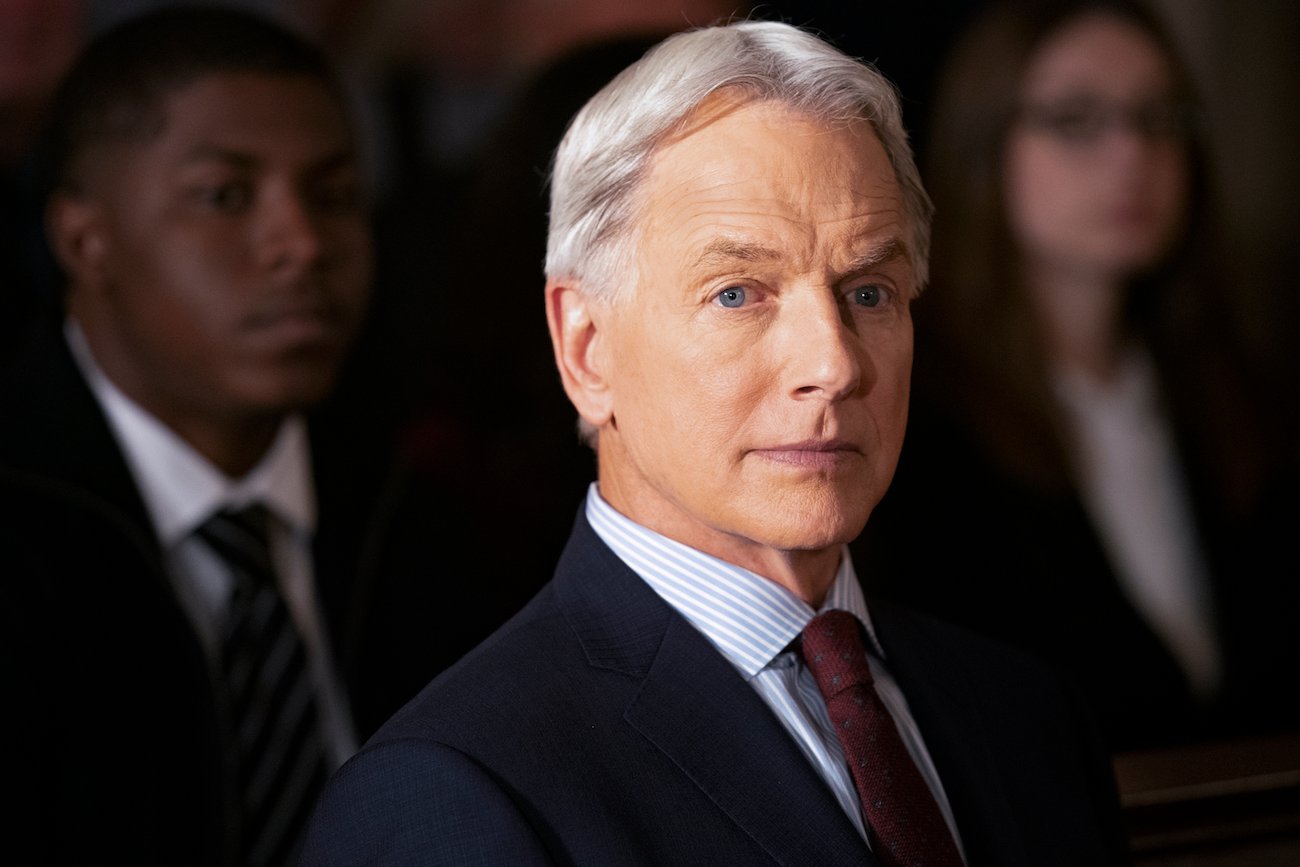 Played by Mark Harmon, Agent Gibbs has been a central character in the show since the first season. He leads the team of investigators, and because he used to be a Marine Corps sniper, Gibbs is the most talented marksmen on the team. 
Agents Gibbs takes the job very seriously. He even has a list of rules that he lives by and teaches the rest of his team, such as, never get involved personally on a case, and never go anywhere without a knife. The rules originated after his first wife once told him, "Everyone needs a code they can live by."
But these strict guidelines seem to be working for Gibbs. He's a hard worker that's highly respected within the department. Perhaps that's why Harmon was first attracted to the character. They seem to be quite a bit alike. 
"I come from working stock, and I'm proud of that," Harmon once told People. "You have to get up every day and just try hard. That's what I still wake up willing to do: try my hardest."
Strangely enough, we can image Agent Gibbs saying the exact same thing about himself. Perhaps this actor was made for the part. 
Agent Leroy Gibb's former lovers
Agent Gibbs is great at his job, but there's one thing that he's never had too much success at: love. He's been married four times and had a string of other flames.
His first wife, Shannon Fielding, was killed along with their 8-year-old daughter by a Mexican drug dealer, named Pedro Hernandez, on the last day of Operation Desert Storm. 
After the death of his family, Agent Gibbs had an affair with a Columbian woman named Rose. Years later, while on the job, Gibbs runs into Rose's adult son. It's initially thought that the boy could be his, but later revealed that his father was the drug dealer who Gibbs had come to the village to kill. 
Another woman who caught Gibb's eye was his partner, and the director of NCIS, Jenny Shepard. 
Diane Sterling is Gibb's second wife. Their marriage fell apart after Diane admitted that she could never compete with the memory of Shannon. 
The third time wasn't a charm for Gibbs. After marrying Rebecca Chase, they divorced when she cheated on him, and ran off with her lover. 
While serving in Russia, Gibbs married Stephanie Flynn, but the relationship couldn't withstand his obsession with work. 
Agent Gibbs almost married a fifth time, but they never made it down the aisle. Ellen Wallace was murdered on the night before the September 11th attacks. 
As you can see, Gibbs is a great investigator, but terrible at romance. After all the service he's put in for the public, it's about time he finds some happiness. 
Could Agent Leroy Gibbs end up with Jack Sloane?
Last season revealed heavy flirting between Agent Gibbs and forensic psychologist, Jack Sloane. Viewers thought that he may finally have a chance at a lasting love affair. 
However, it may not be that easy. Maria Bello, who plays Sloane, is at the end of her contract with NCIS. That means she'll be leaving the cast sometime in season 18. Some viewers think that means the end of her romance with Agent Gibbs. But could there be any hope?
It's not unprecedented for a relationship between characters to continue off-screen. When Cote de Pablo, who plays Agent Ziva David, left the cast, the series creators continued her relationship with Tony for some time. They simply wrote their story through off-screen moments. 
Besides, one of Gibb's rules is to never date a coworker. Perhaps if Sloane leaves NCIS, they could stay in touch, and Gibbs would feel free to pursue her interest.
He really does deserve to find love. Let's not limit him with our ideas of how it needs to be.