'NCIS' Stars Leak More Behind-The-Scenes Photos, What Does It Reveal About Ziva?
NCIS fans have been eager to get a good look at Cote de Pablo as Ziva David in season 17, and a new behind-the-scenes photo has officially given us our first tease. Taking to Instagram, NCIS star Wilmer Valderrama shared a photo of Pablo riding in a car with himself and Emily Wickersham. The image is the first time we have seen Pablo on the set of NCIS this season, but what does it reveal about her character's storyline?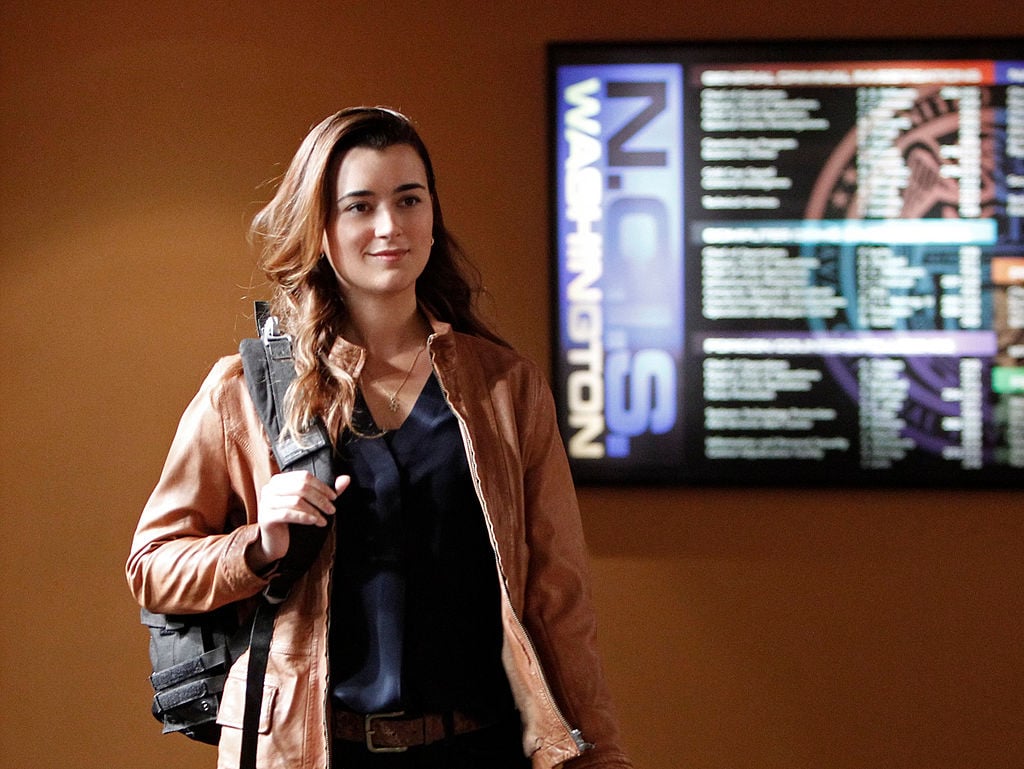 Valderrama drops major 'NCIS' leak
NCIS has been very cautious about sharing any new information about Ziva's journey in season 17. Producers previously teased that Ziva will appear in the season premiere and will play an important part moving forward. Beyond that, we have no idea how much Ziva will be involved next season. Valderrama, meanwhile, has been sharing photos from the set ever since filming for season 17 of NCIS began, but none of his images have included Pablo – until now.
This week, the NCIS star shared a selfie that included Pablo and Wickersham riding in the same car. The image does not reveal any noticeable spoilers but it is confirmation that Pablo is working on the set.
It is also the first time we have seen the three together in the history of NCIS, as Pablo left before Wickersham was introduced. The photo, of course, has also sparked a lot of theories about Ziva's storyline this season on NCIS and her potential teaming up with Bishop and Torres.
What does the leak reveal about Ziva?
Considering the level of secrecy on the NCIS set, it was surprising that Valderrama shared a pic of Pablo. Unfortunately, we can only guess what Ziva is up to next season because producers have been very coy when asked about her storyline.
The only thing we do know is that Ziva will be helping Gibbs (Mark Harmon) deal with the mysterious threat she mentioned in the NCIS season 16 finale. We know that the threat is serious in nature – Ziva would not have come out of hiding if it wasn't – and that it will be the focal point in the premiere.
When it comes to Ziva's journey beyond helping Gibbs, one of the biggest questions concerns her secret life. The only people who are aware that Ziva is alive are Gibbs and Bishop. This could be why Wickersham and Pablo were photographed together, but it could also mean that Torres will be let in on the secret in the season 17 premiere of NCIS.
If that is the case, then it is probably only a matter of time before the rest of the team finds out that Ziva is not dead. Once that happens, the show will have a chance to reunite Ziva and Tony DiNozzo (Michael Weatherly), something NCIS fans have been dreaming of ever since they found out Ziva's true fate.
Will Ziva get a bigger role on 'NCIS'?
With producers only teasing a cameo in the premiere, NCIS fans are hoping that Ziva sticks around for more than one episode this season. According to Express, producer Steven D. Binder recently revealed that Ziva's mission with Gibbs will span at least two episodes of NCIS, which confirms that the character will be around for a little longer than expected. It also opens the door for Ziva to appear in future seasons, leaving plenty of room for a potential reunion with Tony.
"We are ecstatic to have Cote de Pablo return in our beloved and mysterious Ziva," Binder shared. "These are two huge episodes with lots at stake for Gibbs and Ziva physically and emotionally."
Exactly how long Ziva stays on the show is yet to be seen. There are a few NCIS fan theories that suggest Ziva will eventually take Gibbs's place and become the main star on the show moving forward. The actress originally left the show because she did not feel Ziva's storyline was interesting enough.
Making Ziva the main attraction could be what brought Pablo back to the role and would certainly be enough to keep her on board. That said, Harmon has been an integral part of the show's success for the past 16 seasons and it would be hard imagining the series moving on without him.
Season 17 of NCIS is set to premiere September 24 on CBS.