'NCIS': Who Plays McGee's Wife, Delilah?
NCIS character Timothy McGee (Sean Murray) has been married to Delilah since 2017. Who is the actor who plays Delilah? Here's what Showbiz Cheat Sheet knows.
Timothy McGee and Delilah Fielding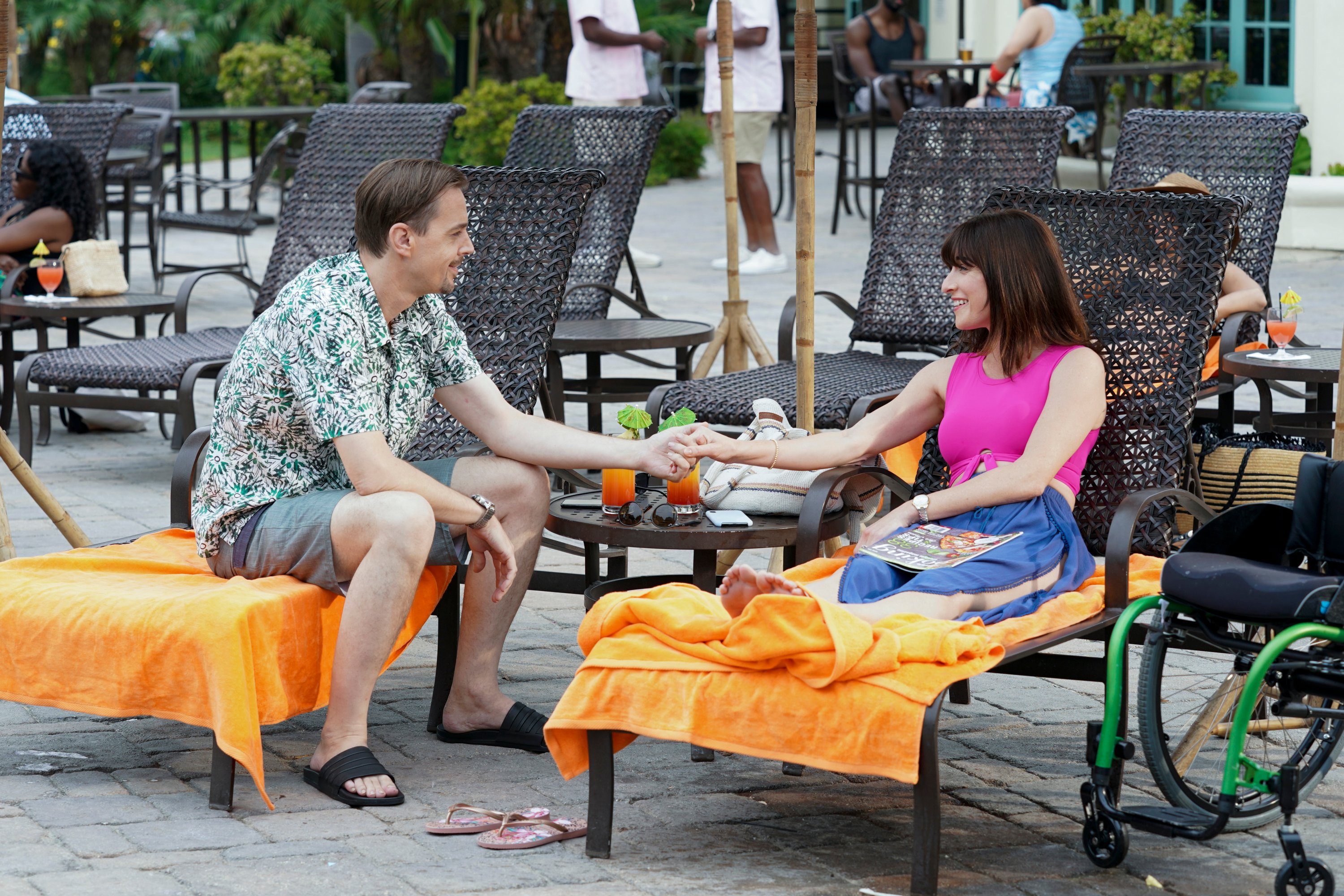 Delilah Fielding was first introduced during NCIS Season 11, Episode 1 (titled "Whiskey Tango Foxtrot"). Delilah became paralyzed during season 11, episode 13 (titled "Double Back"), after an explosion at a gala she was attending. She lost her ability to walk after a piece of shrapnel became lodged in her spine. When she was taken to the hospital, McGee rushed to be by her side and show his support.
By season 11, episode 20 (titled "Page Not Found"), McGee takes things one step further with Delilah. He decides to give her the key to his apartment after she tells him her plans to go to Dubai for a job. McGee wants her to know there will be a place waiting for her when she comes back.
After a few years of dating, McGee proposes to Delilah during season 14, episode 4 (titled "Love Boat"). He couldn't wait to pop the question, so he asks her to marry him while they are in the NCIS elevator. During season 14, episode 23 (titled "Something Blue"), Delilah and McGee finally tie the knot. Delilah finds out she's having twins during Season 15, episode 8, titled "Voices."
Who plays Delilah on 'NCIS'?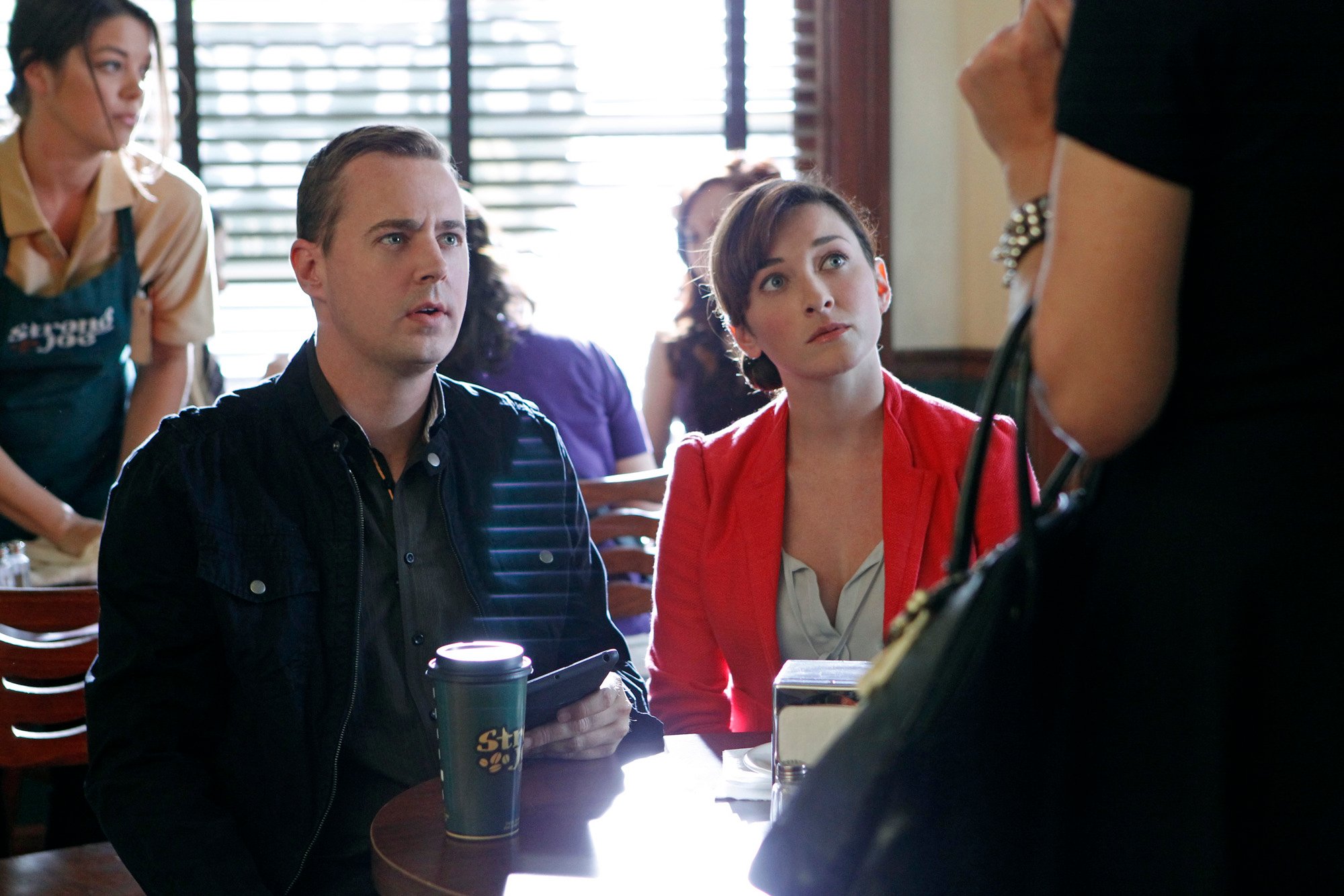 The actor who plays McGee's wife is Margo Harshman. One of Harshman's early acting roles was in the 2000 movie The Elf Who Didn't Believe. She played the character Jolie. The following year, she played Bridgett in the TV movie Murphy's Dozen. In 2000, Harshman joined the cast of Even Stevens. She played the role of Tawny Dean until the show ended in 2003. Harshman is also known for her appearances in The Big Bang Theory, Bent, and Run of the House.
Delilah's next 'NCIS' appearance
One of Delilah's recent appearances is in NCIS Season 18, Episode 5 (titled "Head of the Snake"). In this episode, McGee and Delilah go on a vacation in the Bahamas. They think they're in store for some rest and relaxation, but they end up becoming involved in a case. Sean Murray tells TV Line all about the characters and their unusual vacation.
"A case unfolds [back in D.C.] and it links to something in the Bahamas, so we get involved," says Murray. "But the original reason that Delilah and McGee go on vacation in the first place is because they've been married a couple years, they've got kids, so you hit that lull in the relationship. They've got to get their groove back. And this certainly helps!"
Murray says Delilah has experience, so she plays an important part in helping McGee with the case. "Delilah has her DoD skills, so absolutely," Murray tells the publication. "It's been a little while since we had her doing her thing, and I love when we have Margo Harshman on. I love to play the domestic storylines for McGee, because it's very different than what we usually do. It keeps it interesting, and it's also fun to do."
Follow Sheiresa Ngo on Twitter.