NCT 127 Announces Comeback With Repackage Album
NCT 127 released their most recent album Neo Zone on March 6. The K-pop group will now have another comeback in May with a repackage album titled Neo Zone: The Final Round.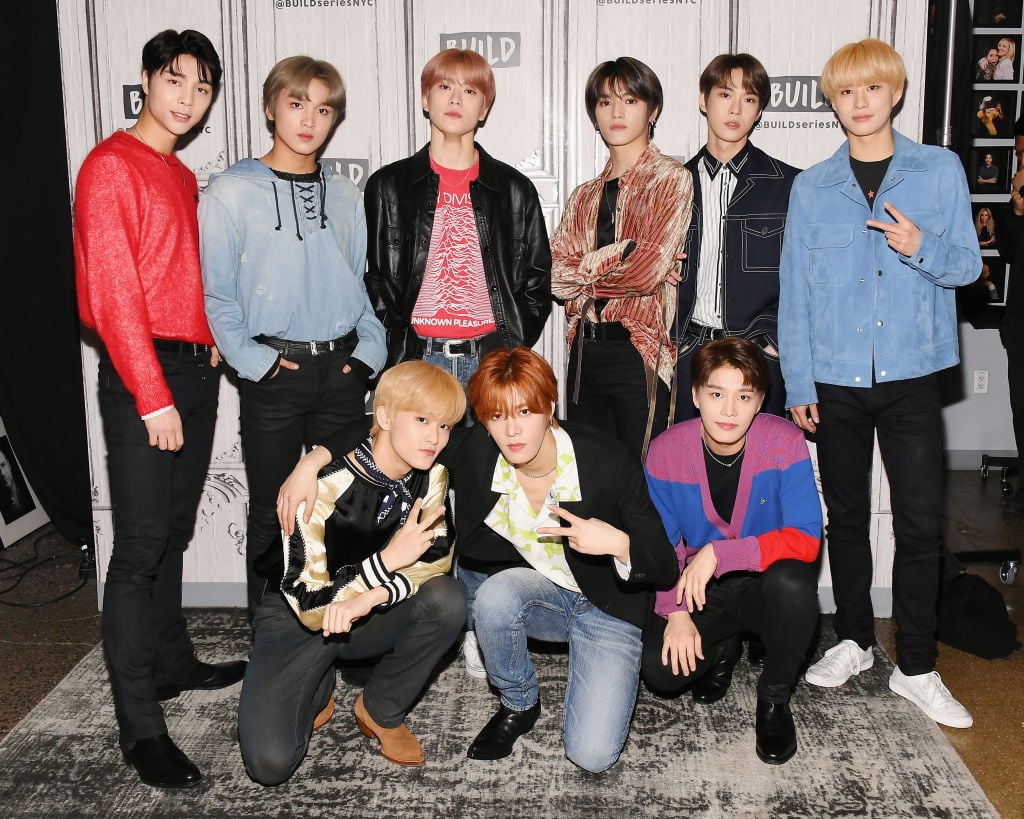 The repackage album is called 'NCT #127 Neo Zone: The Final Round'
NCT 127's album Neo Zone is their second studio album. The album consists of 13 songs, and "Kick It" is the album's lead single. The group's repackage album is titled Neo Zone: The Final Round and will be released on May 19. NCT 127 will perform a virtual "Beyond LIVE" concert on May 17, meaning fans could get a sneak peek of songs from the new album.
The repackage album will include all 13 songs from Neo Zone, as well as four new songs. "Punch" is the repackage album's lead single, and "NonStop" and "Make Your Day" are new B-sides. The fourth new song is "Prelude," which fans have already heard as an intro for "Kick It" from NCT 127's music show performances.
'Neo Zone' made history for NCT 127
Before Neo Zone was even released, the album achieved a record of 530,000 pre-order album sales, the highest of any NCT 127 album. Since the "Kick It" music video came out on March 4, it has accumulated over 41 million views on YouTube.
After its release, Neo Zone landed at No. 5 on the Billboard 200 chart. With this accomplishment, NCT 127 became the fourth K-pop group in history to ever have an album in the top 10 spots on the Billboard 200 chart.
Since debuting in 2016, NCT 127 has appeared on the Billboard 200 chart three times. The group placed at No. 86 in 2018 for their first studio album, Regular-Irregular. Then in 2019, NCT 127's fourth EP We Are Superhuman debuted at No. 11 on the chart. With Neo Zone landing at No. 5, NCT 127 achieved their highest ranking yet.
NCTzens are ready for the new album
Due to the success of Neo Zone, the anticipation for Neo Zone: The Final Round is high. As the band continues to set more records for themselves, the repackage album has the potential to make an even bigger impact than Neo Zone. Plus, the members of NCT 127 have hinted that "Punch" could be one of the group's strongest songs yet, adding to the hype.
One fan tweeted, "NCT 127 is already comparing 'Punch' to Limitless AND Boss….. this is going to be a hit YUP 2020's getting its SOTY!!!!"
"if nct 127, one of the best dance groups of their generation, says punch is one of their hardest choreos… yeah im scared," a Twitter user wrote.
"We all know boss made NCT gain popularity in 2018. It is one of the most covered NCT song in 2018 until now. Limitless is the 7th sense version of 127. Chain's outfits are top tier. NCT 127 spoiled us about punch with those 3 songs. I JUST KNOW PUNCH WILL BE A HIT," tweeted a fan.