NCT 127 Earn Their First Music Show Win for 'Kick It'
On March 27, NCT 127 earned their first music show win for their new single 'Kick It.' The group released their new album 'Neo Zone' on March 6.
On March 27, 2020, NCT 127 earned their first music show win for "Kick It," the lead single from their newest album, Neo Zone. The group won first place at KBS's Music Bank by tallying a total of 6,915 points.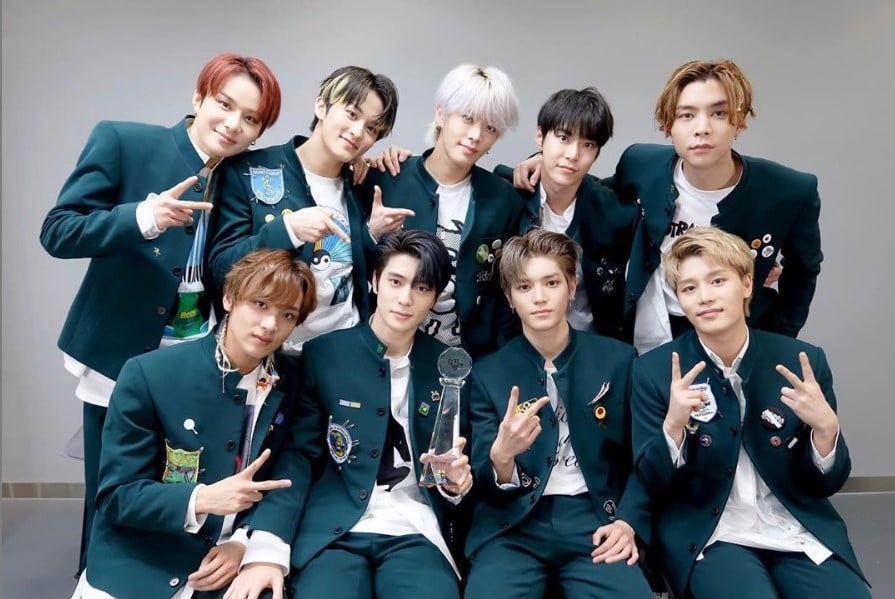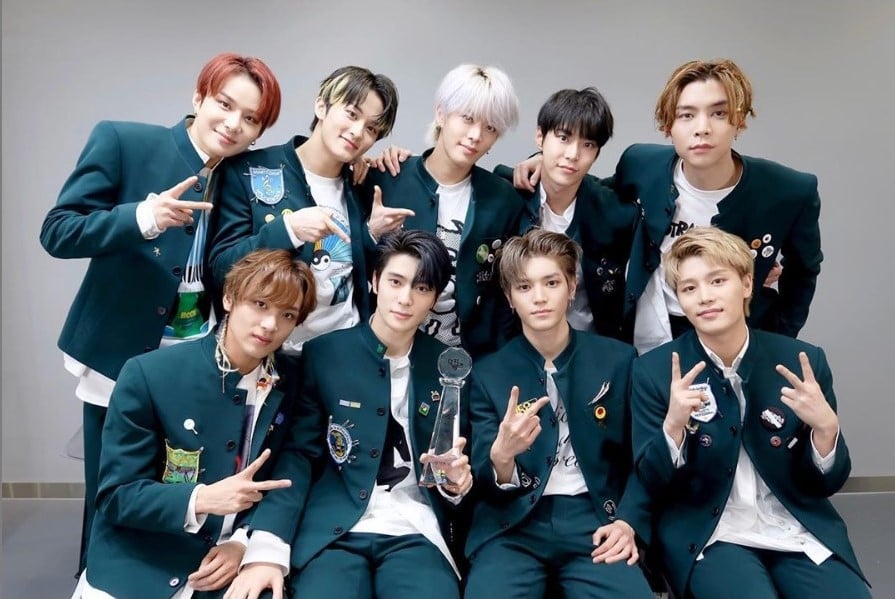 NCT 127 released 'Neo Zone' earlier in March
On March 6, 2020, NCT 127 released their second studio album, Neo Zone. Before its official release, it achieved a record of 530,000 pre-order album sales, the highest of any NCT 127 album.
"Kick It" is the album's lead single, and the music video for the single dropped on March 4, 2020. So far, the music video for "Kick It" has over 30 million views on YouTube.
Billboard recently announced that Neo Zone ranked at No. 5 on the Billboard 200 chart. According to Nielsen Music, Neo Zone earned a total of 87,000 equivalent album units, 83,000 of which were traditional album sales.
This makes Neo Zone the band's highest-ranking album on the chart to date. With the accomplishment, NCT 127 became the fourth K-pop group in history to ever have an album in the top 10 spots on the Billboard 200.
This is NCT 127's first win for 'Kick It'
KBS Music Bank is a weekly music show that airs every Friday. The show features the Top 50 songs of the week. Songs' scores are calculated using digital music charts, broadcast points, physical album sales, and viewers' votes. Each week, the Top Two songs are showcased and at the end of the show the song in first place wins an award.
On March 27, NCT 127's "Kick It" was declared the winner on this past week's Music Bank episode. It marked NCT 127's first music show win of the year and their first music show win for their new album and "Kick It." To win first place, the song earned 6,915 points based on the Music Bank criteria.
NCT 127 fans celebrated the group's first music show win for 'Kick It'
After NCT 127 won first place at Music Bank for "Kick It," NCTzens celebrated on Twitter. For fans, seeing the members' excited reactions after winning made the win even more special. To celebrate the K-pop group's music show win, NCTzens trended #KickItFirstWin on Twitter. With the hashtag, fans shared clips of NCT 127's reaction to the win and expressed how proud they are of the band.
"They are so happy , They deserved it since the first show . This era is amazing finally WE GOT IT #KickIt1sWin #NCT127_KickIt️ #kickitalreadywon #KickItFirstWin," one fan tweeted.
"THE WAY THEY SAY THE LYRICS WITH SMILES ON THEIR FACE LIKE YOU CAN FEEL THE HAPPINESS NO ONE TOUCH MS I'M EMOTIONAL #KickItFirstWin," wrote a fan on Twitter.
"#KickItFirstWin thank you to everyone who voted and streamed the boys finally got what they deserved," a Twitter user wrote.
"IT CERTAINLY IS A GOOD MORNING !!!! i want them always happy and smiling with all the awards in the WORLD :"( #KickItFirstWin," a fan tweeted.
"WE GOT THAT!!! WE WIIN!! #KICKITFIRSTWIN," another fan tweeted.