NCT 127 Has 1 Trick to Make Sure They Do Not Fight With Each Other
NCT 127 has been making their marks on K-pop since 2016. The group currently has 10 members, all with varying personalities. Having this many members in a band can lead to a lot of conflicts, but it seems NCT 127 often has their disagreements under control. Read on below to find out how the members try to not start fights with each other.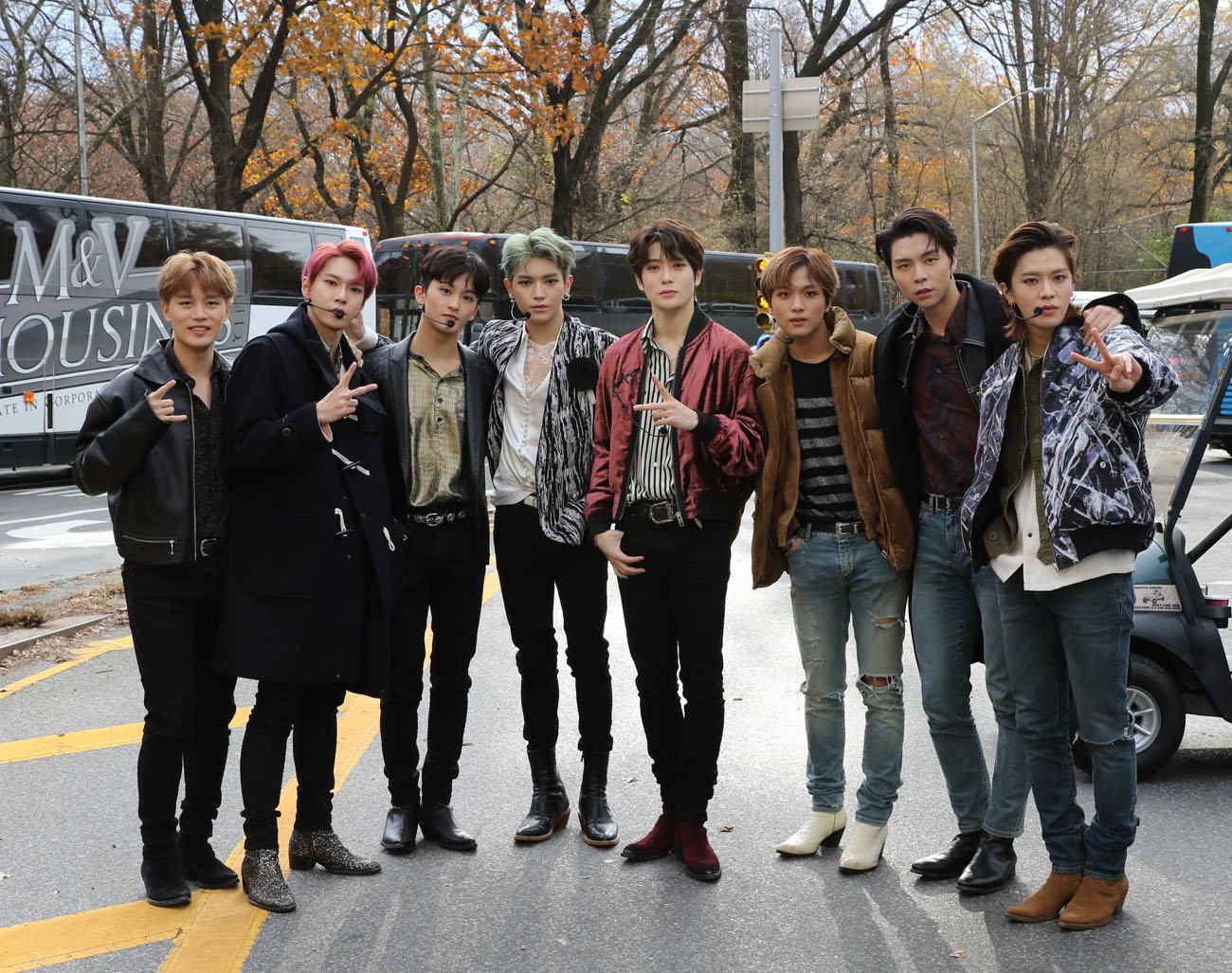 Who are the members of NCT 127?
The currently lineup of NCT 127 includes members Taeyong, Taeil, Johnny, Yuta, Doyoung, Jaehyun, Winwin, Jungwoo, Mark, and Haechan.
NCT 127 is a diverse bunch. Members Johnny is from Chicago, Illinois, while Mark is from Toronto, Canada. Additionally, Yuta is from Japan. Winwin is from China and has actually been working with NCT's Chinese sub-unit WayV.
Yuta once revealed how NCT 127 avoids fighting
RELATED: How Did NCT 127 Get Their Name?
NCT 127 has members from different parts of the world, which means there are bound to be different perspectives and opinions. However, it seems the members are proactive about not letting these disagreements get out of hand.
In an interview with Japanese magazine Men's Non-no, Yuta talked about the different ways he and his members try to deal with disagreements within the group.
"I make my best effort to figure out how I can make myself understood by people and how I can make my point while respecting others," he said, according to Koreaboo.
What has also helped the members is simply being around each other a lot. They have been training together long before their debut in 2016, and this has helped them make sense of each other's viewpoints.
"More than ever, we had various experiences together as a team, so we can understand each other without any arguments," Yuta added. "We are connected in that way. We sometimes have opposing opinions, but we never had a serious fight."
The members have also said nice things about each other
RELATED: Content to Make Your Friends and Family Stan NCT 127
Fans might know that the members of NCT 127 sometimes make jokes about each other for entertainment, but at the end of the day, it's clear there's a lot of respect and admiration going around.
For example, in their To You video series posted earlier this year, the members spent time giving heartfelt messages to each other. They talked about memories they shared while expressing appreciation and gratitude.
"Let's spend time together for a long, long time and I'd like us to experience various things together, have a chance to think stuff like 'this is really the life' and be the closest friends each other in our lives," Taeyong said to Doyoung. "After we become elders, let's go to nursing home together as well."
Meanwhile, Mark told Haechan, who has been in NCT Dream with him, "Since we were trainees for NCT Dream to now… you are the only one I was with the whole time. Since I was a trainee, you are the friend who's been through all those things with me."
Jungwoo, the latest member to join the group, also told Johnny, "When I'm with you, I feel happy. We argue sometimes of course, but the reason we can do that is that we become closer after that… I treasure you."