Ncuti Gatwa Becomes First Black 'Doctor Who' Lead—Everything to Know About the Star
The announcement of the newest addition to the Doctor Who universe is always a massive deal for fans of the long-running franchise. Ncuti Gatwa, the latest actor to enter the Tardis, represents a historic choice for the show. It's an unexpected casting, considering that his career has taken off relatively recently. But his breakthrough role does suggest that Gatwa has the emotional range to lift Doctor Who to new heights after a frustrating and divisive few seasons.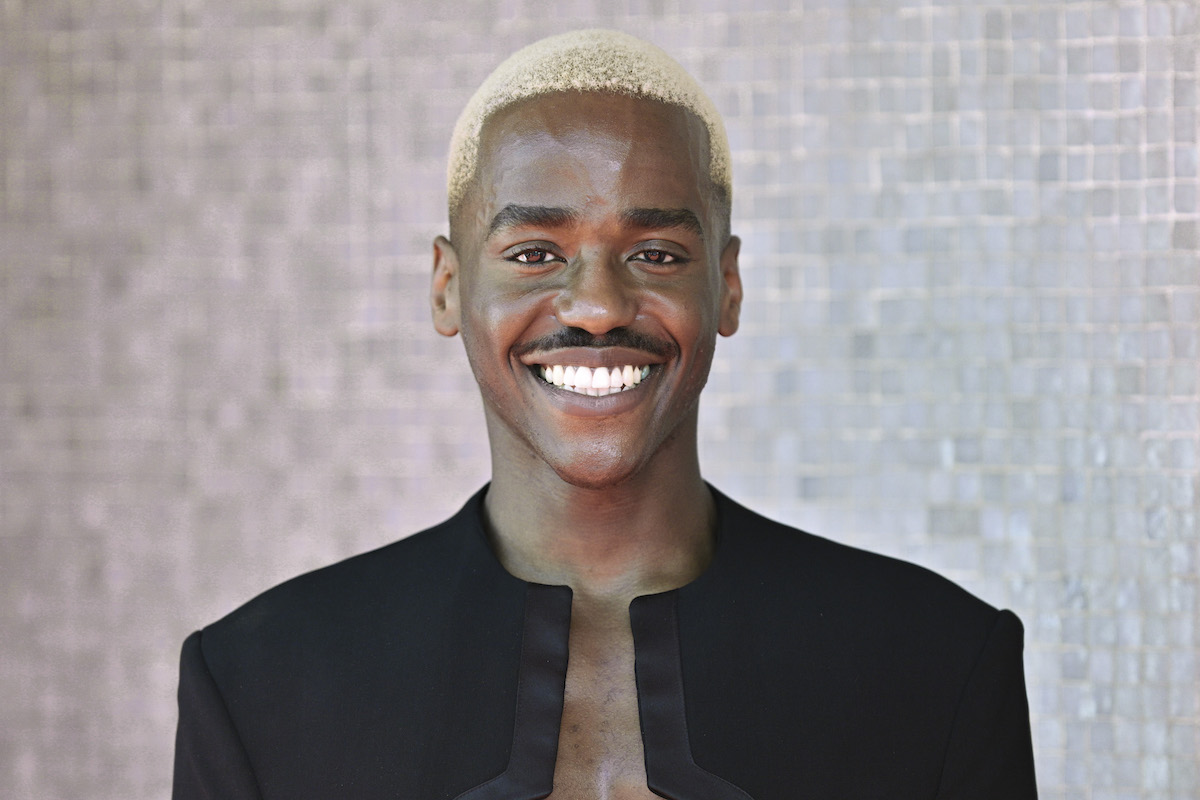 'Doctor Who' is one of Britain's biggest shows of all time
Doctor Who has been a relevant piece of British pop culture for six decades. The show originally ran from 1963 to 1989 before being rebooted in 2005. It follows the sci-fi adventures of a Time Lord who is colloquially known as The Doctor, an alien of mysterious origins who appears as a human, who travels through time and space helping different civilizations (usually humans; by sheer coincidence, our problems are the most interesting) fight against various evil forces.
The Doctor's most common enemies are the Daleks, who look like a cross between R2-D2 and a pepper shaker and speak in a harsh, staccato tone. His mode of transportation is the Tardis, a spaceship that looks like an old, British police box to the outside world. 
It's written into the lore of the character that the Doctor transforms into a new person every few years to heal his body, allowing them to recast the role and create new storylines along the way. There have been 13 Doctors as of now. The age of the actors chosen in the role varies wildly – Matt Smith was 26 when he was cast; Peter Capaldi and William Hartnell were 55 – but all of them were white men until Jodie Whittaker became the first leading woman on the show ever.
Gatwa's casting is a historic moment for the show
On May 8, Ncuti Gatwa made history by becoming the first Black person to become the Doctor on a full-time basis. (Jo Martin was revealed to be a Doctor during last season, but she is ultimately a side character.) The Rwandan-born Scotsman spoke with pride and understanding of what his casting means to fans of the show in a press release.
"There aren't quite the words to describe how I'm feeling," he said before attempting to find words to describe how he's feeling.
"A mix of deeply honored, beyond excited, and of course a little bit scared. This role and show means so much to so many around the world, including myself, and each one of my incredibly talented predecessors has handled that unique responsibility and privilege with the utmost care. I will endeavor my utmost to do the same."

BBC
At 29, Gatwa is on the younger end of the spectrum when it comes to the Doctors, and showrunner Russell T. Davies shares the actor's glee about what the future holds for their partnership.
"Sometimes talent walks through the door and it's so bright and bold and brilliant, I just stand back in awe and thank my lucky stars, he says.
"Ncuti dazzled us, seized hold of the Doctor, and owned those TARDIS keys in seconds. It's an honor to work with him, and a hoot, I can't wait to get started. I'm sure you're dying to know more, but we're rationing ourselves for now, with the wonderful Jodie's epic finale yet to come. But I promise you, 2023 will be spectacular!"
What are his most prominent roles thus far?
Like many British actors, Gatwa began his acting career on the stage in plays like The BFG, And Then There Were None, and A Midsummer Night's Dream.
Gatwa is most known for his role on the Netflix show Sex Education as student Eric Effiong, an openly gay high schooler from a deeply religious family. The character and Gatwa's performance have received plaudits for not falling into lazy stereotypes and telling a very grounded story about a teenager trying to find his way through puberty that is relatable to fans regardless of their sexual orientation. Gatwa has been recognized multiple times by the BAFTA TV Awards in the Best Male Comedy Performance category. 
He's clearly talented, but Doctor Who will require a different style from him and the writers of the show. The modern era has been inconsistent in tone and quality struggling to find a balance between lighthearted, episodic television and lore-laden storytelling that treats the history of Doctor Who with reverence.
Each Doctor imprints their own personality on the role, so it will be fascinating to see what Gatwa does with the part. We'll begin to see the results in 2023.
RELATED: A New 'Doctor Who' Era: Fans Know Exactly Who They Want to Replace Jodie Whittaker