Beyoncé Made Ne-Yo Feel 'Useless' While Recording 'Irreplaceable'
Beyoncé has worked with countless other artists over the years, including R&B singer Ne-Yo. He was with her when she was recording her hit single "Irreplaceable." But ironically enough, he felt very replaceable.
They don't call her Queen Bey for nothing. Beyoncé is known for her soaring vocals and musical prowess, and has impressed many of her music industry colleagues over the years. R&B singer Ne-Yo was one of them.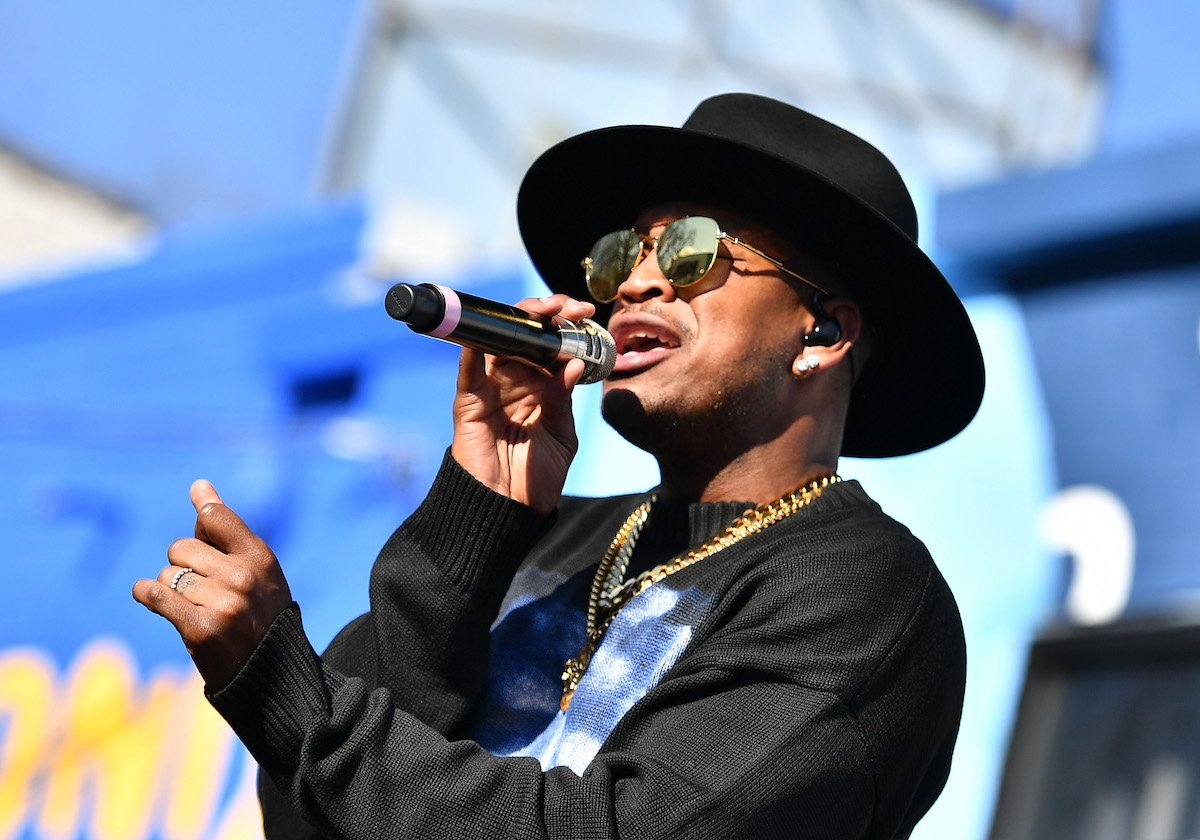 Ne-Yo wrote and produced Beyoncé's hit song 'Irreplaceable'
Beyoncé's debut solo album Dangerously in Love established her as a star in her own right, able to shine on her own as well as a part of Destiny's Child. Her sophomore album B'Day, released in 2006, proved that she was a force to be reckoned with.
B'Day contained high-energy hit singles such as "Déjà Vu," "Ring the Alarm," and "Get Me Bodied," as well as the more subdued "Irreplaceable." "Irreplaceable" — made famous by its "To the left" chorus — was co-written and co-produced by Ne-Yo.
At the time, Ne-Yo was a rising star in the music industry himself, having penned hit songs such as Mario's "Let Me Love You." But when it came time for Beyoncé to record "Irreplaceable," he was taken aback.
Ne-Yo felt 'useless' while Beyoncé recorded 'Irreplaceable'
In a 2021 article with variety, Ne-Yo reflected on what it was like watching the Queen Bey get into the booth to record the song.
"I've never felt more useless than in Beyoncé's studio," he said honestly. "Because I was not needed at all. She didn't need me to hold her hand in the studio. She didn't need me to tell her which note to hit, or what the next harmony was. None of that."
Ne-Yo says "Irreplaceable" is "the biggest song" he's written throughout his career, noting that hearing Beyoncé record it helped him learn about the power of perspective. He says Beyoncé gave the song a new level of "power," which ultimately changed the meaning of the songs.
He acknowledged that "Irreplaceable" is "the biggest song" he's written in his career, made that much bigger thanks to Beyoncé's "power" and the energy she put into the track.
'B'Day' was Beyoncé's breakout album
After B'Day, Beyoncé's status as a superstar only continued to grow. She starred in films such as The Pink Panther, Dreamgirls, and Cadillac Records and released her earth-shattering album I Am… Sasha Fierce in 2008. Her father Mathew Knowles stopped managing her in 2010, and she released the critically acclaimed album 4 the following year.
Beyoncé's music and career in the 2010s became increasingly visual, starting with her 2013 self-titled album. With hits including "Drunk in Love" and "XO," Beyoncé showed that she coudl release a project that was much more than just a collection of songs. In 2016, she outdid herself again with her visual album Lemonade, which unpacked the trauma of her marital strife with Jay-Z and offered deep reflections on Black womanhood and motherhood.
After voicing Nala in the 2019 live-action remake of The Lion King, Beyoncé released a special album featuring African artists titled The Lion King: The Gift. The album formed the basis of her 2020 visual album Black Is King.